A doubt that assails everyone new Oculus Quest 2 users and those who have not yet decided is if your computer meets the minimum requirements to play in Virtual Reality from your PC.
In this article I will bring you the minimum, recommended and maximum configurations for the Master VR and enjoy your VR glasses plugged through Oculus Link to a computer.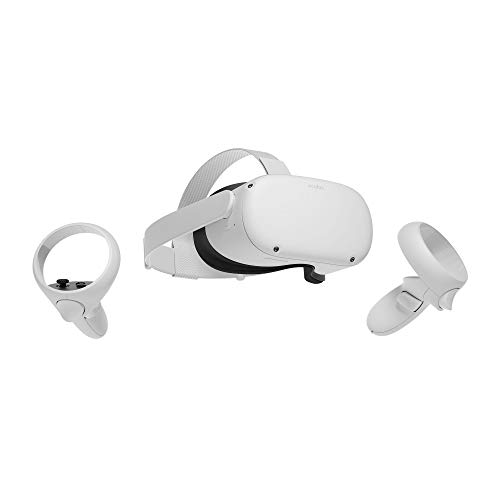 What PC do I need to play my Oculus Quest 2?
Before we start, I'd like to remind you that Oculus Quest it's an All-in-one device, so to enjoy Virtual Reality you don't need a PC to play games on your platform.
So plugging it via cable or Virtual Desktop to the computer is an option and not a need, even more so now that companies are focusing on launching exclusive games and crossplatform.
Before you begin with these requirements, you should know that in the Virtual Reality you have to take several factors into account to know if it will work well or poorly. These key points I will describe below:
The Viewfinder resolution Virtual Reality: It's not the same to watch a game on Oculus Rift CV1 as it is to watch it on HP Reverb G2 that have a lot more resolution as standard.
The graphics of the game itself: There are very simple games to run that any graphics could move, but on the other hand there are other games that can make our graphics sweat horrors to run them.
The game optimization: As always, optimization is key and if the developers haven't done their job well or spent enough time on it, the game may not go well even with a high-end team.
Minimum Requirements:
As always, these requirements are minimal and they can have their full equivalence in other brands, but here we are going to recommend the hardware that we know works smoothly:
GPU: Nvidia GTX1060 / GTX 1660 or AMD equivalent.
CPU: Ryzen 2600 / 3600 or Intel i5 8600 or equivalent.
RAM: 16 GB of RAM.
With this minimal configuration you can play simple and some complex games such as Beat Saber, Pistol Whip, ContractorsVR, Half-life Alyx or The Walking Dead: Saints and Sinners all fluently.
As always optimization it will be our best ally and games like Half-Life Alyx, being a reference in Virtual Reality, they require a weak hardware to run without major problems.
Recommended Requirements:
With the hardware that we put next you are going to ensure you can play almost all Virtual Reality games, although as we have mentioned before, there are different factors that will have to be taken into account in addition to hardware that you have and the game optimization.
GPU: Nvidia GTX 1080 / RTX 2080 / RTX 3060 or AMD equivalent.
CPU: Ryzen 3600x or Intel i7 8700 or equivalent.
RAM: 16GB or 32GB.
With this configuration you can play the latest titles in Virtual Reality as Medal of Honor or titles with little optimization like Stormland or Asgard Wrath.
The price of a computer of these characteristics is higher than the previous one, but the results they offer in terms of VR are more than satisfactory and will last us quite a while.
Master VR Requirements:
The graphics cards and CPUs that we will see below they belong perfectly to the PC Master Race, where in addition to being able to execute any Virtual Reality game it will also move any monitor game at a high frame rate per second, obviously always depending on the resolution we want to use.
GPUNvidia Geforce GTX 3070 / 3080 / 3090 or equivalent.
CPU: Ryzen 5800x or Intel i9 9900.
RAM: 32GB
If you are a user of Oculus Quest 2 this PC may be a bit big, since this configuration is intended for native PCVR like the new HP Reverb G2.
Or on the contrary, if you want to do supersampling, you can also do it comfortably with such hardware on some devices.
With this configuration we can carry 4K high fidelity viewers at their best getting to be able to put 100% of Supersampling to give us the highest quality of today's market.
But as always, we can't forget about optimization of the games that play a great importance in all this. If the game is not really optimized, no matter how much hardware we have, we're not gonna be able to push it to the limit..
Are these settings only for Oculus Quest 2?
As I said Oculus Quest does not need a PC to play, these requirements are for any Virtual Reality viewer that we want to plug into our PC.
Also another very common question is if SteamVR and Oculus share the minimum requirements, the answer is simple, each game has its own minimum and optimal requirements.
From New:
Price € 677.00
So before you buy a game i recommend you go to their page on the platform of your choice and see if your computer meets the minimum requirements so I can play it.
And if you have a new Oculus Quest 2 you will be interested to know that we will be able to share applications and have multiuser in Oculus this February.
What did you think of this article?What PC do you have at home mounted?Thinking about getting a new one?