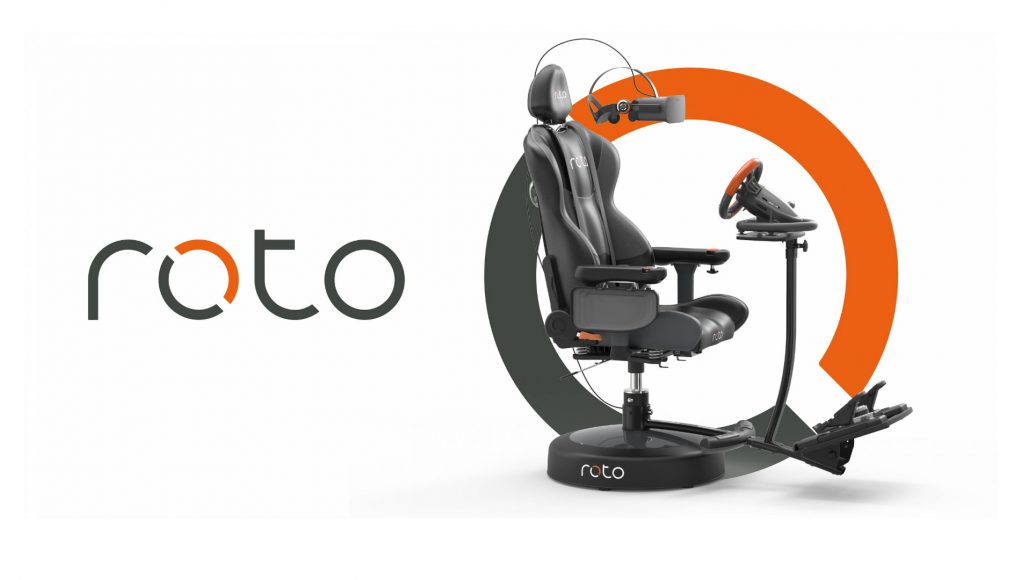 Roto VR, the British manufacturer of the same name of the VR chairs, announced the completion of a round of financing in the amount of 1.5 million pounds (~ 1.86 million dollars). Investors entered the Consumer Venture Capital Trust Pembroke VCT and The TVB Growth Fund.
Many might remember Roto VR campaign on Kickstarter in 2015, which, unfortunately, was cancelled after not reached the target of 85 000 GBP (~$105 000). Although at the time that the VR decision was too early for its creation, its founders, Elliott Myers and Gavin of Wacker, continued its mission of producing a swivel chair VR to the market.
Roto VR stands out for its ability to reduce motion sickness with motorized rotate function, to avoid tangled cables with the built-in rotating cuff and also give the user tactile feedback.
"In [the CEO Elliott Myers] we found an entrepreneur who has solved the problem for the VR market with the product that eliminates the physical problems arising from the use of the VR content, as well as significantly expands the possibilities," said Andrew Wolfson, CEO of "Investment Managers LLP". "We see that future clients will come from the markets of B2B and B2C, in areas such as entertainment attractions, houses, cinemas and shopping centers. The company employs highly qualified specialists, we believe that business has every opportunity to take advantage of this growing market."
In the near future the company plans to release consumer and office version of the chair Roto VR. The device, which costs from $ 1,500 for the chair itself, is compatible with many consumer VR headsets.
Roto VR reports that since the beginning of the research, they identified a number of market opportunities in sectors such as cinemas and arcades, and in response began developing the "product range".
Source