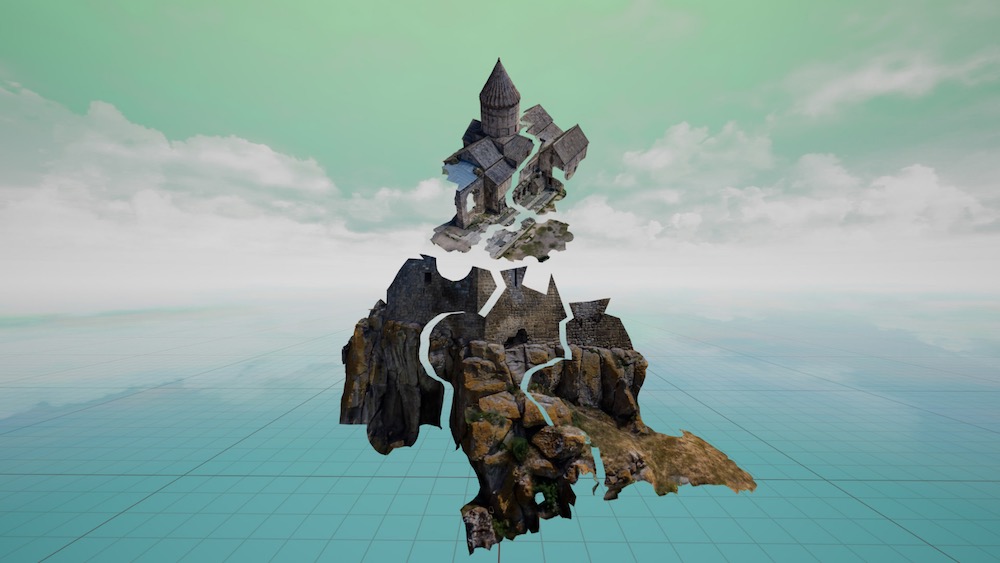 A new prototype of a SideQuest from the Realities.io makes 3D models captured using photogrammetry in the puzzle that can be assembled in VR.
Puzzling Places is "very early" concept prototype for the Oculus puzzle Quest, where the player collects three-dimensional model made from pictures of real places. The prototype was assembled over the past few weeks in social exclusion children from Realities.io, the company that created the technology used for vr film "The Key" and other projects VR. At the time of this writing, there was just one mystery, because the creators wanted to release it fast to get feedback on the concept. Included puzzles are described as quite challenging with 98 items of Tatev monastery in Armenia, so if you are looking for a virtual alternative to real life puzzle looks like an intriguing concept.
"We had the idea of" mystery ", floating above our heads. Once, because of error import in Unity, part of the scanned environment were scattered around the stage. Someone joked that correcting this manually, I would like to create a three-dimensional puzzle, and the idea was born" — wrote the expert on photogrammetry Realitis.io Azad balabanian in a prepared statement. "When travel restrictions in connection with the coronavirus forced us to postpone some of our planned projects, ban, forcing us to work from home, and physical puzzles, sell everywhere, prompted us to derive maximum benefit from this situation".
The game also includes the audio recorded on the spot, and the ability to "pull" the pieces of the puzzle to themselves with the promise of new features.
The team wants to get feedback and is looking for investors that would have financed further development of the prototype into a full-fledged VR game. You can download a prototype Puzzling Places free for Oculus Quest SideQuest. If you are not familiar with how to do it, read the manual on how to upload content to the Oculus Quest through SideQuest.
Source