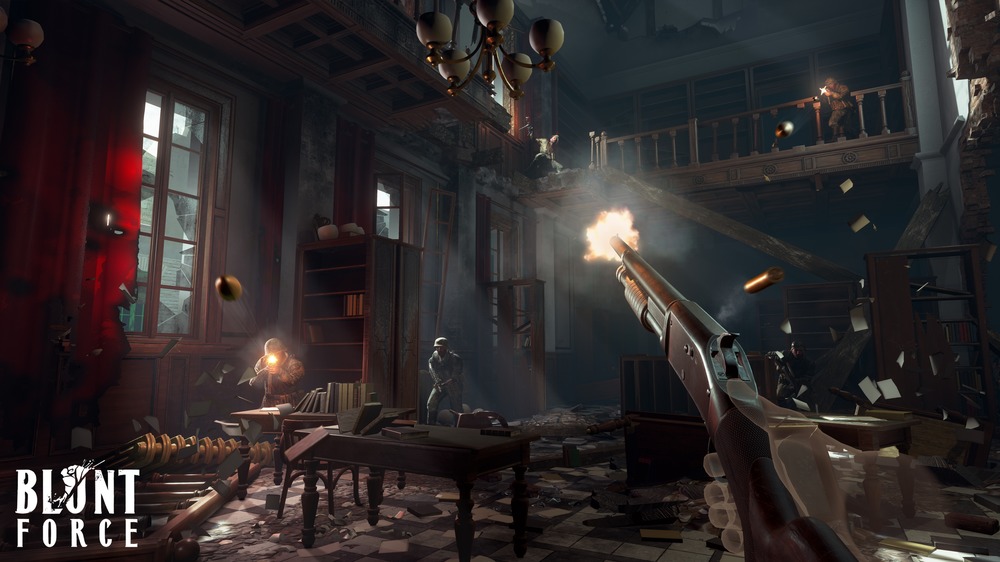 In the limited time Steam Game Festival this week, you can download and play a demo of the VR shooter during the Second world war, Blunt Force, until June 22. This is the first game demo that we saw since the game was first introduced almost four years ago.
In Blunt Force (Monad developed by Rock) you will pass through two parallel story lines, which mainly occur before and during the Second world war, and then converge at the end. Storyline before war looks like it will be a rather mysterious detective story, and the plot of the middle of the Second world war — more traditional shooter with arcade mode and challenge modes. They both depict the same character and are very close.
Visually, the game looks pretty good. First impressions made a few years ago, looked fantastic.
The story is told really interesting way, which involves move backwards and forwards in time. For example, in the above video you will see gameplay of the player in the pre-war pub in 1939, and then after the war started, in the same place, in ruins. It's a clever mechanic that conveys a good understanding of how places can trigger memories.
The gameplay seemed a little clumsy, but the Studio said that this demo is outdated. The voice acting is above average for indie VR games, but the animation and action is not sufficiently smooth. In essence, Blunt Force is still relatively simplistic shooter based on the cover and narrative description, and small puzzles. Although developers are really striving to create something with a unique premise, the real voice acting and storyline, and not just a wave shooter or a lifeless multiplayer game.
You can get free demo version of Blunt Force until 22 June 2020 on Steam and decide what you think about it.
The game is still planned for this year as an exclusive Rift, but still there was silence from both companies since Oculus Connect last year.
By the way, here's the trailer of 2018:
Source