If you've noticed a lot of movement on Twitter in the last few hours, it's because it seems that an unprecedented revolution is happening in the company. And it seems that, seemingly out of nowhere, Elon Musk decided to launch a total rebranding, a change of brand identity, which apparently will now be called simply X. Here we explain what is happening.
What's going on with Twitter?
A few hours ago, the official Twitter account changed its name and image, to simply show an X. Likewise, its description changed to "What's going on?
In fact, some people who use Twitter at web have already started to see even a logo change in the interface, saying goodbye to the little blue bird and hello to an X.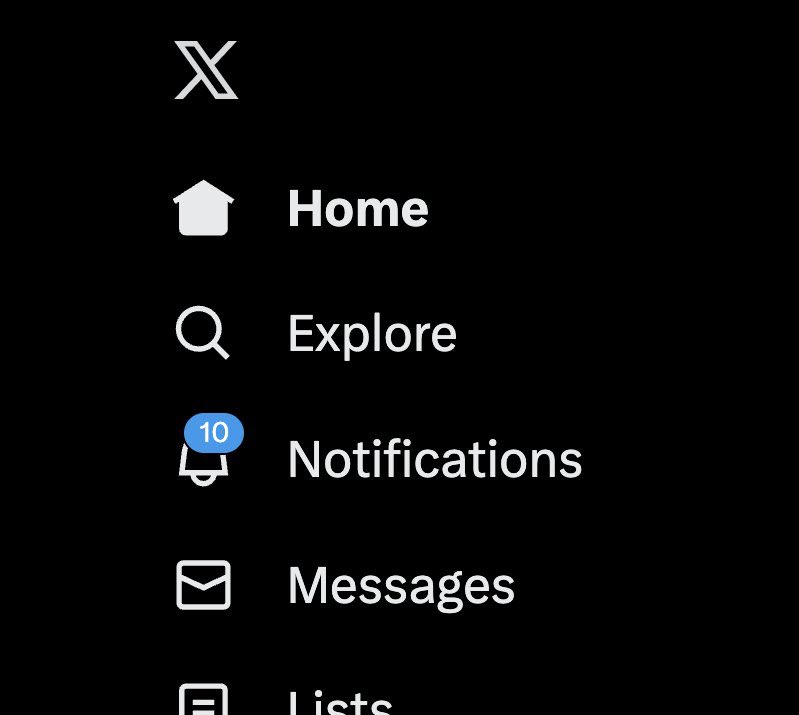 Apparently, this is the beginning of a total rebranding of the social network, which not only seeks to change its logo and colors, but also its objectives. Linda Yaccarino, who is the current CEO of Twitter, wrote a thread about it. There, he confirmed that X will be "a new opportunity to make a first impression," by once again transforming the central square of the global city.
X is the future state of unlimited interactivity – centered in audio, video, messaging, payments/banking – creating a global marketplace for ideas, goods, services, and opportunities. Powered by AI, X will connect us all in ways we're just beginning to imagine.

– Linda Yaccarino (@lindayacc) July 23, 2023
According to Yaccarino, X is the future state of unlimited interactivity, as the social network will be focused on audio, video, messaging and payments, creating a global market for ideas, goods, services and opportunities. "Powered by AI, X will connect us all in ways we've only just begun to imagine," he said.
The director continued, recalling that the first steps of X already began months ago (since the arrival of Musk, presumably), with the rapid arrival of new features, because people have always pushed the company to dream of being more and better. Finally, he reaffirmed that X will be the platform that "will take care of everything" and that he will work hard with Musk and other partners to carry it out.
There's absolutely no limit to this transformation. X will be the platform that can deliver, well….everything. @elonmusk and I are looking forward to working with our teams and every single one of our partners to bring X to the world.

– Linda Yaccarino (@lindayacc) July 23, 2023
X, the app for everything
For months, Elon Musk had already given indications of this transformation, because in October 2022 he revealed that acquiring Twitter allowed the acceleration of the creation of X, the app at all. At the time, the tycoon considered that it would take 3 to 5 days to arrive, but now we see that the process only took a few months.
Buying Twitter is an accelerator to creating X, the everything app

– Elon Musk (@elonmusk) October 4, 2022
Twitter probably accelerates X by 3 to 5 years, but I could be wrong

– Elon Musk (@elonmusk) October 4, 2022
Although Musk has never offered a clear definition of his vision for X, it has always been that it will be an "app for everything", presumably capable of bringing you utility and entertainment in the same place. Yaccarino's comments seem to support that idea, although we still don't know exactly what this implies for the average user.
Right now, despite the impending makeover, Twitter is still working exactly the same as always. However, if it suddenly starts to receive more and more functionalities and features that do not necessarily have to do with a social aspect, it may start to feel unnecessarily large and complicated. This already happened to Facebook many years ago, which eventually had to start diversifying its offering into several different applications.
Elon Musk and the X
pic.twitter.com/IwcbqMnQtA

– Elon Musk (@elonmusk) July 23, 2023
Elon Musk has a historical relationship with the letter X that looks like it will finally culminate with the creation of X as the app for everything.
In the 90s, the tycoon supported an electronic banking initiative to which he called x.com , which eventually merged with other initiatives and became what you know today as PayPal. Also, several of his companies have the X included somewhere in their name, such as SpaceX and the recently founded xAI.
Finally, but perhaps the most impressive of all, is that Musk even used his beloved handwriting in the name of his son, the result of his marriage to the singer Grimes. As you remember, the infant has one of the most unique names you have ever heard in your life: X AE A-XII.
Will X really become the app for everything? Only time will tell. Elon Musk is going to try.