The rest of immersive platforms decreased last year their use by companies.
The Spanish Association of Producers and Developers of Video Games and Entertainment Software (DEV) with the support of ICEX Spain Export and Investments presented today the Spanish Video Game Development White Paper 2018, an edition that once again collects data on the use of immersive media by Spanish companies. Mixed reality has been the only medium that has achieved an increase in the number of developments over the previous year, with an increase of 6%. Virtual reality has decreased by 15% and increased by 5%, which means that there have been fewer developments of immersive games.
Number of developments in 2017 (blue) and 2018 (yellow).
As for the most used platforms, Oculus Rift has become the first (last year it was in the third), being behind the Vive, Gear VR, PSVR, Cardboard, HoloLens, Oculus Go, Daydream and Magic Leap viewers.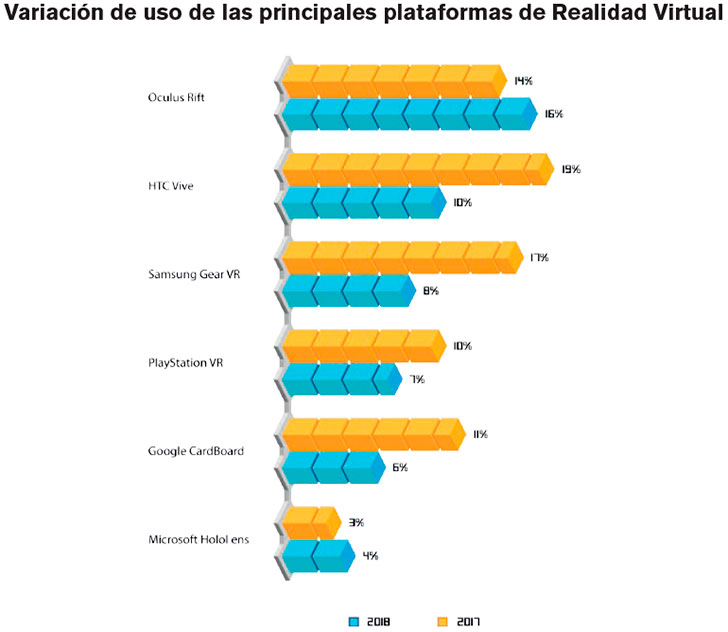 Use of the main immersive platforms in 2017 (blue) and 2018 (yellow).
This year, the only virtual reality development featured in the book is Vertical Robot's Red Matter adventure, a game that won the award for best content created by a Spanish studio at the 2018 ROV Awards.