In the United Kingdom, a bill is ready that aims to regulate stablecoins as a means of payment. The aim is to match emerging technology with existing financial services rules.
Regulating stablecoins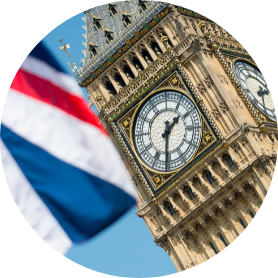 The UK Treasury has said that it wants to regulate certain types of stablecoins. The bill – which seeks to make stablecoins a means of payment – aims to phase out the current legislation.
The current legislative framework stems from the EU, and the UK wants to move away from this with this bill. If this proposal passes, the UK could gain a head start in the development of a regulated crypto and stablecoin system.
MiCa
In the EU, a similar proposal is ready; MiCA. This stands for Markets in Crypto Assets and is a set of rules and guidelines for EU member states. Both the MiCA and the most recent UK bill are not intended to fully adopt crypto, but rather to protect financial stability.
Stablecoins can pose a threat to this financial stability. Since the collapse of TerraUSD, stablecoins no longer enjoy the positive reputation they used to have.
"Today is a landmark day for financial services in the UK"
Nadhim Zahawi, chancellor of the UK Treasury, said in the statement.