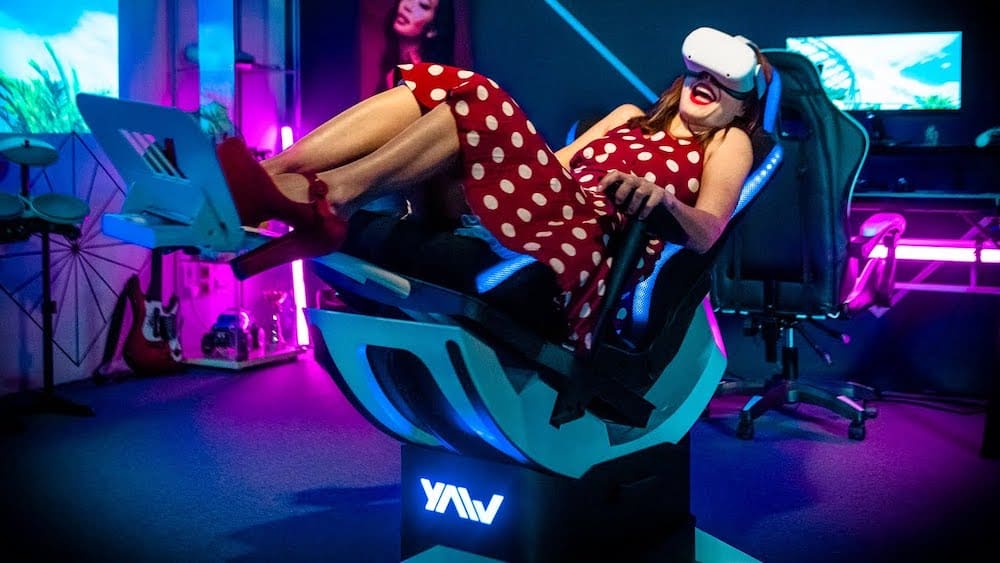 Yaw 2 is a completely updated motion simulator for virtual reality and 2D games, which is also suitable for work and leisure. The project has already raised $ 1 million on Kickstarter.
The first VR chair of the Hungarian startup Yaw VR received successful funding on Kickstarter in 2018. The device was delivered between 2019 and the end of 2020.
While the first Yaw chair was shaped like a hemisphere and unwittingly looked funny, its successor looks much more attractive and is presented in the form of a comfortable high-tech chairin which you can sit straight if necessary.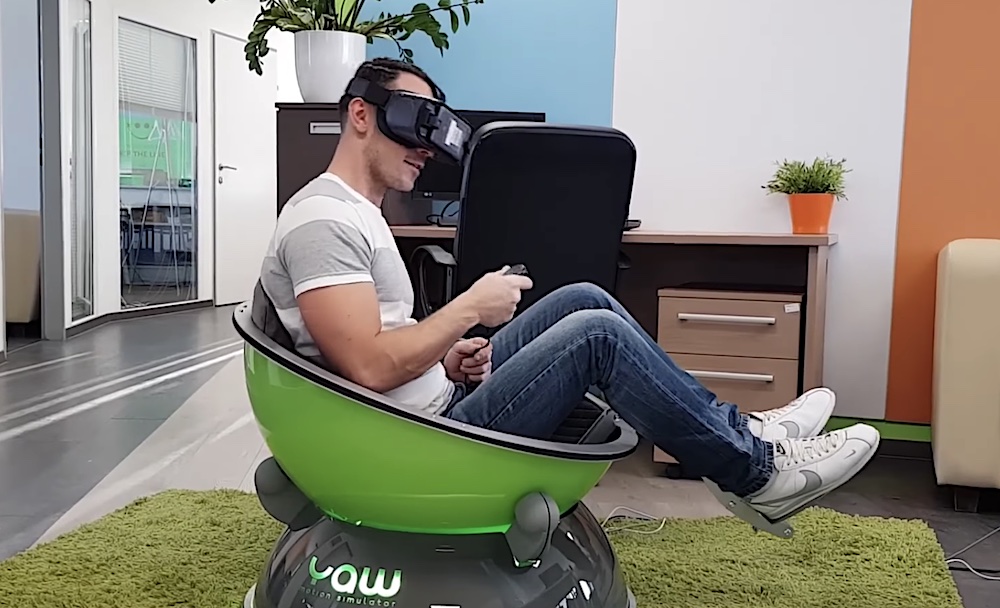 Greater freedom of movement
In addition to the increased comfort, the launch provided a simple setup without the need for calibration and made a chair with a table top for gaming or work accessories.
The Yaw 2 has built-in vibration motors for tactile effects and has three degrees of freedom: the device can tilt 70 degrees forward and backward and 40 degrees left and right, and, thanks to the optional Yaw platform, rotate 360 degrees around its own axis. 
If you are not playing, you can also work or relax in Yaw 2. The first device of 2019 was clearly not suitable for this.
Compatible with many games
Yaw 2 supports all the usual virtual reality glasses and more than 20 popular virtual reality games thanks to a specially designed app for smartphones and Windows PCs that can be used to fine-tune the chair. Other programs available, such as Sim Racing Studio and Simtools, can be used to customize and use more than 120 VR games with the chair, including Project CARS 2, Star Wars Squadrons, DiRT Rally 2.0, and Microsoft Flight Simulator 2020.
The device is offered on a modular basis: the Yaw 2 comes as standard without a chair, i.e. only as a mobile platform, and costs $ 1,090. The reason: those who can afford such accessories usually already have a suitable chair and want to upgrade it. Otherwise, the official Yaw 2 chair can be purchased as an additional option for $ 100.
The maximum configuration is not cheap
Also optional is the Yaw platform, which provides 360-degree rotation and costs $ 380. Last but not least, startup Pro offers upgrades for the Yaw chair and the Yaw platform, which add up to $ 150 and $ 400, respectively. So for a fully equipped chair, you pay almost twice as much as for a basic model without a chair. There is a special arcade version for arcade operators. VAT is not included in the price.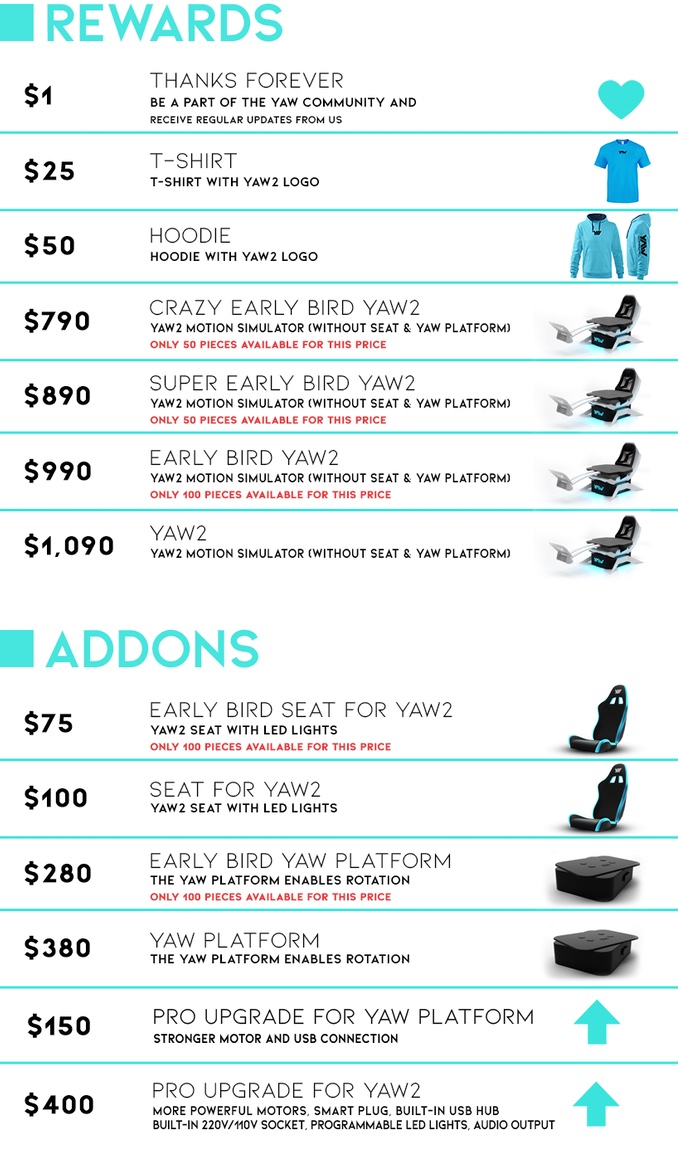 The Kickstarter campaign for Yaw 2 started on February 23. The startup sought $ 100,000 in funding.
A week after the Kickstarter launch, the campaign broke the 1 million mark. Almost 600 people have invested so far, and the cheaper early access deals are already sold out. If all goes well, the Yaw 2 seats should be delivered in early September 2021.
More information is available on the Yaw 2 Kickstarter page .