Zynga goes to the stock exchange| 28.10.2011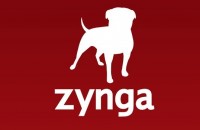 The company Zynga, the main developer of gaming apps for the largest social networking site Facebook, is planning to hold an IPO before November 24, 2011. Zynga intends to start the presentation of their papers
investors (road show) in early November. Around the same time on the American stock exchange out coupon service Groupon.
Earlier, in September, Groupon postponed the IPO. Now the company will be the first serious player in the market, placed the paper on the exchanges after the collapse of the markets in the summer months. As for Zynga, it is not
is possible that the company may postpone the IPO because the final decision on placement of securities of the company is pending and undetermined area where it takes place.
In the summer of 2011 it was reported that in the IPO, Zynga plans to raise up to $ 2 billion. The company could be valued at 15-20 billion dollars. Zynga was founded in 2007 in the United States. The most famous
the company's projects are online games FarmVille and Mafia Wars. In 2009, one of the shareholders of Zynga was the Russian Fund Digital Sky Technologies belonging to Yury Milner and Alisher Usmanov.
DST also owns shares in Facebook, Groupon and Twitter.