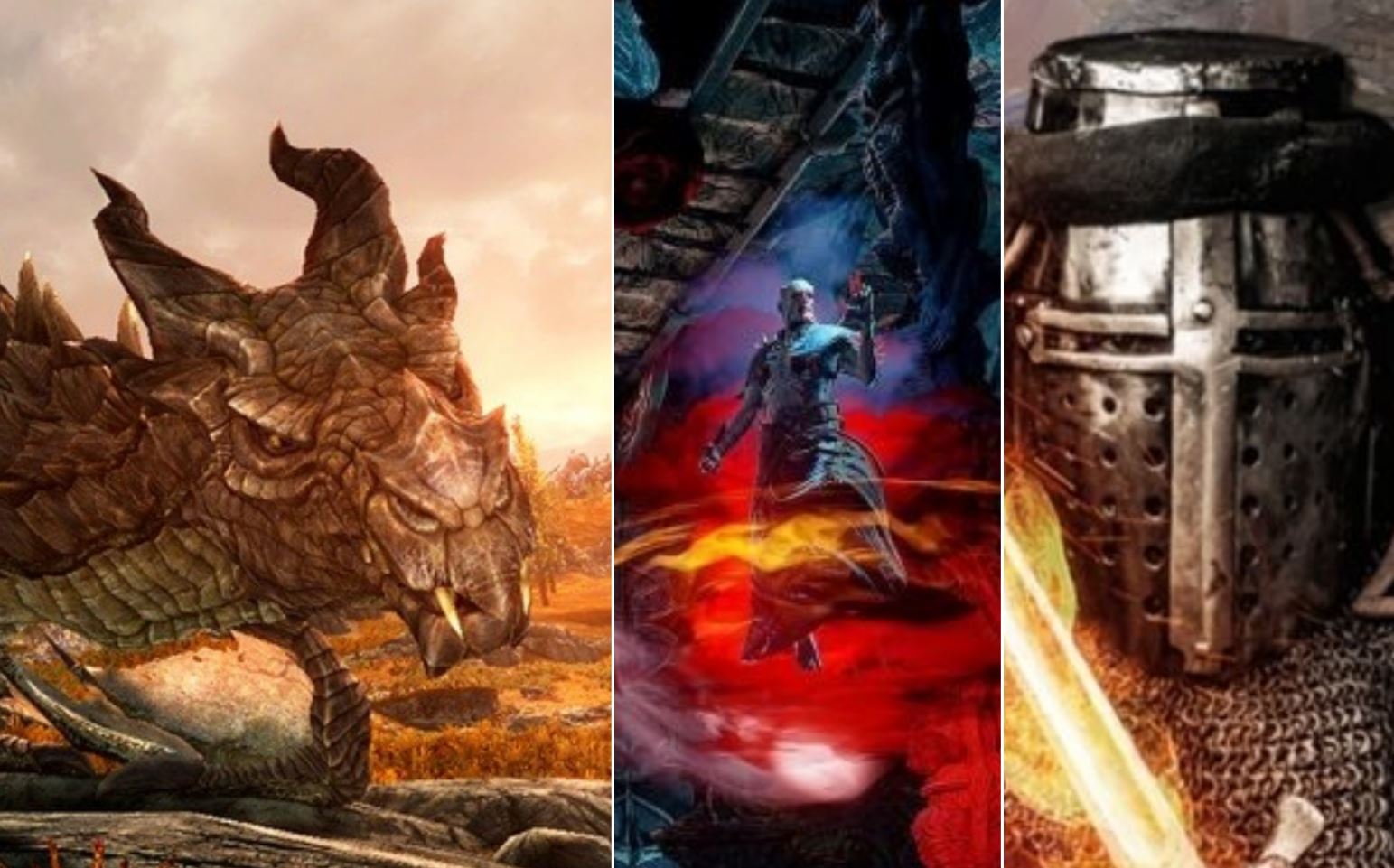 For many people virtual reality is a kind of escapism. The ability to wear a headset and be immediately transported into a whole new world. Perhaps in your dreams the world is full of magic, wondrous creatures and breathtaking places. If this is the case for you — if you present yourself the best offer VR, then you came to the right place. This is the list of the top 10 VR RPG that you can play Rift, Vive, PSVR, Oculus Quest and Windows MR.
Asgard's Wrath
Asgard's Wrath — is not only a step forward for Sanzaru Games as a development Studio, but fundamental progress for VR games in General. It was one long exciting adventure, full of exciting adventures from beginning to end.
The Elder Scrolls V: Skyrim VR
Skyrim in VR open world comes to life. You'll fight ancient dragons, wandering in the mountains and much more. Here you can act as you wish.
A long time forgotten all the dragons returned to Tamriel, and the fate of the Empire hangs in the balance. Only you, draconology, the hero whose coming the prophecy foretold, can overcome the enemy.
Journey of the Gods
"Journey of the gods" — a simple but charming game. She's not trying to reinvent the wheel in terms of action-adventure games in virtual reality, and it certainly won't impress you with its visuals, but what happened with the developers, it's well thought out and carefully designed adventure with hours of game content.
Karnage Chronicles
Walk through the dungeons with friends is extremely fun, especially when it is a virtual reality and you have some cool role. Which path will you choose when your world is under siege? In "Karnage Chronicles" your mission – achieving the victory over the enemies and restore order in a world where good and evil are shades of the same color. Where are you from and what is your goal — are questions that you will need to uncover to shape your future.
The Mage"s Tale
The Mage"s Tale is a great single-player RPG, where you have to fight with dangerous monsters, deadly traps, and surprisingly lengthy campaign, which contains more than 10 hours of content.
No Man's Sky VR
Although the game is not classified as directly RPG in the traditional sense, it contains most of the basic features and allows you to immerse yourself in one of the largest and most detailed virtual universes ever created.
OrbusVR
OrbusVR is the first full – VRMMORPG developed from scratch specifically for virtual reality headsets, including HTC Vive and the Oculus Rift + Touch. Features: open world, dozens of quests, professions, lots of characters, taming Pets, group dungeons, bosses, voice chat and trade.
Shadow Legend
Shadow Legend is a single player RPG research, created specifically for VR, which immerses you in a medieval Kingdom of Anaria. You begin your crusade as the Grand Master of the knights Templar at a time when the gods of your Kingdom at war.
Vanishing Realms: Rites of Steel
Vanishing Realms: the Rite of Steel – role-playing game for virtual reality helmets. Grab your sword and fight monsters in epic battles, explore mythical site, search for lost artifacts, learn magic, and much more.
The Wizards: Enhanced Edition
The Wizards is a fantasy game, the highlight of which is the use of controllers, allowing you to feel a real Charmer of the elements in the wonderful confusing world of magic.
Source