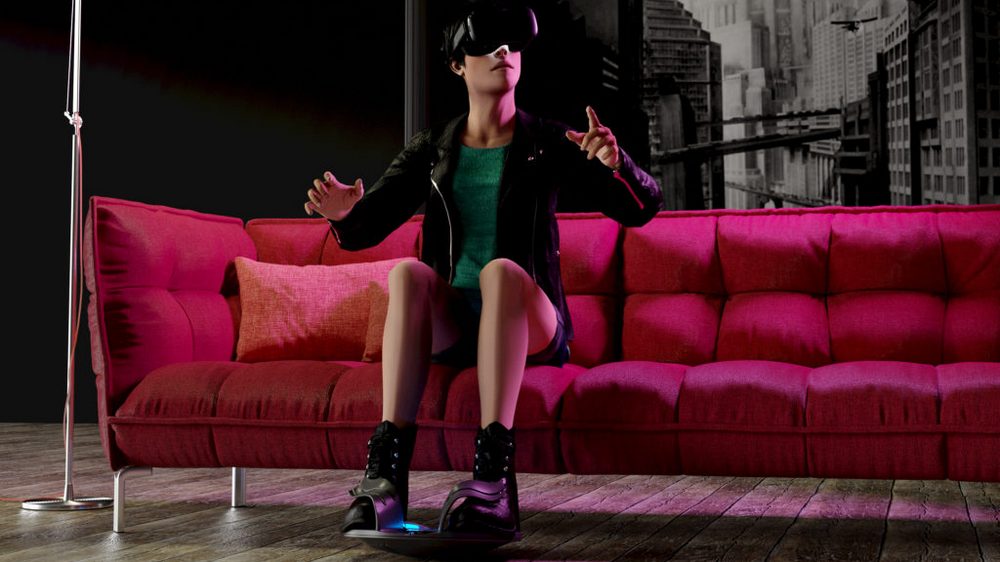 PC version 3dRudder gets the beta version for use with the Oculus Quest, and new features.
Very few VR players have a large area of VR gaming house where they can move freely. That's why in games, virtual reality models of movement, from the smooth movement via the analog stick on the controller to the teleportation button.
3dRudder is trying to solve the problem of locomotion in virtual reality using the analog stick foot. The user sits on its chair or sofa, puts his feet on the device and can look back, to bend, to go forward and so on.
There is also a version 3D Rudder for PC. Now there is a beta update for Oculus Quest.
3dRudder: now and for the Oculus Link
If you are using the 3dRudder for PC, you can also use it to manage via Quest Oculus Oculus Link. You can just play a VR game on a Quest with the default settings 3dRudder or use other apps.
The degree to which motion sickness is a problem highly depends on your own physical disposition. In the settings 3dRudder has a new menu item " Unleash VR (VR Mode Expert)". It users can configure the gadget according to your taste and, if necessary, to make it more comfortable.
3dRudder also released a beta version of its development kit software (SDK) which gives developers the ability to build 3dRudder in apps for Oculus Quest .
3dRudder in the future also combined with hand tracking to Oculus Quest
3dRudder also announced its own app for virtual reality. "The Whale" will be released in the near future and will serve as a demonstration of the 3dRudder combination with a new track hands Oculus Quest.
After the native Facebook application Quest Oculus Home, Oculus and Oculus Browser TV, 3dRudder will be one of the first apps using hand tracking. Kit for developing software for hand tracking has been available to developers for some time, so we can confidently expect some interesting experiments in the future.
Source