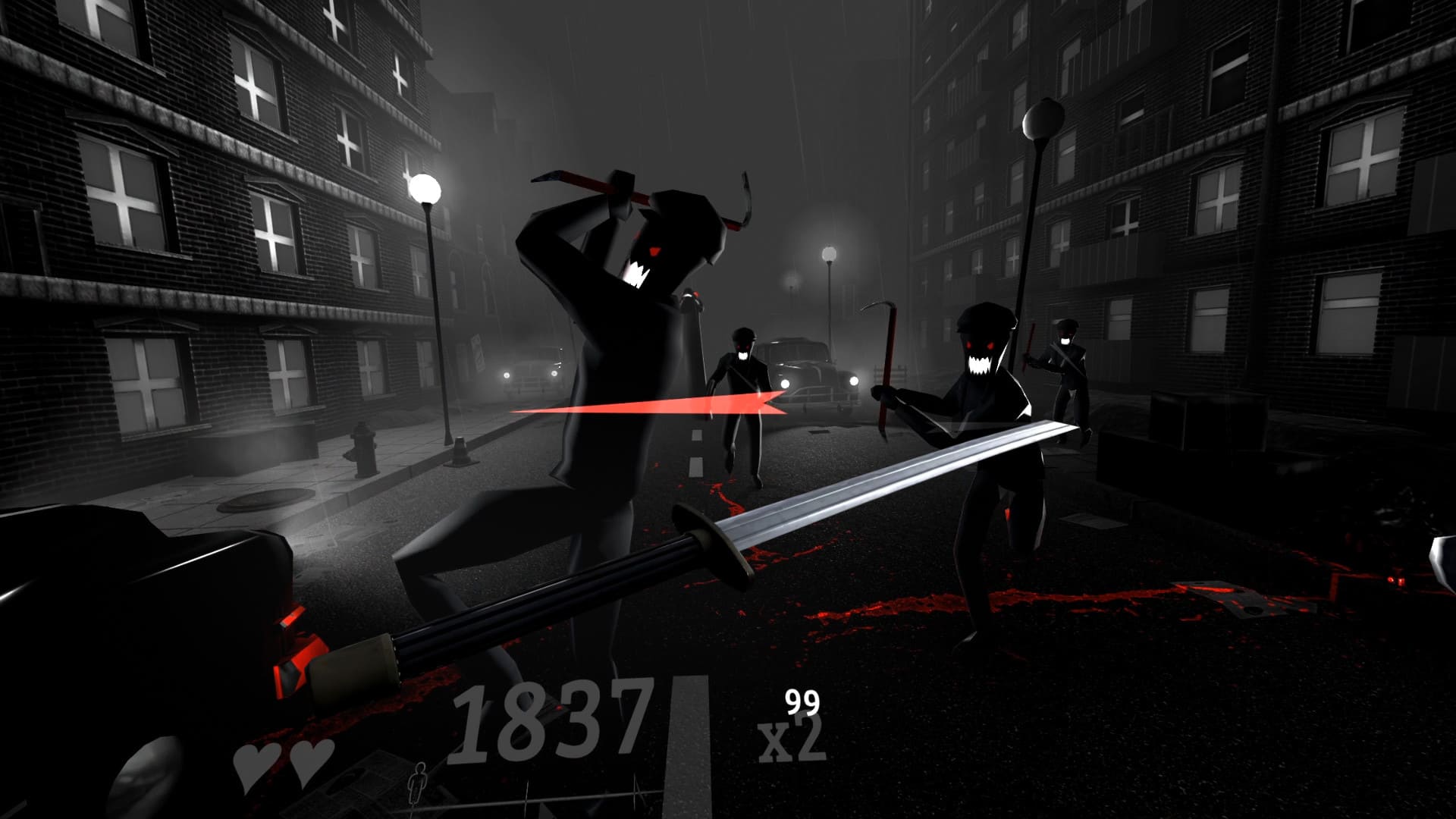 AGAINST is forthcoming to the output of the VR rhythm game from the developer Joy Way, which seems to bring together the best of the popular games in this genre with their own vision and unique mechanics, such as running on walls, jumping and switching weapons.
With Beat Saber, Pistol Whip and FitXR — one of the most popular games for virtual reality you have a slashing blow, shooting and fist. But what if you mix them together?
This is what the developer Joy Way intends to find out by Against, the new game from the Studio behind VR parkour action Stride (and some other projects), which will be released in the third quarter of this year.
AGAINST though, and it borrows mechanics from his contemporaries, but also seems to be making its own view of the game. Moreover, it is built on severe aesthetics, it also adds things that we haven't seen in the genre, such as running on walls, jumping on the basis of gestures, cutting bullets and battles with the bosses (which, according to the Studio, and complete each level). Watch the trailer:
The game also has an interesting approach to the movement. While it uses the same fixed moving forward, and that her "colleagues", some action takes place in a stationary state, some during the run, and some during the run on the wall.
Joy Way says Against first released on Steam , but the Studio seems to have plans "to release in other stores later", which probably also will include Quest and PSVR. It is expected that the initial launch will bring 10 tracks with three difficulty levels each (easy, difficult and expert).