Amazon announced the start of deliveries of its smart eyewear Echo Frames starting December 10. Smart glasses from Amazon with the function of the Alexa has better sound quality, longer battery life and auto-adjust the volume. Amazon has declared that refuses from the idea of issuance of smart-ring Echo Loop.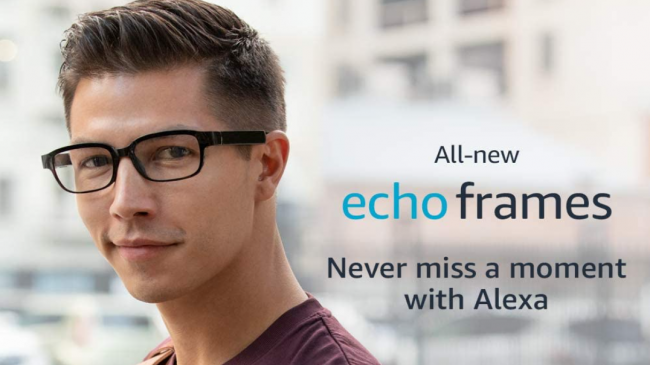 On Thursday, Amazon (AMZN) announced the launch of their updated smart eyewear Echo Frames starting from 10 Dec, and now their purchase available to all.
New from Amazon for $250 will go on sale just before the holiday weeks, that is a good time to start of production.
Analysts and market experts will be closely watching the sales and customer reviews Echo Frames, as previous attempts by other companies to produce smart glasses, which became popular and was used by the General public, did not take place.
Amazon has announced Echo Frames 25 Sep 2019 among its other novelties. Since then, sales have been limited to Amazon and collected the feedback about the gadget, based on which improvements have been made and update the device.
The company is positioning the smart eyewear Echo Frames as a convenient device for conversation, receive messages, listen to music, news or podcasts as well as managing notifications.
As examples of successful use of Echo Frames Amazon led feedback from parents that during a pandemic, used smart glasses to achieve critical messages, while their hands were free to perform work or prepare a meal and socializing with children.
"Echo Frames is a godsend for both my privacy and productivity. I can hear your reminders, email and text notifications, and schedule updates, all without having to constantly look at your phone, plus my notifications appear discreetly". – written by the owner of Echo Frames Francine S.
Amazon also gave an example of positive use of Echo Frames by a health worker who wanted to stay in touch during the screening of patients with COVID-19, while still in PPE.
The owners of Echo Frames with disabilities also said that the glasses improved the quality of their lives.
Updated eyewear Echo Frames have the following functions:
access Alexa voice assistant hands-free (the Alexa is capable of processing over 100,000 tasks);

the glasses have special technology of "open sound" by minimizing what you can hear others;

the function "Auto Volume" which automatically adjusts the volume of the device depending on the noise level of the environment of the user;

VIP-filter – user can customize which notifications to receive from contacts and apps.

The battery life improved: up to 2 hours in talk mode or up to 4 hours of continuous listening when fully charged.

support access to Google Assistant and Siri compatible devices.
Echo lenses Frames transparent, but buyers can substitute them according to your choice on color or corrective vision, referring to the company's LensCrafters or others. Updated frame Echo Frames available in three colors: black (Classic Black), and adding blue (Horizon Blue) and "tortoiseshell" Modern Tortoise.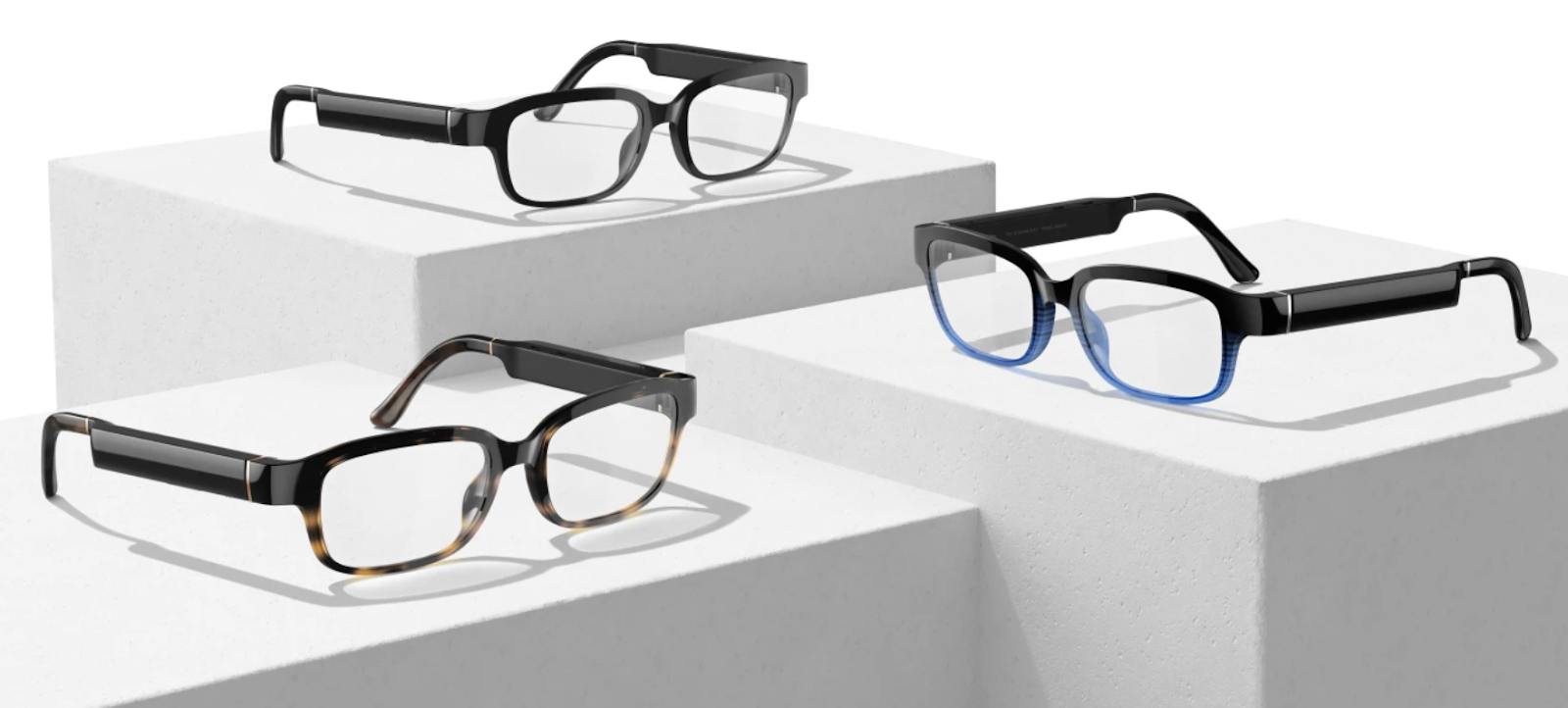 Amazon said that customers who purchased the original model Echo Frames, you can replace it on updated for only $70. The company also announced that it rejects the idea of issuance of smart-ring Echo Loop, however, customers who purchased the product, will continue to receive updates.