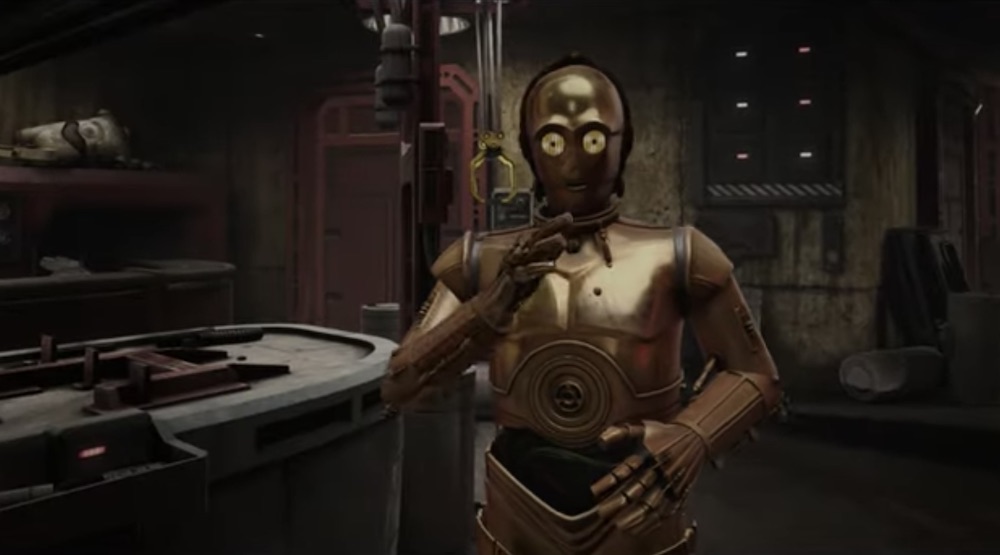 On Facebook Connect was not just news about headsets, virtual and augmented reality, but also announcements of VR gaming.
Assassin's Creed and Splinter Cell VR VR
Ubisoft is working on VR versions of well-known gaming brands. Both games are designed from scratch for virtual reality. Ubisoft Red Storm participates in the development, in collaboration with Ubisoft Reflections, Ubisoft, Ubisoft Düsseldorf and Mumbai.
While no screenshots of the games or videos.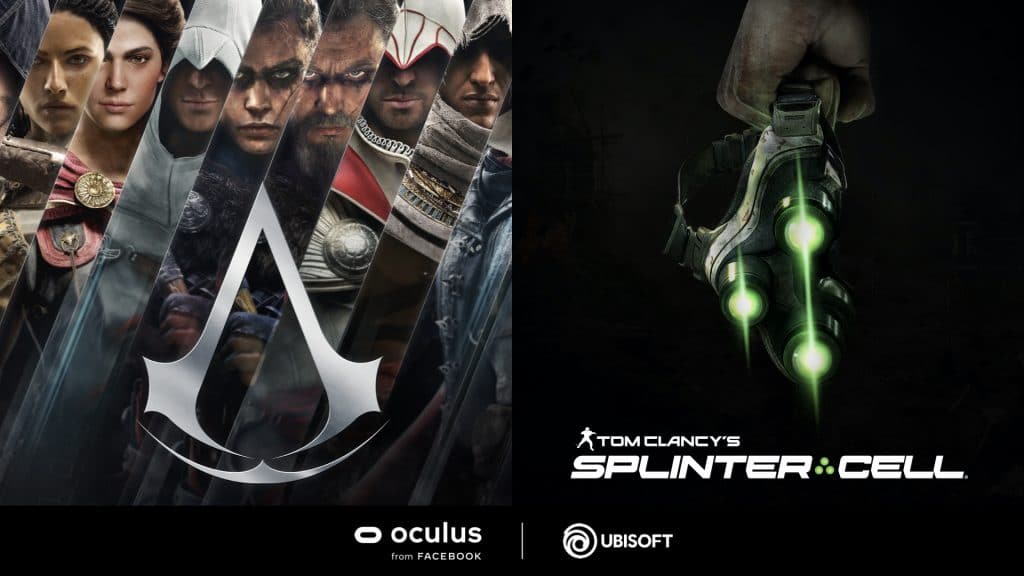 Star Wars: Tales from the Galaxy"s Edge
The second big VR adventure after Vader Immortal takes players to the planet of Batou.
Now ILMxLAB first shows scenes from the game, in which there is a completely new and well-known characters from the Star wars universe, such as C-3PO, R2-D2 and Yoda.
Star Wars: Tales from the Galaxy"s Edge will be released for the platform Quest towards the end of the year.
Jurassic World Aftermath
In this adventure with dinosaurs you travel back to the island Nublar where looking for the lost research materials. In the abandoned research center you are threatened by predators from whom you must safely escape.
Game VR Universal Games and developed by Digital Platforms and Coatsink Games. Soon it will be released for the platform Quest.
Medal of Honor: Above and Beyond
VR war game, which Respawn Entertainment (Apex Legends, Star Wars Jedi: Fallen Order) has more than three years, will be released on 11 December 2020 for the platform Rift and Steam-enabled cross-game.
Players in Quest need a PC with support for virtual reality and Oculus Link.
Population: One
Clone Fortnite tells of freedom: the VR players can climb on all objects and fly where you want. After you run live events and new content designed to keep players.
Population: One soon scheduled for release on platforms Quest and Rift.
Beat Saber: multiplayer mode BTS Music Pack
Fans had to wait so long, but now Beat Games announces multiplayer mode, which will be released for the launch of the Oculus Quest 2. With it, you will be able to cut the blocks with your friends.
Also announced were a new music package of twelve paintings by a group of BTS, which should be released in November.
Myst
Classic computer games has been reproduced and developed from the ground up for virtual reality, offers upgraded graphics and interaction, and the random generator of puzzles for veterans Myst.
Myst will be released for Oculus Quest at the end of this year.
The Climb 2
The continuation of the game about climbing from Crytek has 15 new cards. You will be taken to the snow-capped peaks, in deserts and skyscrapers.
Climb 2 will soon appear on the platform of Quest.
Warhammer 40,000 Battle Sister
The players of a virtual reality play the role of sister Ophelia and punch your way through hordes of enemies by force of arms.
VR-shooter, developed by Pixel Toys, will be released for the platform Quest at the end of this year.
Pistol Whip 2089
Pistol Whip 2089 complements the music shooter sci-Fi campaign with new weapons, soundtrack Synthwave and by killer robots.
Game VR will be released closer to the end of the year for platforms Quest and Rift.
The Walking Dead: Saints & Sinners
The Saga of zombies for PC VR appears at startup Oculus Quest 2 for Quest platform.
Sniper Elite VR
VR-version of a famous gaming brand transports you to Italy during the Second world war.
Sniper Elite VR will soon appear for platforms Quest and Rift.
Japanese titles
Facebook also announced a number of Japanese VR games and entertainment. The following games will appear at startup Oculus Quest 2:
Rez Infinite
Kizuna AI – Touch the Beat!
Space Channel 5 VR Kinda Funky News Flash!
Little Witch Academia VR
Source