Apple to invest $3.6 billion in the Kia, a subsidiary of Hyundai to produce cars the Apple Car in Georgia – this was reported by the Korean newspaper DongA Ilbo, without revealing sources. Apple and Kia has not commented on the rumors.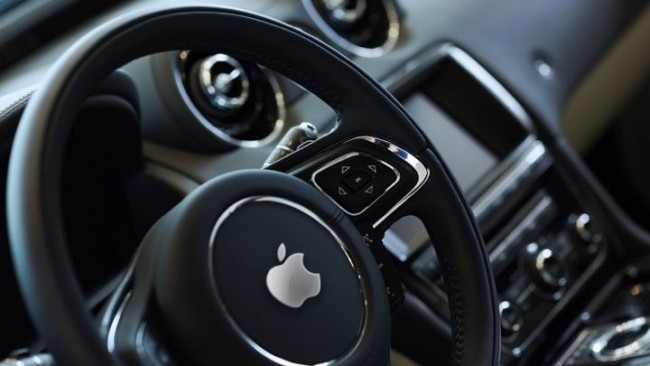 Car from Apple (AAPL) could become a reality in partnership with Kia's parent company, Hyundai, by 2024, said the Korean newspaper DongA Ilbo, without reference to the confirmation of this information.
According to reports, Apple is planning to sign a deal with Kia on 17 February, which will provide for its investment in the automaker in the amount of $3.6 billion.
It is expected that the Apple Car will be produced at Kia Assembly plant in West point, Georgia. The report was even revealed plans to produce 100 thousand vehicles under the brand name Apple by 2024, with a further expansion of this annual output 400 thousand at a later stage.
However, neither Apple nor the Kia or Hyundai did not comment on these reports.
As CNBC writes, citing an anonymous source familiar with the strategy for the development of the Apple car, Apple and Kia are in talks, while Kia may be the only partner among automakers.
It is expected that the Apple Car will be fully Autonomous electric car and the first car will be used for delivery of the products, and as a taxi service.
Recently Elon Musk, CEO of Tesla (TSLA), which has long implements functions for Autonomous driving their cars, told investors that these functions can allow the company to generate higher revenues per car and help to justify the current high valuation of the stock.
Rumors about the Apple Car went a long time, but since 2014 they are related to the set of commands to create such a project (Project Titan), after the media wrote about the cancellation of those plans. Market analysts also mentioned that a few years ago, Apple has hired a number of former Tesla employees, including managers on technical issues.
Kia shares rose sharply on the news, while shares of Apple has changed by less than 1%.
Bloomberg News, citing sources, said that the release of Autonomous electric car, Apple will need at least half a decade.
More likely, it seems to create a partnership, in which Apple will provide access to their services via the onboard computer of the car.
Many technology companies are already cooperating with the giants. For example, Baidu (BIDU) joins the Chinese to build the smart electric vehicles.
Cooperation has also recently announced Ford (F) and Alphabet (GOOGL), and earlier General Motors (GM) and Microsoft (MSFT). However, these partnerships do not provide for joint work on the development of the design of vehicles.