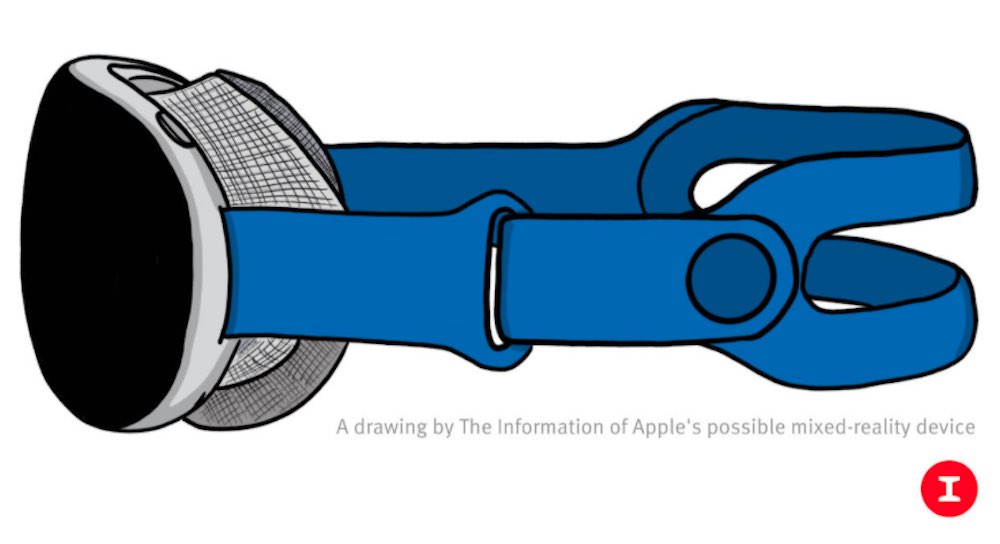 According to insiders, Apple will introduce mixed reality glasses with high-end characteristics this year or next. The patent shows how a high-performance device and a user can be cooled.
At the beginning of the year, there was a real wave of leaks about Apple's upcoming VR glasses. According to reports, the device is equipped with two 8K displays, a particularly powerful Apple chip and a variety of sensors for spatial tracking, gaze tracking and AR video viewing. All this is self-sufficient and in a narrow form factor.
If it really had these properties, it would technically eclipse all previous ones VR glasses.
There is a problem: high-resolution displays and the chip must emit even more heat than other self-sufficient VR glasses, such as the Oculus Quest 2, whose processor only works at half load due to power consumption and heatgeneration . 
Conditioner for glasses and face
Apple's patent shows how the cooling system of mixed reality glasses can work. The patent describes a housing with inlet and outlet openings. A sophisticated air circulation system sucks air through the inlet, directs cold air past the displays and the chip, and allows it to exit through the outlet again. The following figure illustrates the principle.
The drawing shows a housing with inlet holes in the lower corners of the VR glasses and an outlet at the top. | Image: USPTO / Apple
In one of the variants of the invention, the air flow is deflected to cool the person wearing glasses. This would allow Apple to kill two birds with one stone. 
"The cooling system can also be used to cool the user's face from the accumulation of heat inside the device," the patent literally says.
Not a completely new idea
The question is whether the company is betting on such a complex system at all. The more mechanical parts in VR glasses, the more difficult and expensive they will be in production, not to mention the tendency to breakage. In addition, active cooling can create noise that distracts from working with virtual reality, which Apple itself describes as a problem.
By the way, the idea of a cooler for the face is not new. A few years ago, Redrotor produced mini-fans for HTC Vive ("ViveNchill"), which are attached to the outside of virtual reality glasses and pump cold air for glasses users.