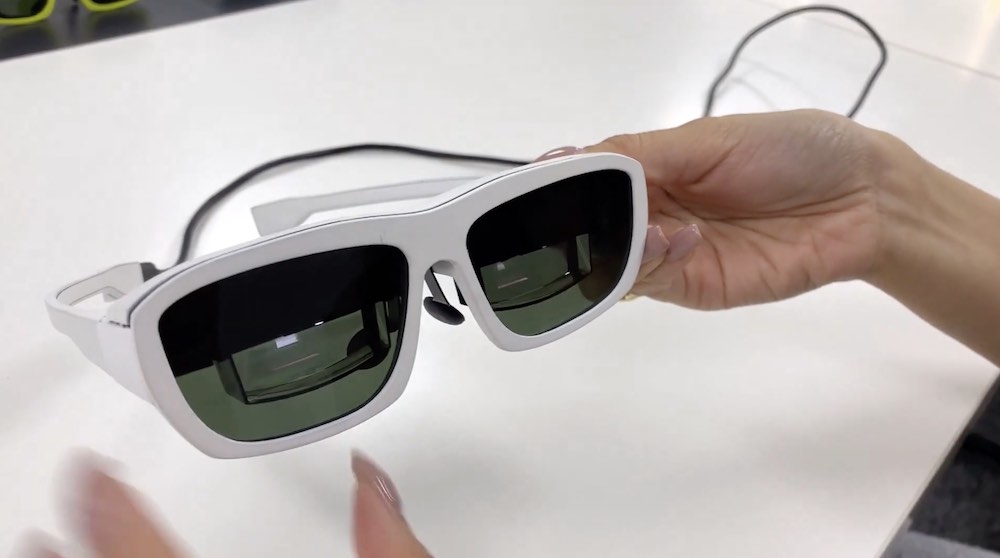 Chinese eyewear manufacturer AR Mad Gaze gets another $ 19 million investment. Flagship glasses Glow should appear in the near future and cheaper than competitors from Nreal.
In recent years, Mad has released seven Gaze of augmented reality glasses and smart watches. Last year, Indiegogo backers have invested more than 650 000 dollars in the latest Mad Mad Gaze Glow.
AR glasses have folding handles and connect to a smartphone with an Android platform with a USB cable-C. Then, it can display the native application or the content of a smartphone in a 45-degree field of view. Supported spatial tracking and gesture control. Weight 75 grams.
As for the software, Mad Gaze offers its own shop with dozens of apps, including games. It is expected that some 3,000 developers will be experimenting with the SDK.
Market entry
The company, founded in 2013, has received funding in the amount of $ 11 million at the beginning of 2019. Now follows an investment round of series a in the amount of 19 million dollars. Investors are DNS Capital from China and Black30 from Hong Kong.
"The new investment allows us to expand to four continents," says founder and CEO Jordan Chang. Customers Mad Gaze are companies such as Nespresso, Decathlon, IBM, Oracle, Microsoft, and Sony.
This year, the eyewear manufacturer AR plans to sell 50,000 units, including 10,000 in the United States. AR points should appear in April, but Mad Gaze warns of possible delays due to the effects of coronavirus.
Stylish, inexpensive, Chinese
They say that the glasses will cost $ 400. In this Mad Gaze undermines largest present competitor Nreal, which will release their AR glasses for smartphones in the first half of 2020 for $ 500.
The device is very similar optically and technically. It is expected that other comparable points AR for smartphones Chinese manufacturers will flood the market this year.
Western producers, while restrained, observing the market and conducting research. In particular, Facebook and Apple are making every effort to slim AR glasses appeared in the next two to three years.
Source