Artificial polyps found application in medicine and the ocean by Max Wolf | 13.08.2020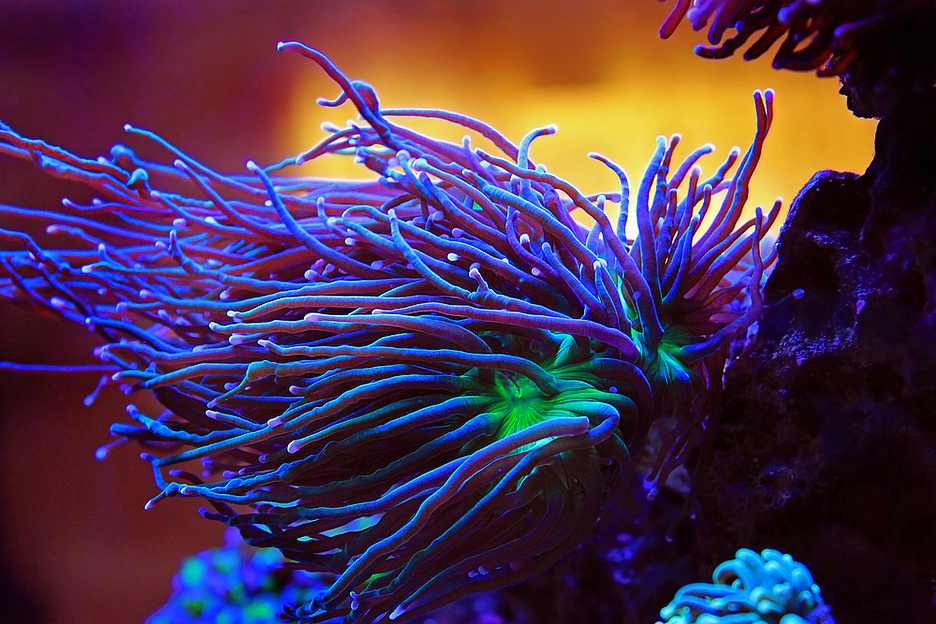 Scientists from the University of Warwick (University of Warwick) and the Technological University of Eindhoven in the Netherlands (Eindhoven University of
Technology) has developed an artificial water polyp, which can remove pollution from water.
The device, about the size of 1 square centimeter in addition to water purification can be used in medical diagnostic devices for the collection and transportation of certain cells for them
follow-up analysis.
These coral polyps in the ocean are small soft creature with a stalk and tentacles, which are responsible for the nutrition of corals and coral help the entire ecosystem to survive,
creating a flow of water through movement of their own bodies.
Artificial water polyp moves under the influence of a magnetic field, and its tentacles are activated by light. A rotating magnetic field under the device leads to the movement of the artificial leg polyp,
which creates a flow of liquid that directs to the gadget floating in the water particles.
As soon as the target is within reach, the polyp can capture her, obeying the impulse of ultraviolet light that activates the tentacles. The latter are photoactive
liquid crystal polymers, which are able to bend in the direction of the light beam passing surrounding the target. To release a captured object, an artificial polyp may signal beam blue
spectrum.
The polyp was designed using 3D modeling, which was done by Professor Harcamalar Kandil (Harkamaljot Kandail) from the University of Warwick. Developed a form of artificial beings
suitable for creating the stem and tentacles of the stream, which can attract particles in the water. Then the simulation was used to optimize the shape of the tentacles, so that floating particles
could be reliably and quickly captured.
Harcamalar Kandil said: "Coral is a highly valued ecosystem in the oceans, I hope that artificial water polyps will continue to develop for the collection of polluting particles in real
conditions. The next stage that we have to overcome is the successful scaling technology from lab to pilot scale. For this we need to create an array
polyps, which are harmoniously working together, a colony where a single polyp can capture a particle and pass it on for removal."
Marina Pils da Cunha (Da Cunha, Marina Pilz) from Technological University of Eindhoven, believes that artificial water polyp proves the serious potential of this artificial
ecosystems and serves as a source of inspiration for future research.
technology