The opening event was attended by the vice president for the Americas, Fredrik Nilsson.
The vice president for the Americas of Axis Communications, Fredrik Nilsson, was in Argentina for the first time to participate in the opening of a new office in Olga Cossettini 1545 (Puerto Madero), a space that will concentrate commercial operations not only in Argentina, but also in two markets in full expansion: Paraguay and Uruguay.
The new office will be in charge of Mauro Marmorato, Axis Regional Sales Manager for those three markets, and will have a dedicated team to support the entry of new partners and all the attention offered by the brand to its partners.
Demonstrating the company's commitment to new business and investment in the country, Axis presented at its new headquarters, technological innovations for transport, retail and smart cities, including video analytics, audio systems and IP access control.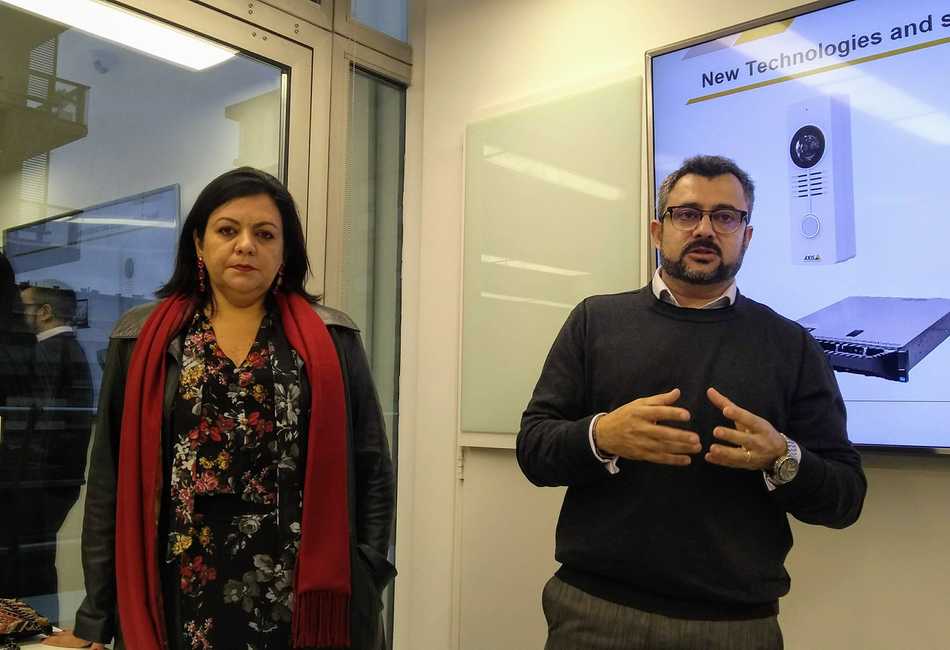 "We are very happy with the commitment in Argentina, which will allow us to add a new office and more jobs, to continue offering the best service in the market of video surveillance, audio and access control solutions," says Alessandra Faria, regional director of Axis.
Fredrik Nilsson is vice president of the Americas at Axis Communications, overseeing the company's operations in North, Central and South America. Nilsson is part of the global management team, with an accumulated experience since he joined the company, when the IP camera was created in 1996. In his more than 20-year career at Axis, he has held various roles in both Sweden and the United States. Since he assumed responsibility for the Americas in 2003, revenues have increased more than twenty-fold. Nilsson has also been instrumental in leading the industry's shift from analog CCTV surveillance to network video.