Berkshire Hathaway reduced its stake in Wells Fargo, JPMorgan, Goldman Sach, but retained a large stake in Bank of America. Warren Buffett has taken a step against his old conviction to stay away from investing in gold by purchasing a large share of Barrick Gold.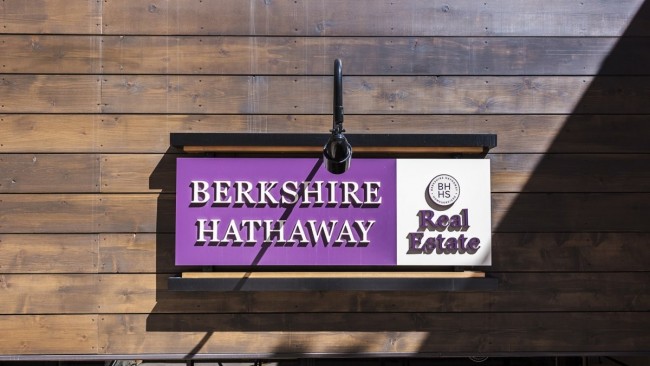 Last week, Berkshire Hathaway (NYSE: BRK.A, BRK.B) filed its form 13F report with the Commission on securities and exchange Commission (SEC) for the second quarter of 2020, providing updated information on their portfolio of shares of publicly traded companies.
The portfolio of one of the world's most famous investment companies headed by Chairman and CEO Warren Buffett has changed significantly.
Berkshire reports are of particular interest and are studied carefully by many investors. Changes in the portfolio selling or buying Buffett large blocks of shares, often affect the price movement of these shares on the market.
The main change was the sale of shares in U.S. banks and financial companies, all shares of stock of restaurant chain Restaurant Brands International (NYSE: QSR) and shares in an oil and gas company Occidental Petroleum. A major purchase were shares of the world leader in gold production Barrick Gold (GOLD).
At the end of the 2nd quarter (compared to the 1st quarter) the portfolio of Berkshire Hathaway stock has changed as follows:
Sale
Investment the company abandoned the balance of shares of Goldman Sachs (GS), after selling most of it in the first quarter;

the shares of Wells Fargo (WFC) was reduced by 85.6 million shares, or 26%; JPMorgan (JPM) 62%;

the shares of PNC Financial Services Group (PNC) was reduced by 42%, while in the first quarter, Berkshire increased its assets in PNC.

Shares of M&T Bank (MTB), Bank of New York (BNY), US Bancorp (USB) has been reduced by 16%, 9% and 7%, respectively.

Shares of Visa (V) and Mastercard (MA) was reduced by 5% and 7%, respectively.

Berkshire also sold a stake in an oil and gas company Occidental Petroleum with a volume of 18.9 million common shares, the value of which at the end of the first quarter was $219 million.

The company sold the entire share stake in the restaurant chain Restaurant Brands International (NYSE: QSR)
Purchase
Berkshire acquired 21 million shares of the company's gold mining Barrick Gold for $563 million during the reporting period.

Berkshire increased its ownership in Store Capital (STOR), grocery chain Kroger (KR) and the canadian oil and gas company Suncor Energy (SU) to $581 million, $743 million and $324 million respectively.
Berkshire report to the SEC also confirmed Buffett's sale of all its assets in stocks of us airlines – United Airlines (UAL), Southwest Airlines (LUV), American Airlines Group (AAL) and Delta Air Lines (DAL) step, on which the legendary investor announced at the annual meeting of the company earlier this spring.
Many analysts were surprised that Buffett refused to share of us banks in favor of the company-miners, accusing the investor that he "is betting against the United States."
In the popular blog Zero Hedge read: "famous anti-gold investor left Bank – based credit economy of America is in favor of the miner".
Buffett is known for his position of long-standing criticism of gold as an investment.
He has previously stated that the "magic metal" can't compare with "the American character" (speaking of American companies). He once wrote: "anyone who would be watching from Mars would scratch the back of his head, knowing how we relate to shiny things on this planet".
Analyst Mike Shedlock of Sitka Pacific Capital Management expressed its disagreement with the interpretation of the news, explaining the situation this way: "Buffett knows that the financial companies are experiencing difficulties due COVID-19, and Barrick Gold pays dividends."
"This is not a fundamental change in the direction of gold, and short-term sell signal for the corresponding macroeconomic situation," wrote Shedlock.
In addition, the portfolio of Berkshire Barrick is a small fraction, the two largest positions in us dollars are shares of Apple (AAPL) and Bank of America (BAC).
Shares of Berkshire Hathaway (NYSE: BRK.A, BRK.B) fell by more than 1%, while shares of Barrick Gold increased by 11.3% at the time of this writing.