Botkin.AI received a registration certificate on the scan platform with Yekaterina Alexandrov | 06.11.2020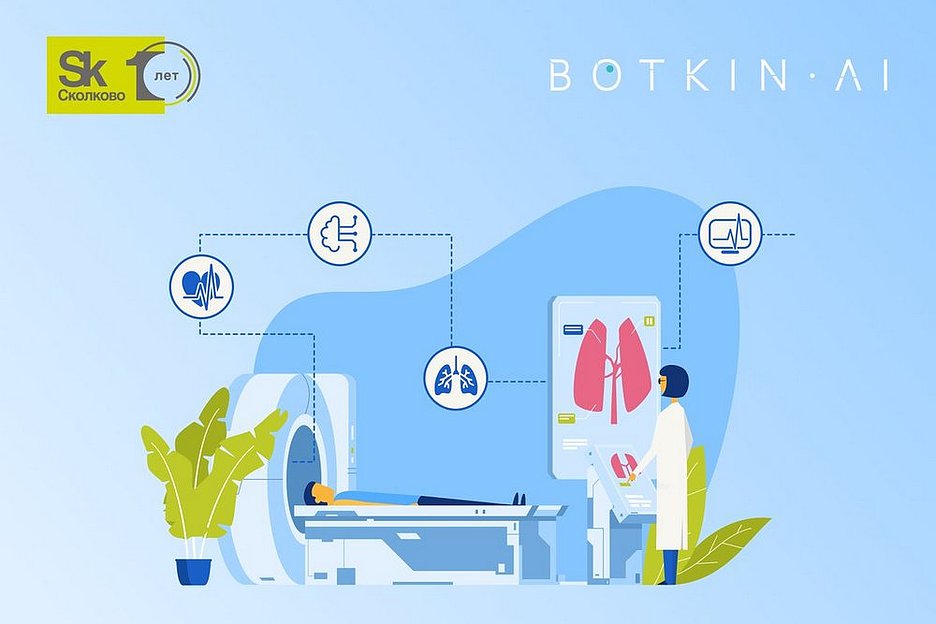 Roszdravnadzor has given out the platform Botkin.AI, designed by a resident of "SKOLKOVO" LLC "Intellect", a registration certificate as a medical product.
This is the first and only Russian certificate of registration of the software using artificial intelligence, issued by risk class 2B, which allows to use the platform Botkin.AI in
medical institutions in the processes of diagnosis, including for the diagnosis of diseases with great risk to health. Clinical trials platform Botkin.AI was conducted on the basis
Central clinical hospital of the RAS.
Now the platform Botkin.AI can be used to control, process, monitoring, receiving, and displaying a large number of medical images of the following types and pathology:
CT studies, including malignant tumors and syndromes associated with COVID-19.
X-rays, including tuberculosis, malignant neoplasms, pneumonia.
Mammography, including screening of breast cancer.
As part of the platform Botkin.AI has a mathematical model for the analysis of medical images by using AI technologies, and professional tools for radiologists, and
tools for integration with medical information systems.
"SKOLKOVO" support team "Intelogic" grant to develop and test Botkin.AI. In may of this year, the company attracted RUB 100 million, the investors were funds Digital Evolution
Ventures (created with the participation of "Rosatom") and RBV Capital (based on "R-farm" and the Russian venture company) and Primer Capital and "Ekspokapital".
In the near future the company intends to obtain international certification of its platform.
medicine, Artificial intelligence, the Russian it company