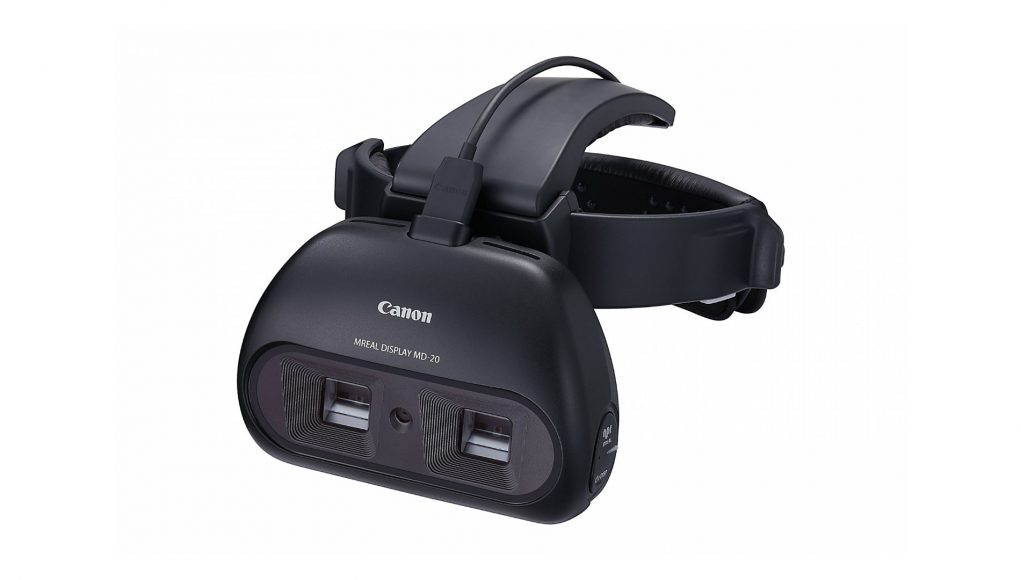 Japanese tech giant Canon has introduced its new AR headset, – oriented enterprise, which aims to replace MREAL Display MD-10, released in Japan in mid-2016, at an amazing price of 9 million yen (~ 83000 dollars, or more than 5 million rubles!).
Have connected to PC AR headset, dubbed MREAL Display MD-20, while no release dates or prices, although Canon will demonstrate the device at the exhibition 3D & Virtual Reality this year , which will be held in Japan from 26 to 28 February. The news was first published by the Japanese publishing MoguraVR .
Like its predecessor, MREAL Display MD-20 will be sold in the Japanese market and is designed to support the business, for example, in the automotive industry.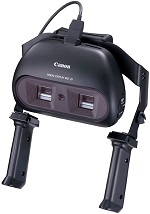 Improve MD-20 compared to the MD-10 include a new CMOS sensor with global shutter, which, according to the company, "accurately capture real images without distortion".
They also say that the MD-20 expanded color gamut panel display that boasts a 2560 × 1600 resolution for eyes, and extended horizontal field of view just a few degrees, now 70 ° (horizontal) 40 ° (vertical). ); MD-10 has a 60 ° horizontal and 40 ° vertical.
The CMOS sensor is also used for position tracking by creating spatial images in real time, although the enterprise can purchase additional options such as visual markers and optical sensors (sold separately).
Admittedly, the MD-20 is still under development, and Canon remains committed to further miniaturization and weight reduction in addition to work on the positioning scale of the room.
Specifications
 

The field of view

 

Approx. 70 ° (horizontal) × 40 ° (vertical)
 

Screen resolution

 

2,560 × 1600 per eye
 

Frequency display

 

~ 60 Hz
 

Sensor resolution

 

2,560 × 2048 on the eyes
 

The sensor Field of view

 

81 ° (horizontally) × 69 ° (vertical)
 

MREAL display housing + block mounting on the head

 

~ 620 g.
The headset itself still has no official price tag, as the company simply States interested companies to contact dealer Canon, but if its predecessor was 9 million yen, which price then you should expect from the new headset?!
Moreover, the headset also has a ton of expensive accessories. Keep in mind that 100 000 yen amount to about 915 dollars, the cost of many additional parts (not to mention the set) goes far beyond the range of interests of any user, but the most well-funded companies.
Compared to Facebook, Magic Leap and Microsoft, is Canon in a sense in the background when it comes to developing hardware AR/VR. In 2015, the company produced several AR-set and even teased the release of the VR headset. However, as a leading manufacturer of sensors for cameras, and now Canon is in a unique position to more seriously AR/VR, since the tracking is based on camera sensors becoming standard throughout the industry.
With his older platform MD-10 the company has worked with such Japanese companies as Toyota Motor Company, East Japan railway company, Japanese national science Museum and the dinosaur Museum in Fukui Prefecture.
Source