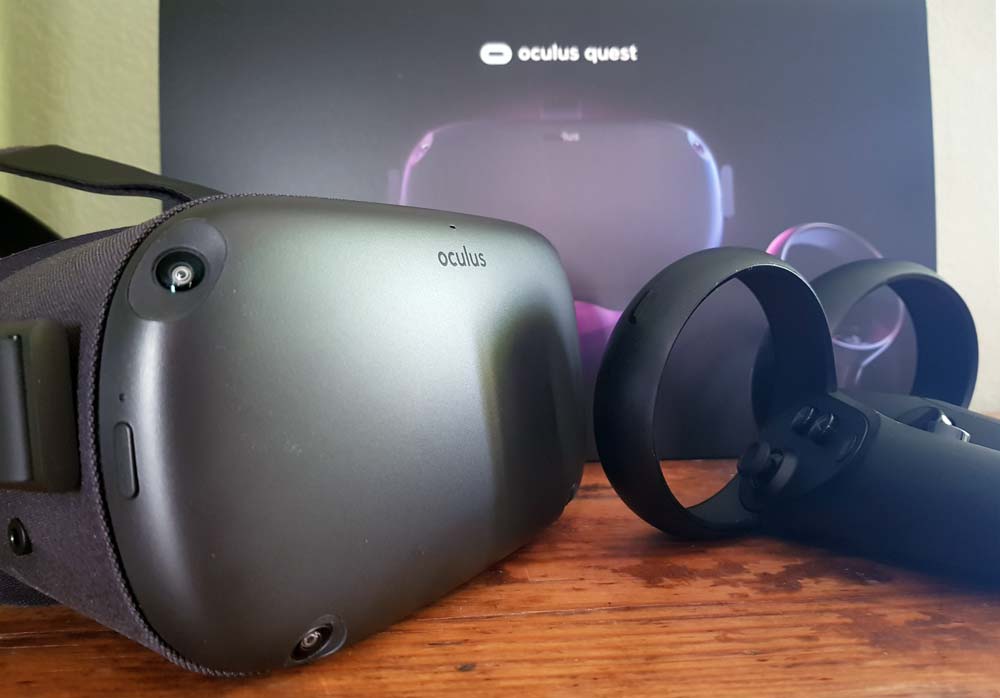 Currently, Facebook is releasing a firmware update 13.0 for Oculus Quest. It fixes bugs, brings improved social function and allows you to automatically switch between optical hand tracking and Oculus Touch.
Until now you had to decide whether to use the controller or optical hand tracking. With the new option in the menu of the experiments is now possible both automatically.
If you remove your controller, activate the VR glasses optical hand tracking. If you take a Oculus Touch back in your hands, the device is controlled by the controller.
In the 13.0 update also improved stability of the hand tracking, and now, in the manual there is another step that explains how to scroll with your hands.
Oculus Events now in the style of Facebook
Facebook has also improved the performance and stability of the Oculus Link. In addition, you can now start connecting Oculus Link from the system menu Oculus Quest.
Security system Guardian can now be configured via the UI in Rift Dash. Were also fixed several bugs encountered when using the Oculus Link.
The function of inviting friends to Events Oculus has been expanded and improved. If you open the event Oculus, now you can directly invite friends to join and they can invite friends. In addition, you can now see who is on the guest list and is interested in the event, similar to the control events in Facebook.
If you do not want to appear in any of the lists, you can activate the corresponding option in the settings of data protection.
Enhanced system applications
User profiles now show which applications, achievements and friends you have. Thanks to a new app called "Scoreboards", your own achievements and high-score leaderboards to compare with friends.
Storage Manager has been updated and allows users to Quest to better understand what applications the amount of space occupied on the device.
The search function is now a new look and has also been revised. This improvement and application "Scoreboards" initially will only be available to a larger number of users, so some users Quest will not be able to access it from the start.
If the Quest is started from sleep mode, sometimes it may happen that the tracking system will issue an error message. Facebook has corrected this and other errors.
A full overview of the updates can be viewed here.
Source