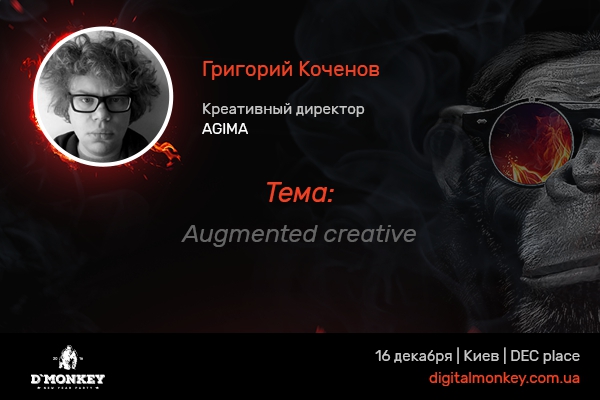 Grigory Kochenov, creative Director of interactive Agency AGIMA, will take part in the conference Digital Monkey!
AGIMA is a company that specializiruetsya on adaptive web design, that is, customize the content to fit any device, so the user can get information in a convenient form by going to the Internet via a laptop, tablet or phone. Working with "1C-Bitrix", UMI.CMS and Google Analytics.
In his presentation, Gregory will talk about the stages of development of adaptive web design, in particular working with micromoments. To people often used the services offered by your company, you need to put yourself in his place, trying to understand what he may need at a particular moment, what he fears and what hopes. Only with this knowledge, you can move on to content creation.
On real case studies Gregory will explain how to make the user came back to the app again and again. He will touch on such interesting topics as new media, display empathy, mobile routine, artificial intelligence, and generation of ideas.
Learn how to earn more by optimizing the application, December 16 on Digital Monkey!