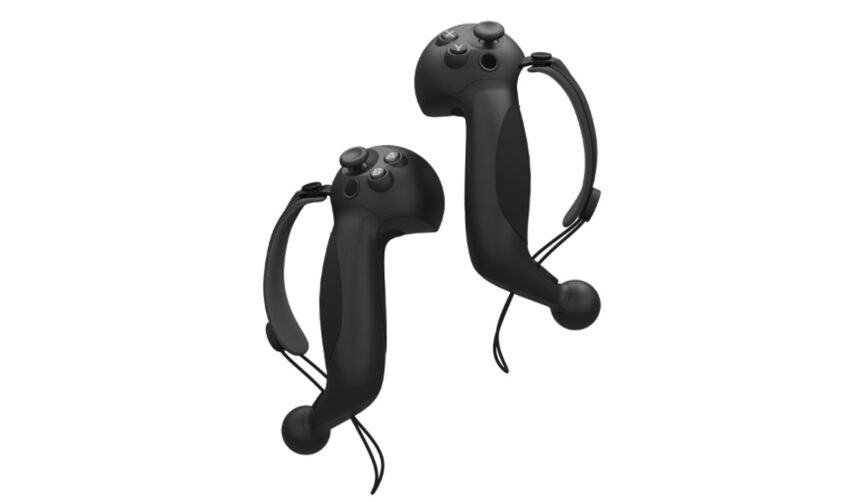 In October 2020, Megadodo Simulation startup Decagear presented itself to the public for the first time: with Decagear VR glasses, the company wants to supply high-end VR equipment for just $ 450. The Megadodo store is located in Bangkok.
The most important features of Decagear include two LCD displays with a resolution of 2160 x 2160 pixels per eye and a frequency of 90 Hz, built-in room tracking, face recognition to improve social virtual reality and a Decamove hip tracker. The latter is already available for purchase separately or as Decamove smartphone software.
Decagear VR: new controller design revealed
Now Megadodo is showing a redesigned controller design for Decagear. The new VR controllers dispense with the attractive tracking rings of the previous design, as everyone knows them from Oculus Touch. Instead, a small ball on the end of the controller is used for tracking. The menu button and analog joystick have also been updated compared to the first model of the controller.
DecaGear Controllers — With the new menu button, you can say goodbye to typing long emails and passwords in VR. More details soon #easyaccess #decaleak #decagear #decasoon pic.twitter.com/mdsAfgBDem

— DecaGear (@DecaGear) September 24, 2021
In addition to the tracking change, the controller design now generally looks more subtle and seems to be more based on Valve Index controllers than on Oculus Touch. The controllers also have typical Index wrist straps, with which they are attached to the back of the hand for greater comfort and better interaction with virtual reality.
What can Decagear controllers do?
For the old design of the controller, the company announced accurate tracking of five fingers using 96 built-in sensors, the ability to charge via USB-C and a working time of up to seven hours. It is not yet known whether the functions will change with the new design. Megadodo wants to reveal more details about the revised controller design soon.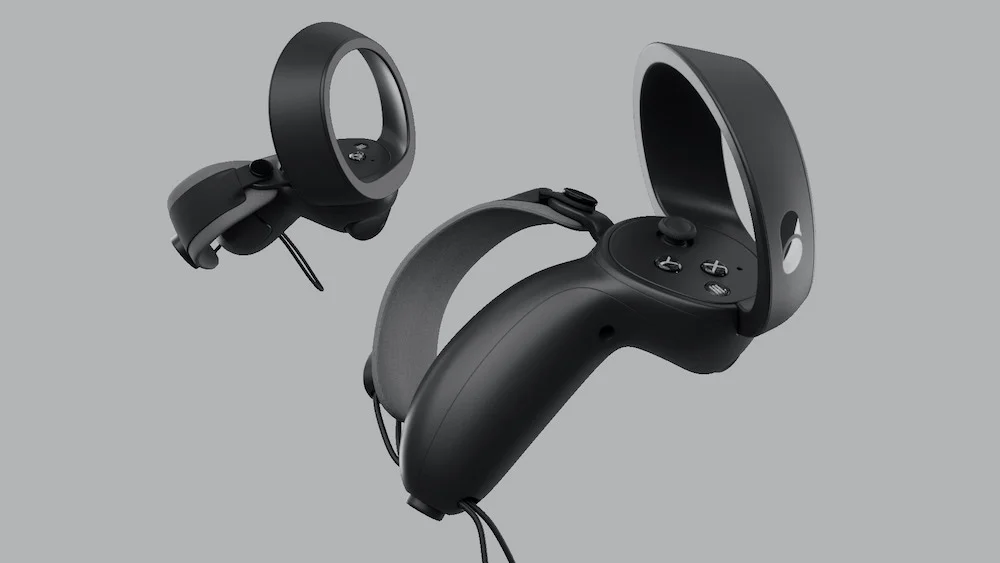 The first controller design was visually a mixture of Oculus Touch and Valve index controllers, the new version seems to be even more focused on index controllers. | Image: Megadodo
According to the website, the release of Decagear is still scheduled for the fourth quarter of 2021. Information about Decagear is collected in our article.