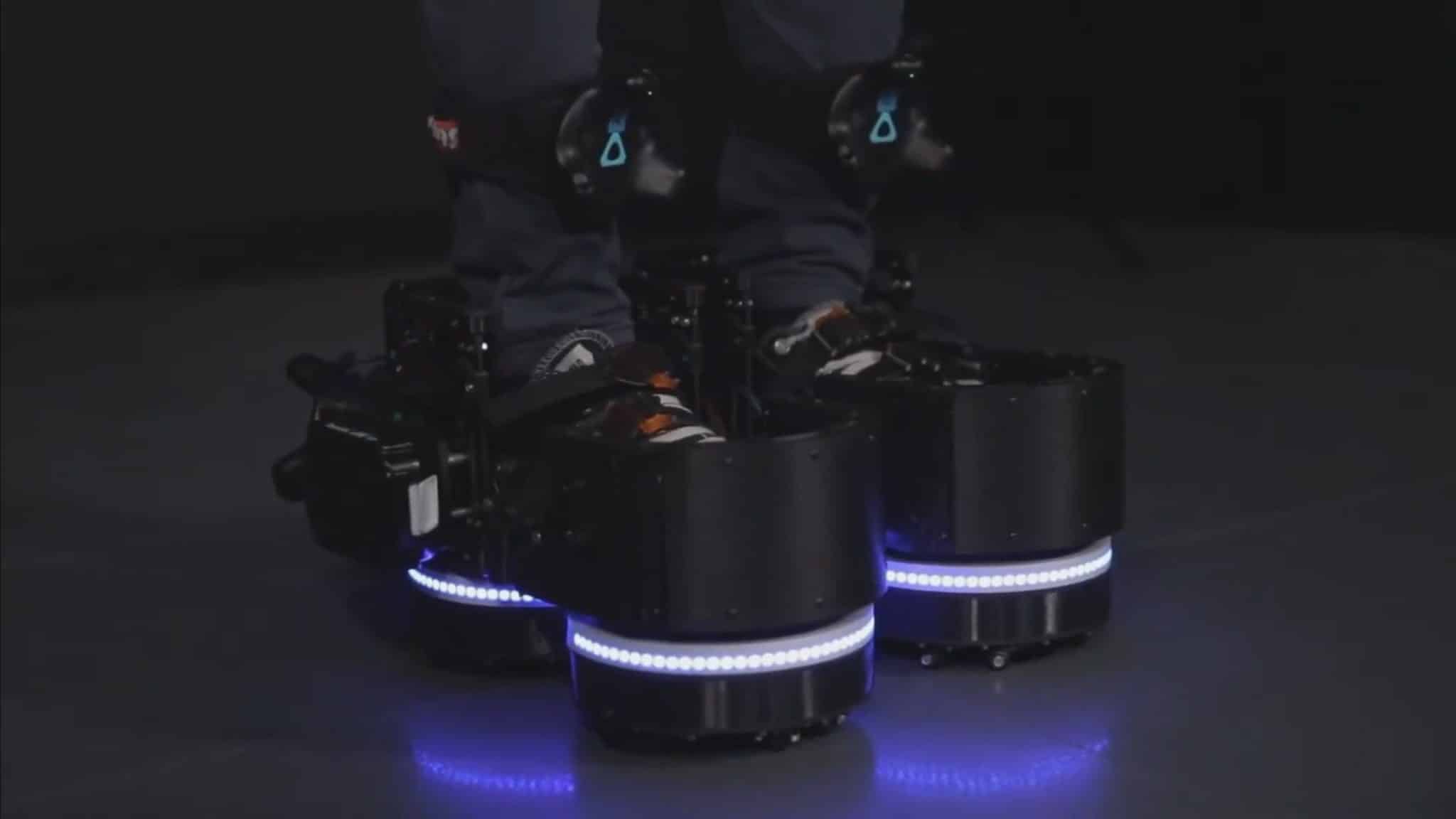 The company Ekto VR from Pittsburgh believes that could just solve the problem of movement in virtual reality.
This month, the company introduced its first product — Ekto One. This is a pair of robotic shoes that, according to the company, is able to keep you in one place while you go along.
Shoes Ekto One VR in action
Shoes made of carbon fiber, according to Ekto, it's light, and motion tracking in virtual reality used HTC Vive Tracker. At the bottom of the device there are two rotating plates that can be rotated in the direction in which there is a user. When he put his foot on the ground, a set of wheels pulls it back while he goes ahead, presumably creating a sense walk , but holds user in one place. When it is in place, make use of the brakes to avoid slipping, as on ice skates.
At a preliminary briefing earlier this month, the General Director Ekto brad Factor assured that the system has undergone rigorous testing for safety. He also does not yet support the launch, which is not surprising given the potential risks, although future iterations will be.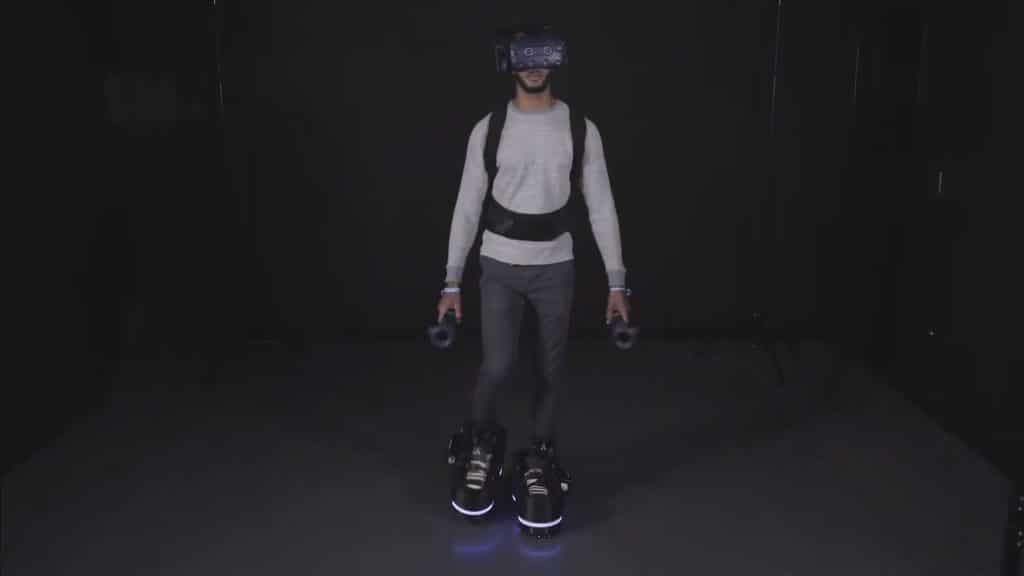 It definitely looks intriguing, and Ekto One can be a potential means of enabling to make the movement in virtual reality is much more exciting than it is now. Ekto One but in its current form is only for corporate markets and definitely look now too large, complex and expensive for use by consumers. Factor notes that the current model available for corporate decisions, but declares that Ekto VR is interested in the implementation for consumer applications, hoping to achieve this in the next couple of years.
Source