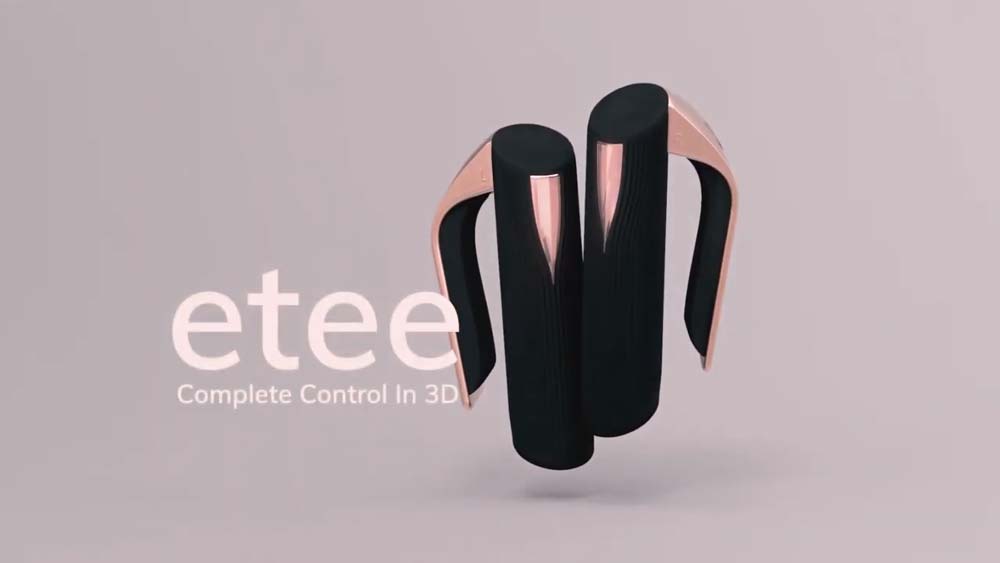 Controller tracking fingers Etee designed for gamers, the pilots of drones and especially user VR and AR.
According to the manufacturer from London TG0, which specializiruetsya on the input devices, Etee reads the movements of all five fingers and offers control gestures and movements. Patented sensitive to touch and pressure surface of the controller with proximity sensors.
The touch area is completely replaces the conventional buttons, which should provide intuitive input that facilitates novice users getting started in the worlds of XR. Actions can be assigned to individual pressure points on the controller.
As in the case of VR-controller Valve Index Etee can be pulled by the hand, and therefore didn't need to keep. Despite the controller, the user can still open the hand to grab objects and hold them — real and virtual. In the version of SteamVR, the controllers connected to two trackers Vive. Possible mounts for the Oculus controllers.
The manufacturer promises a very easy and compact equipment which is protected against sweat and are therefore also suitable for fitness. The battery should last about four to five hours of active use and from 14 to 16 hours in standby mode.
Intuitive universal input device with focusing XR
The manufacturer sees a lot of application scenarios in addition to enter in the AR and VR applications: gamers play their traditional games with Etee, the pilots fly their drones, or a company integrate the device into production processes. With an intuitive input without buttons the controllers should especially be suitable for teaching virtual reality in companies.
TG0 plans to Finance the project through the launch of the campaign which will start soon. For developers TG0 provides programming interfaces, among other things, for Unity, C ++ and Python.
The Kickstarter campaign
TG0 launched a campaign Etee Kickstarter, hoping to raise 45 900 pounds (~$56,000) for your development kit virtual controller. Development kit Etee comes in two versions: one with 3DOF-tracking, starting with 200 pounds (~ 265 USD) per pair, and the other with 6DOF Tracking SteamVR, starting with 240 pounds (~ 315 USD) per pair. Available a number of higher levels with more unique rewards, including a version with advanced haptic devices and the other with cool transparent shell.
Additional information is available at the web site of the Etee.
Source