Alibaba reported revenue growth of the business of electronic Commerce 34% and a cloud business by 59%, exceeding the growth rate of the cloud business, Amazon and Microsoft. Alibaba has high hopes for the coming quarter and the sale on November 11.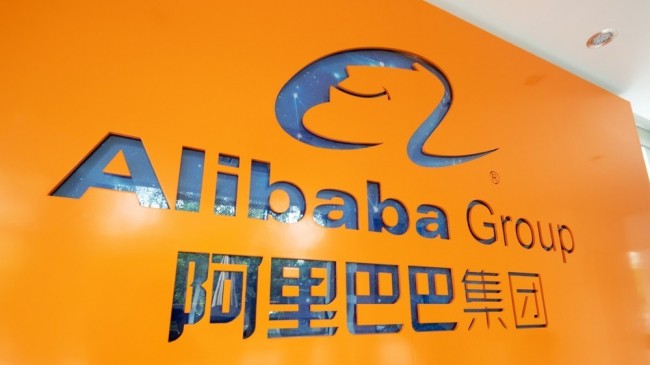 Shares of Alibaba (BABA), an increase of 35.7% since the beginning of the year, but decreased by nearly 8% this week, rose 5.3% during trading on Friday (at the time of writing), once China's largest public company reported the results of the second quarter of fiscal 2021, which ended in September.
Quarterly report Alibaba was preceded by the news of the suspension of IPO financial technology company Ant Group, which was to become the largest IPO in history, while Alibaba owns approximately 33% of the shares in Ant Group. Over the last quarter, Alibaba received from Ant nearly 4.7 billion yuan profits, accounting for a significant portion of its total profits.
The results of the 2nd quarter of Alibaba
The company reported earnings per share of $4,83, above analysts ' forecast of $2,08, but the overall quarterly profit fell compared to last year's value.
Total revenue for the quarter increased by 30% (compared value) to $22,83 billion, but was below the forecast of $23,19 billion.
Revenues from core business of electronic Commerce jumped by 34% to $18.9 bln, but was slightly below the expectations of analysts. Revenues from cloud computing Alibaba Cloud increased by 59% to $2.4 billion and exceeded expectations.
According to Synergy Research Group, Alibaba Cloud is the fourth largest provider of public cloud computing in the world, after Amazon Web Services (AMZN), Microsoft Azure (MSFT) and Google Cloud (GOOG, GOOGL). However, Alibaba's cloud business is growing faster than 29% growth in revenue for Amazon Web services, or 48% growth of Microsoft Azure in the same quarter ended in September.
"The strong performance of our core e-Commerce and the steady growth of Alibaba Cloud are direct results of our commitment to creating value for customers," said Alibaba CEO Daniel Zhang. "We remain focused on our three long-term engines of growth – domestic consumption, cloud computing and data analysis, as well as globalization – in order to efficiently use the opportunities related to ongoing changes in consumer demand and an acceleration of the digitalization of business in our digital economy."
Alibaba owns a business of digital media (a division of "Digital media and entertainment segment"), the proceeds of which surpassed analysts ' expectations in the second quarter, as revenue under the title "Innovation initiative".
A division of digital media includes streaming video platform Youku Alibaba, as well as the streaming service Xiami music. Alibaba also has a licensing agreement with a division of Walt Disney (DIS) Buena Vista International, which gives it access to a large amount of content Disney.
The company's management also noted the growth of the business food delivery Ele.me that Alibaba joined with his lifestyle app Koubei to better compete with the food delivery service Meituan, which is owned by Tencent (TCEHY).
On Thursday, Alibaba said it teamed up with Richemont to jointly invest $1.1 billion in a network of shops of luxury items Farfetch Ltd., to meet the growing demand for high-end foreign goods among the middle class of China.
Guide Alibaba also expects high growth from its core business of electronic Commerce in the current quarter. The largest annual sale of 11 November should benefit from growth in the volume of sales in the future quarters. Sale 24 hour event last year totaled $38,4 billion, which is 26% more than the same event last year.