Why everyone should learn programming Further education as a coder or software developer
IT specialists and especially software developers are in demand – a great opportunity for potential candidates. With programming skills, you have many new professional and career opportunities; this does not even require a computer science degree.
Companies on the topic

With various learning programs such as the CO.LAB project, Red Hat is already trying to get children and young people excited about programming.

Programming is one of the most popular options for personal training, especially among young people.
(Image: Red Hat)
Due to the increasing digitization in companies, mastering one or more programming languages is becoming an increasingly important skill. And this is true not only in the IT industry. In the service sector, in finance, in the automotive industry, in mechanical engineering, in logistics and in numerous other industries, there is a desperate search for employees who can demonstrate programming skills.
Pandemic used for digital education
Anyone who deals with the topic of "learning to program" can advance their own career in a short time and thus open the doors for a new professional start. In December 2020, Red Hat, along with YouGov and Kantar Sifo market researchers, surveyed more than 30,000 people across Europe to learn how they spent the extra free time they gained from the lockdown restrictions.
The focus was on the question of whether people used the ten months for their digital further education. The result was surprising: in order to qualify for a new job, most of the respondents (one in 20) chose computer programming or software development as a new qualification.
The interest of Generation Z was even greater: more than one in ten respondents aged 18 to 24 invested their free time in computer programming. Equally interesting is the fact that the majority has no technical background. For example, 79 percent of new coders have not previously worked in the technology environment, and a good seven out of ten do not have a MINT degree.
"Learning by doing" is the key to success
As the study shows, computer programming and software development are considered important skills to find a new job or make a career. But it's a skill that goes beyond that: 52 percent of those who have learned to program have seen it as a pure hobby.
Contrary to what some might assume, open source communities and projects are not only relevant to developers. They involve people from all walks of life, including authors, artists and designers. For example, there are numerous open source projects for the 18 percent of respondents who have acquired new artistic and craft skills. This ranges from the platform FreeSewing for tailor-made sewing patterns to software for art, 3D printing, photography or music to Ink/Stitch, an open source extension for Inkscape around the topic of machine embroidery.
In order to learn programming, different possibilities are available. The currently best-known variants for further training as a coder or software developer are certainly online courses and tutorials. Red Hat, for example, offers numerous free training courses and has partnered with organizations like EdX to virtually help students self-study.
At the same time, open source communities like the Fedora project are a useful resource for people who are just starting programming: they can learn from the others who share their knowledge and experience.
Digital natives lack technical know-how
Even young children are fascinated by computer games and the supposedly endless expanses of the Internet. However, the competence of digital natives is usually limited to pure use: Children and young people know how to deal with application programs and smartphone apps, but not how to create them and how they work technically.
Programs specially developed for children already offer elementary school students the opportunity to get to know the principles of software development in a playful way and to try their hand at the first programs. With the CO.LAB project, Red Hat is trying to introduce 11 – to 13-year-old girls to the principles of open source and thus to a world of technology and collaboration that they might not otherwise have considered. The students learn how to solve problems and develop new ideas together to create something unique.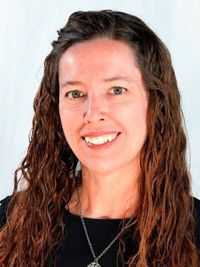 Ruth Suehle (Image: Red Hat)
Learning to program does not require a computer science degree. On the contrary, many Red Hat employees taught themselves how to develop, and then decided to change careers. Hardly any group is currently courted by companies as strongly as graduates who know how to deal with new and complex technologies. Anyone who can program understands the language of the future.
* Ruth Suehle is Director, Community Outreach, in the Open Source Program Office at Red Hat.
(ID: 47502428)