One of the biggest annoyances of mobile applications is advertising. And not because of the ads themselves, but the fact that they are extremely intrusive. Fortunately, Google is makingno changes in the Google Play that prohibits developers from using these ads in such an annoying way.
Through an update on the developer blog, Google reported on several changes to its Google Play store policies, which are aimed at improving the user experience. One of the most important changes has to do with ads, as many types of annoying ads were banned. For example, developers can no longer use ads that interrupt a game's gameplay, ads that appear before a game loads, or full-screen ads that last longer than 15 seconds and can't be closed.
Example of an ad that cannot be closed after 15 seconds
On the other hand, the developers may not try to impersonate another person, company or entity to confuse the user, through their logo or their information. If any of this information is intentionally confusing, the app may be removed.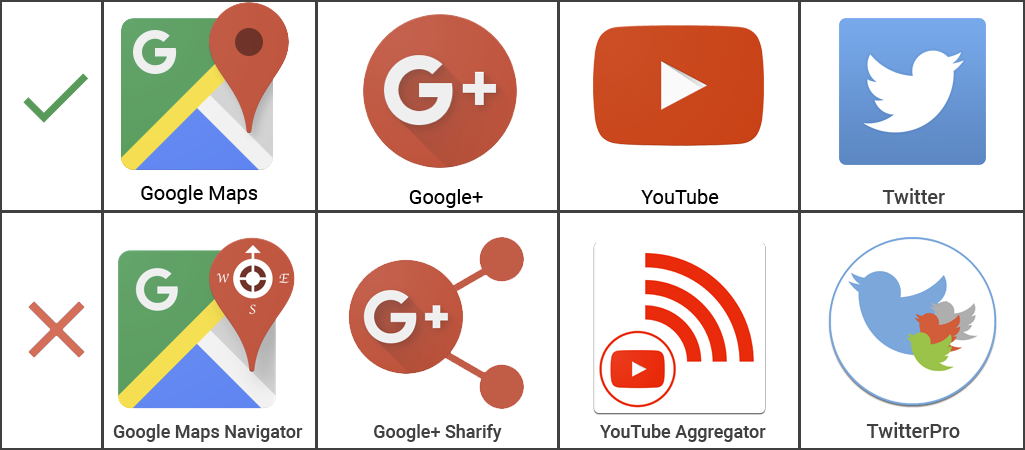 Example of apps that are trying to impersonate others
Finally, Google will also ban apps that contain "misleading health claims that contradict the existing medical consensus or that may cause harm to users." For example, apps that mention false information about vaccines or that invite people to get treatments harmful to the body or mind, such as conversion therapy.
With these changes, Google is making it more difficult for all those developers who want to take advantage of users to deceive them, pejudicarlos or use them. All developers will have a grace period of 30 days, from July 27, to make changes to their apps, if they violate some of these policies. If you are interested, you can read all the new guidelines here.