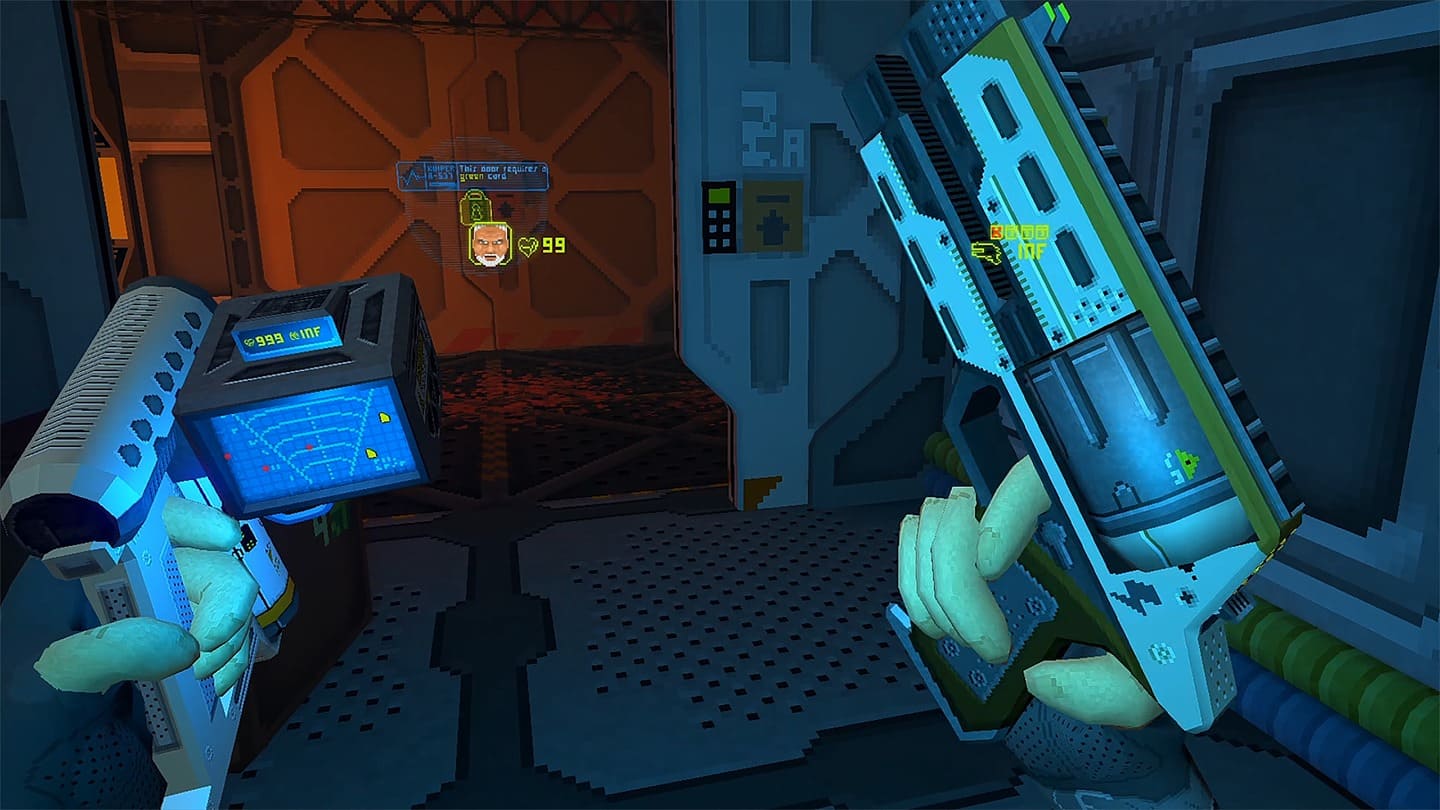 A great first person shooter in the style of the 90 Theta Legion VR is now available for Oculus Rift and Rift S.
Shooter with love inspired by the FPS games of the 90-ies, such as Doom or Quake, which is noticeable throughout the design. It combines a 3D environment and 2D sprites, which is a great reference to that classic era of PC shooter.
In fact, the game is an updated version of the Theta Legion Go, the release of which was held in December last year on the Oculus platform Go. Developers, Garage Collective, call this new version of the shooter "larger, faster and more steep upgrade" the original version of Go, which was free.
According to the description of the Oculus store the game can be played sitting or setting the scale of the room.
You will play as a member of the "Cosmic foreign Legion" investigating a conspiracy to "destroy humanity." The game is divided into several missions, and, according to the developers, to be challenging. "Get ready to die — a lot — until you become good enough to reach the heart of the Corporation and end their evil plans…"
The Theta Legion VR is now available in the Oculus store for the Rift and S Rift for $ 9.99
Source