Today is May 4th, so you probably already know that it's Star Wars Day. It was obvious that Google couldn't pass up this opportunity, so it added a fun Grogu easter egg to its search page.
This Thursday you can search for "Grogu" or "Baby Yoda" on Google to see how the adorable baby of the Yoda race, one of the protagonists of The Mandalorian, the hit Disney Plus Star Wars series, appears. Then, you just have to click on the little monkey to start using Force to destroy your Internet page, throwing out all the search results.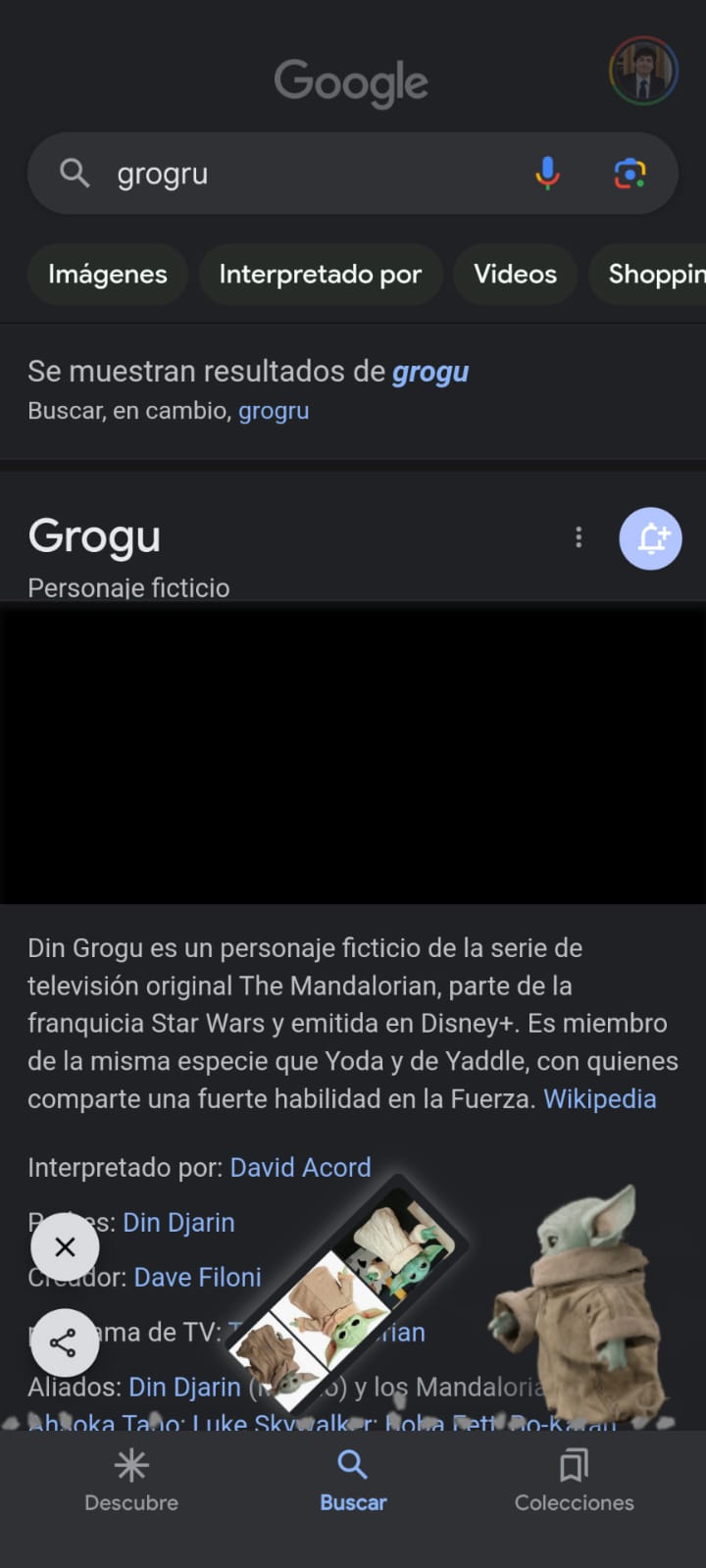 While Disney didn't pay Google to add the Easter egg, the companies did work hand-in-hand to ensure everything looked and worked properly.
"Grogu is a very funny character and has built up a huge following," Lucas Bullen, Google's lead engineer on the project, told Variety in an interview. "We wanted to acknowledge that and allow fans to interact with Grogu while he practices his Strength skills on the search page. We always enjoy adding these kinds of experiences for fans to stumble upon while using Google Search and, as a Star Wars fan, working on this Easter Egg was a real pleasure."
The most interesting thing is that you can take advantage of easter egg regardless of whether you are using Google from web or from mobile. We don't know how long it will last, so if you want to have a laugh we suggest you take a look at it as soon as possible.
What do you think about this news? Leave us your comments!