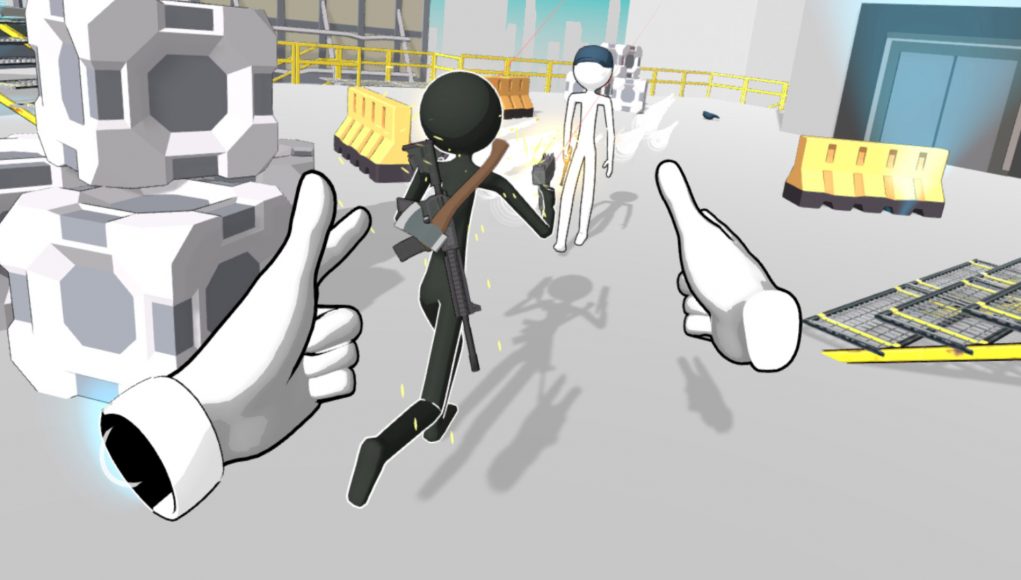 Holonautic announced that their debut title Holoception will be released in early access on October 24 for the Oculus Rift, HTC Vive and Valve Index.
Holoception is a action game, physics-based animation, which allows you to perform various motion data using a variety of different weapons and gadgets. The battle looks amazing, but judging by the trailers, it also has a humorous tone.
It is important to note that it also introduces some innovative versions of the game, the game uses perspective as first-person and third-person (the developer calls it an "incarnational system"). Unlike most of virtual games that focus on first person, Holoception allows you to control the figure from a third party that accurately reflects movement of the head and hands in miniature.
According to the website Holoception, the advantage of this mechanism is that you can carry out a full and intensive movements such as jumping, running and climbing — with a much lower probability of sickness than in the gameplay from the first person.
In addition, only one trailer there is a really huge number of different tools, mechanisms, and sequences of actions. In this case, the Holonautic channel on YouTube also has a number of content in which focuses on different mechanics and gadgets, demonstrating how each of them.
One of the coolest gadgets — HoloGloves, which pretty much gives you the power of Star wars. You can lift, push and pull objects, including enemies, in the air. Gameplay in General looks like it will be a combination of physics-based combat, puzzles, and some of the gameplay with a sandbox, with a small amount of Comedy.
Source