When it comes to entertainment based on location (LBE) for the arcades virtual reality, operators can use quite a lot of opportunities: from large rooms or a standard room scale to the more compact sentences such as Virtuix VR Arena or Birdly, which are well suited to set them in a small vr club.
Hologate is one of those companies that specialize in this area, and for exhibition IAAPA Expo Europe presents its latest product, Hologate Blitz.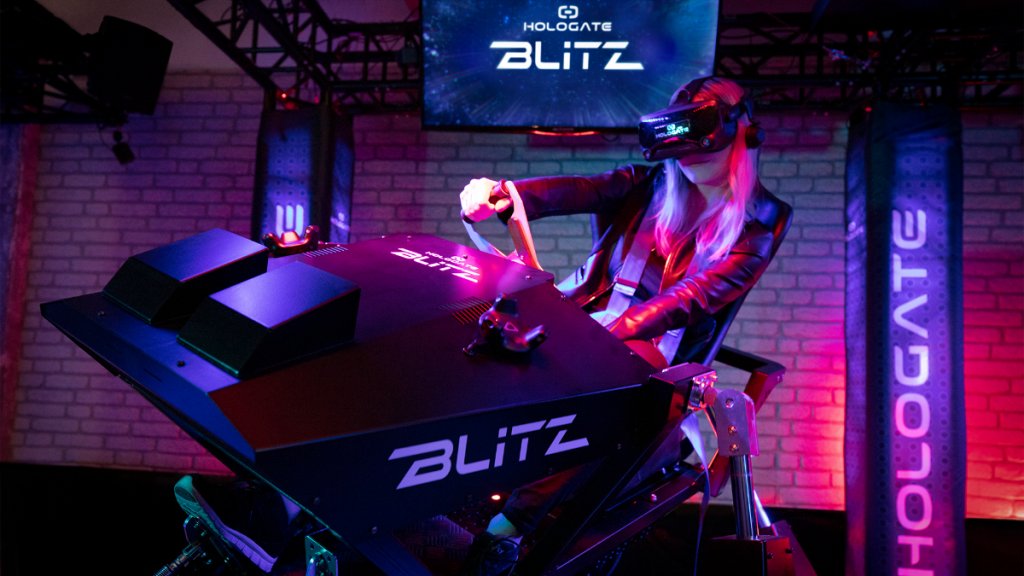 Hologate Blitz is a movement simulator, designed primarily for the flying and racing video games. The platform focuses on multiplayer supports 2-8 players, whether it's a flying fire-breathing dragons, participating in space battles or fighting with opponents in the futuristic racing.
Using the wheel, which can be switched with 1-axis 2-axis control, and a pneumatic system that can move almost a full meter in height and tilt by ± 30 ° in all directions, Hologate Blitz aims to offer a full immersion, at the same time minimizing motion sickness.
At the exhibition IAAPA Expo Europe in Paris, France, 17-19 September 2019, Hologate divulge how much it will cost Hologeta Blitz which hardware configurations are available or what kind of video games will be compatible. Conventional systems Hologate, as a rule, use HTC Vive Pro, but is now supported, and Valve Index.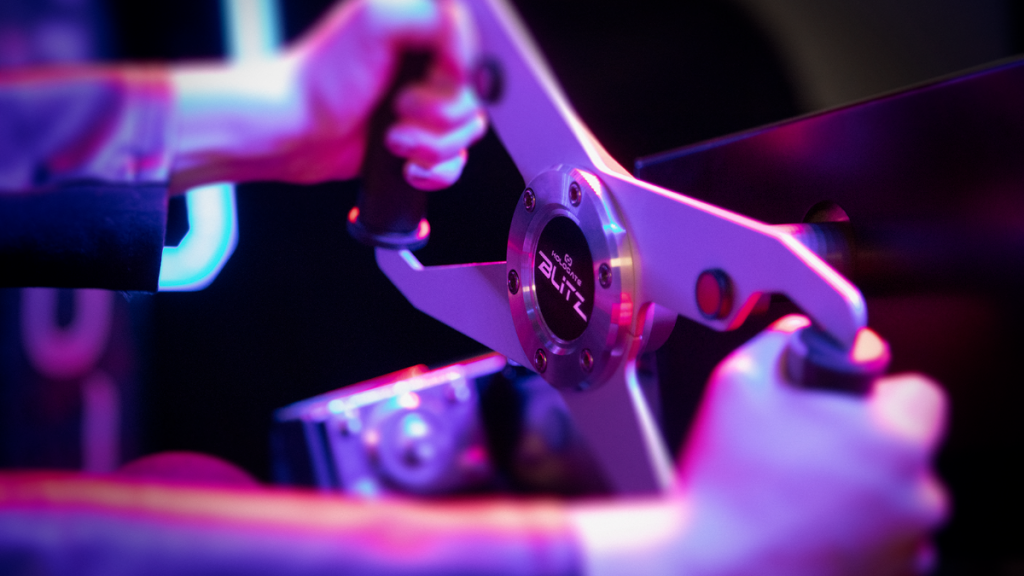 Better known for its arcade VR systems used worldwide in 25 countries on 256 locations, Hologate recently visited Gamescom 2019 last month, where he announced The Angry Birds Movie 2 Attack Prank VR.
Source