There is no date that does not arrive and no deadline that is not met. After a long wait, iOS 17 is finally available, which means that users can now download the update on their iPhone and take advantage of all the new features. But if you still have doubts about the process, the new features or the compatible devices, here we leave the information.
How to download iOS 17 on iPhone?
Downloading iOS 17 is incredibly simple. All you need to do is go to Settings > General > Software Update. There, the message of the availability of the new operating system will appear. Just click install now, wait for the download, reboot your phone and you're done! Enjoy all the new functions.
Devices compatible with iOS 17
Apple has kept its promise to offer support for iPhones for several years and iOS 17 is no exception. That's why phones from up to 2018 still support the update. This is the complete list:
* iPhone SE (°. and 3rd. generation)

* iPhone XR, XS and XS Max

* iPhone 11, 11 Pro and 11 Pro Max

* iPhone 12, 12 mini, 12 Pro and 12 Pro Max

* iPhone 13, 13 mini, 13 Pro and 13 Pro Max

* iPhone 14, 14 Plus, 14 Pro and 14 Pro Max

* iPhone 15, 15 Plus, 15 Pro and 15 Pro Max
Devices that are no longer compatible with iOS 17
Unfortunately, giving way to new technologies also means leaving some equipment behind. That's why the following models, and any others that have come out before, are left out of the game.
* iPhone X

* iPhone 8

* iPhone SE (1st. generation)

• and previous
What new features does iOS 17 have?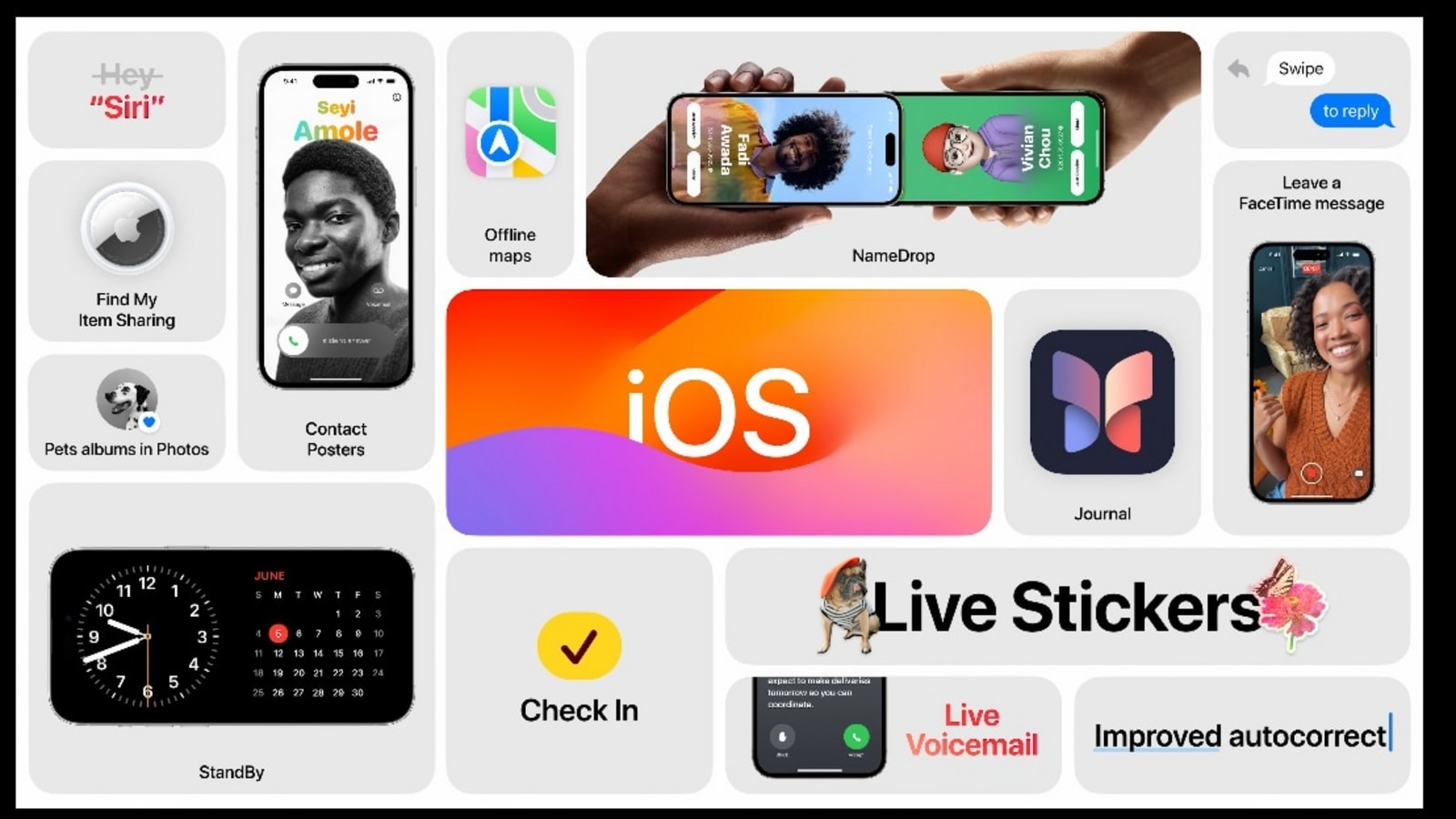 As every year, the new iOS update arrives with a lot of new features and functions. In this case, for example, you will find a new Diary app to organize your notes and photographs; invoking Siri is now easier; a new StandBy mode is coming to use your iPhone as a night watch; and contact cards can now be personalized and shared by bringing 2 iPhones closer. If you are interested, you can read everything new that arrives in our special article.
What do you think about this news? Leave us your comments!