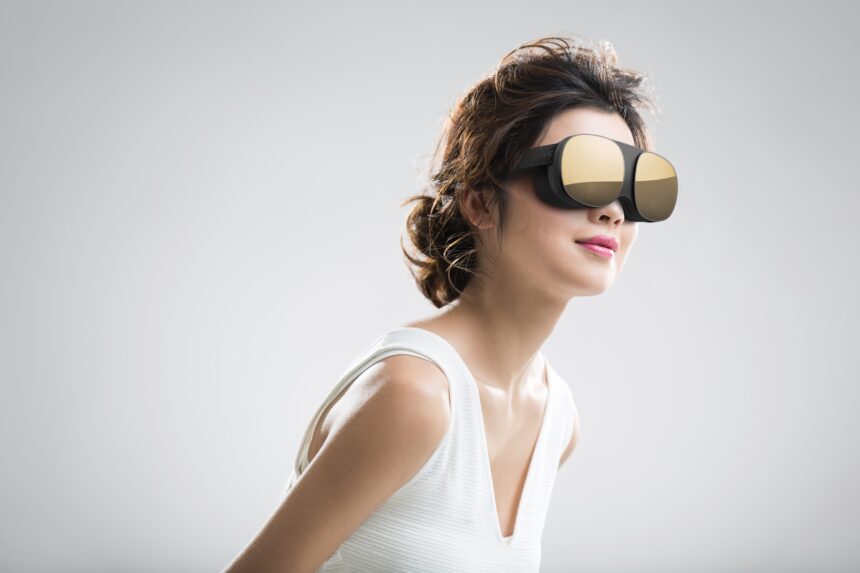 HTC has introduced Vive Flow: compact and especially lightweight virtual reality glasses optimized for convenient use and wellness applications.
HTC is deciding on something new with Vive Flow: VR glasses are more convenient and are again aimed at end users, not companies.
Limiting application scenarios such as relaxation, video streaming, and casual games is also new. Therefore, there are no controllers included with the device. Instead, VR glasses work with a smartphone.
What technologies and properties does Vive Flow offer?
HTC states the following specifications:
Two 2.1-inch LCD displays have a resolution of 1600 by 1600 pixels per eye, a refresh rate of 75 Hz and a field of view of 100 degrees.
Thanks to two built-in diopter adjustment rollers, users can manually adjust the image according to their visual needs (up to -6.0D).
A slightly older processor is usedSnapdragon XR1 . In addition, 4 gigabytes of RAM and 64 gigabytes of its own memory are installed. There is no SD card slot for extra storage space. An active cooling system removes warm air from the face.
Vive Flow supports tracking with 6 degrees of freedom using two built-in cameras. This means that spatial movements are recorded and transmitted to virtual reality.
Black and white video review is also supported. You can't draw the usage area. VR glasses automatically create a digital protective cage at a distance of two or three meters from you.
An Android smartphone connected via Bluetooth serves as a controller; alternatively, the menu can also be controlled using the gaze cursor. Hand tracking is not supported, but, according to HTC, it may appear.
The shackles are equipped with speakers for 3D sound. If desired, you can also connect Vive Flow to external headphones via Bluetooth.
Weighing 189 grams, the device is surprisingly light for virtual reality glasses. The 1.2 meter long cable weighs another 50 grams.
Thanks to the design of the shackles, VR glasses can be folded and easily taken with you anywhere. The faceplate can be replaced quickly and easily thanks to magnetic connections.
A suitable case is available separately and will cost about $ 50, pre-customers will receive it for free.
Which apps and apps offer VR glasses?
Vive Flow can, on the one hand, display smartphone content on a digital screen, for example, for video streaming, and on the other hand, it can launch its own VR applications from the Viveport store.
At the moment HTC has announced the following applications:
Meditation 2.0 with apps like TRIPP or an exciting ride on Route 66 with MyndVR's Original Series: A Road to Remember
TV programs or movies on your personal virtual reality screen the size of a movie theater
Train your mind with different apps
Collaborate and meet with colleagues and friends with VIVE Sync.
At the time of launch, the Viveport store will offer from 50 to 100 virtual reality applications. By the end of the year there should be 150 of them.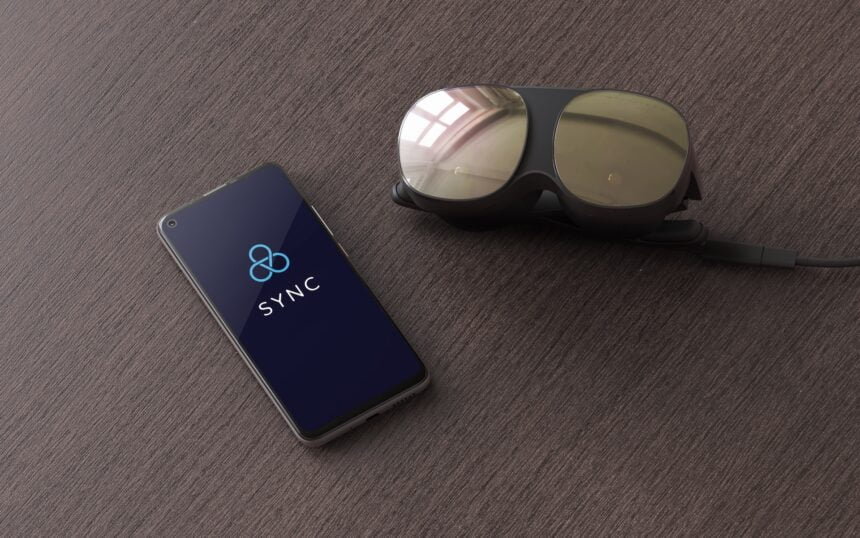 After launching Vive Flow, HTC wants to introduce a special Viveport subscription. The subscription costs $5.99 per month and offers unlimited access to a wide range of immersive wellness apps, brain training, productivity, casual games and exclusive content such as a lo-fi room decorated in the form of a cozy cafe.
Do VR glasses work independently, that is, without an external power source?
No. The Vive Flow has a small battery built in, but it lasts only five minutes and is used to replace the power source. It can be an Android smartphone (see the compatibility list) or an external battery. The devices are connected using a cable with a USB-C port output from the right shackle.
HTC will separately offer its own 10,000 mAh VIVE power supply for ultra-long operation. It should last from four to five hours and will cost about $80.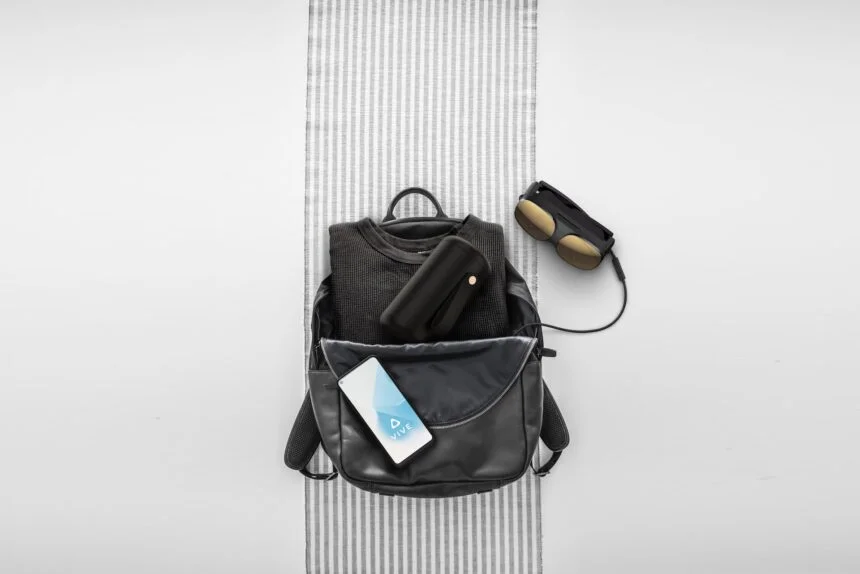 Which smartphones is Vive Flow compatible with?
Currently, Vive Flow is only compatible with Android devices. HTC is still working on iOS support. It is unknown when this will happen.
For Android smartphone users, HTC offers to check compatibility on the official website (scroll almost to the end and enter your smartphone in the search box!).
Can I adjust the optics according to the interpupillary distance?
No, Vive Flow does not support IPD configuration on the hardware side. Therefore, people with a very small or very large interpupillary distance should first try out VR glasses.
When and where can I buy Vive Flow?
Vive Flow can now be pre-ordered on the official website .
Everyone who has placed a pre-order will receive an official Vive Flow case, as well as a gift package with seven additional applications. HTC has not yet revealed what kind of content it is.
Free sale through retailers will begin in November 2021.
Opinions of testers
UploadVR: A great pocket cinema
David Heaney writes that Vive Flow is the lightest and most comfortable virtual reality glasses he has ever worn. "It feels like I can wear them all day," Heaney writes. They can be worn as regular sunglasses. The problem with the missing head mount is that you need to press the device to your face.
The visual quality is comparable to Oculus Quest 2, but the field of view is a little narrower.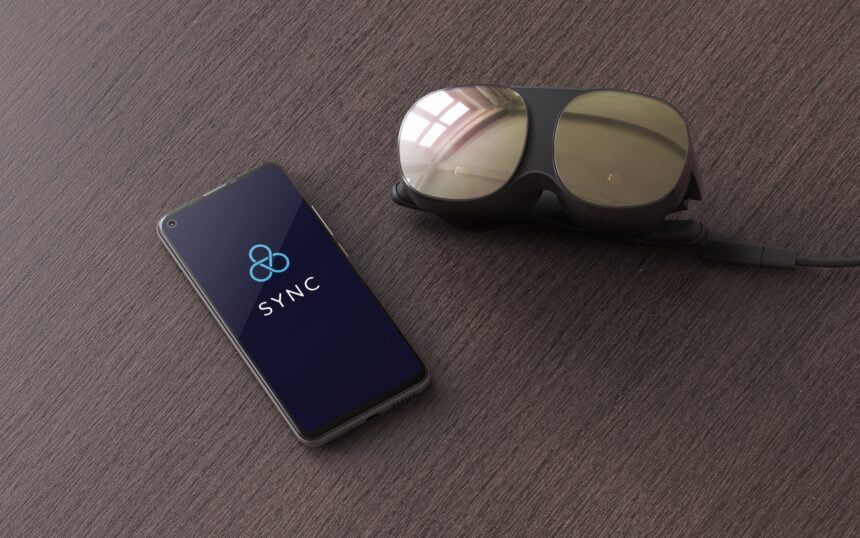 Streaming content from a smartphone is the best feature and performs flawlessly. Heaney also praises the sound quality.
Native VR apps that run at less than 75 frames per second are less impressive. Maybe this will change before the launch. In any case, the device is not suitable for virtual reality games and therefore cannot compete with Oculus Quest 2.
On the other hand, the Vive Flow is superior to the pocket cinema, as it eliminates the two biggest drawbacks of the Oculus Go: it is lightweight and quite convenient and offers tracking with 6 degrees of freedom.
CNET: "Incredibly cool ideas"
Scott Stein praises the compact form factor. "You wear them like any other glasses, without an elastic band or a strange headdress," Stein writes.
One of the best features is the ability to adjust the diopters, as you can easily transfer VR glasses to people with different vision. Stein was disappointed that the device did not offer IPD settings.
Light weight and compact size can mean that people wear VR glasses for longer. However, the controls are too inconvenient for beginners in virtual reality. Stein believes that a separate controller would be better than controlling from a smartphone.
In the preview version, HTC Vive Flow offers "a number of incredibly cool ideas," but still requires a mature interface. Hopefully this will change before the launch.
Techcrunch: "Small VR glasses, big compromises"
Lukas Matni is impressed by how compact, innovative and well-designed the hardware looks. He praises the double hinge system of the arms and how stable they hold the virtual reality glasses on his head.
However, the device has serious drawbacks. On the one hand, it depends on an external power source, and on the other hand, the processor is not powerful enough to display VR content comparable to that in Oculus Quest 2. In addition, VR glasses do not have a special controller, and a smartphone app is required to control them.
Matni doesn't understand who the VR glasses are for. "I doubt the VR meditation market is big enough for a $500 device," Matney writes. It's a pity that the Vive Flow application scenarios are so limited that many consumers are looking for an alternative to Oculus Quest 2.
The Verge: HTC is looking for a new market
For Adi Robertson, Vive Flow is a compromise in performance in favor of accessibility.
Although VR glasses support spatial tracking, this is not used in the application catalog. VR glasses that sit loosely on the nose are not designed for much movement anyway: during a short test, the device kept slipping off the nose, which made the upper half of the field of view blurry. "I had to be careful when I turned my head, and the feeling of balance of virtual reality glasses was not completely relaxing," writes Robertson.
Smartphone control is useful in theory and cumbersome in practice. Mobility is probably not an argument that will convince doubters of virtual reality. In addition, you still seem strange if, for example, you wear such VR glasses on an airplane.
Robertson believes that there is no clear target group for Vive Flow in the US market. The device is much more expensive than the Oculus Quest 2 and still offers fewer features. Apart from VR meditation and video streaming, VR glasses don't offer much of an everyday use.
"I found small games that I could play from time to time, but I didn't find tools that I would spend $500 on," Robertson writes.