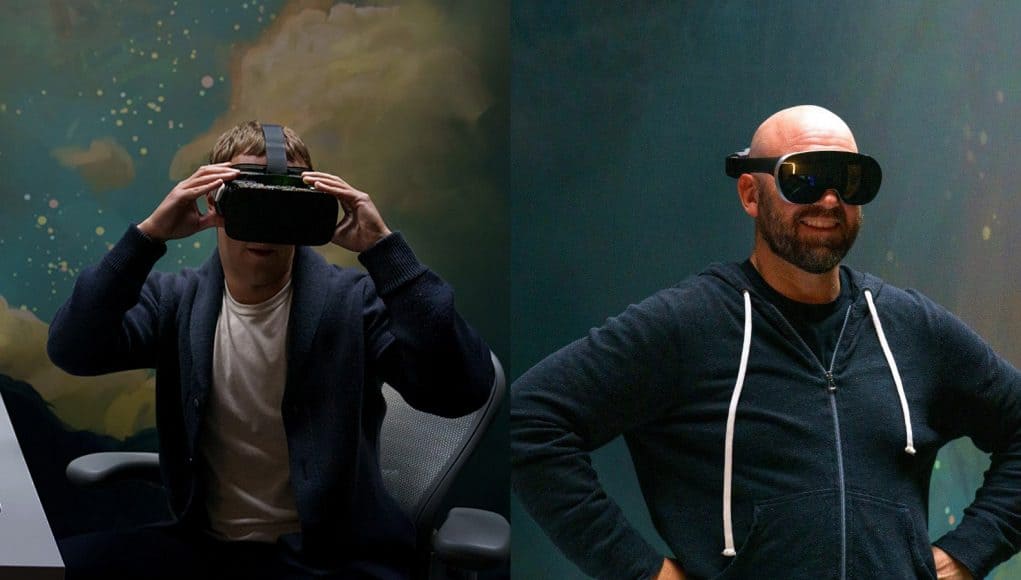 Mark Zuckerberg and Andrew Bosworth demonstrate virtual reality prototypes from Facebook's research lab. The timing is not accidental.
Facebook's huge VR and AR department is headed by Bosworth, who will take over as Facebook's chief technology officer next year.
Bosworth posted a photo on Twitter showing self-contained virtual reality glasses in the form factor of ski goggles. The device came from the Redmond laboratory of Facebook Reality Labs.
"I'm looking forward to taking a look at some of the technologies that will underpin the Metaverse in the near future (we're working on several prototype headsets to try out concepts, this is one of them)," Bosworth writes.
Proud of the research Michael Abrash's team is working on at FRL-R Redmond—excited to get an early look at some of the technologies that will underpin the metaverse (we work on several prototype headsets to prove out concepts, this is one of them. Kind of. It's a long story.) pic.twitter.com/Yi9xjy5HmG

— Boz (@boztank) October 13, 2021
Facebook Wants to steal the show from HTC
Bosworth promotes XR Conference Facebook Connect 2021, which will take place in two weeks, and at it the company wants to give an idea of the next-generation equipment and the technical foundations of the Metaverse.
It's no coincidence that Bosworth is showing off a new prototype of virtual reality glasses right now: HTC's competitor will unveil the pre-leaked Vive Flow virtual reality glasses today. With Facebook's image, Bosworth wants to draw attention to Facebook, or at least show that Facebook is researching comparable products. Apple is also rumored to be working on virtual reality glasses that look like ski goggles and are similar to the Facebook prototype.
VR glasses with retina resolution
Shortly after Bosworth's tweet, Mark Zuckerberg followed him and posted a photo of himself with another prototype.
The device shown corresponds to the form factor of the current VR glasses, but offers, according to Zuckerberg, "retina resolution", that is, a VR display whose pixel density corresponds to the characteristics of the human eye. The device is a self-sufficient VR glasses. "The future will be wonderful," Zuckerberg writes in a Facebook post.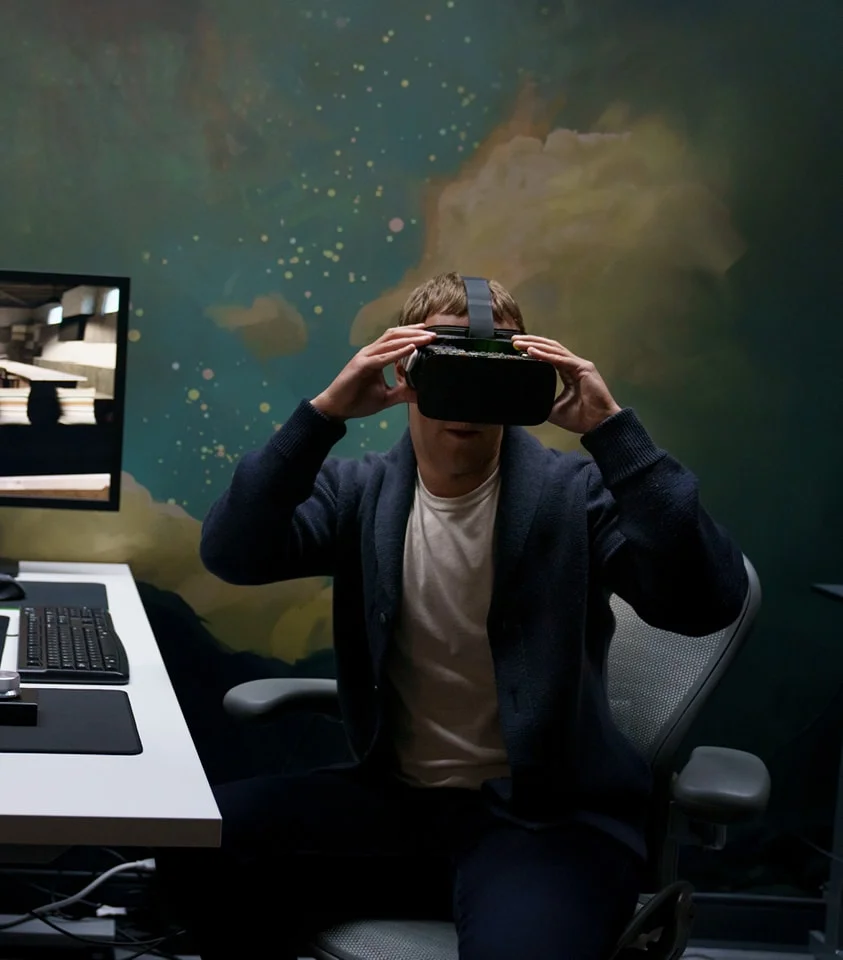 A little later, Bosworth posted another picture. It shows a technically advanced Oculus Quest with an Oculus Rift S head mount. "So many prototypes," Bosworth writes.
It is quite possible that we will see more prototypes in the near future.