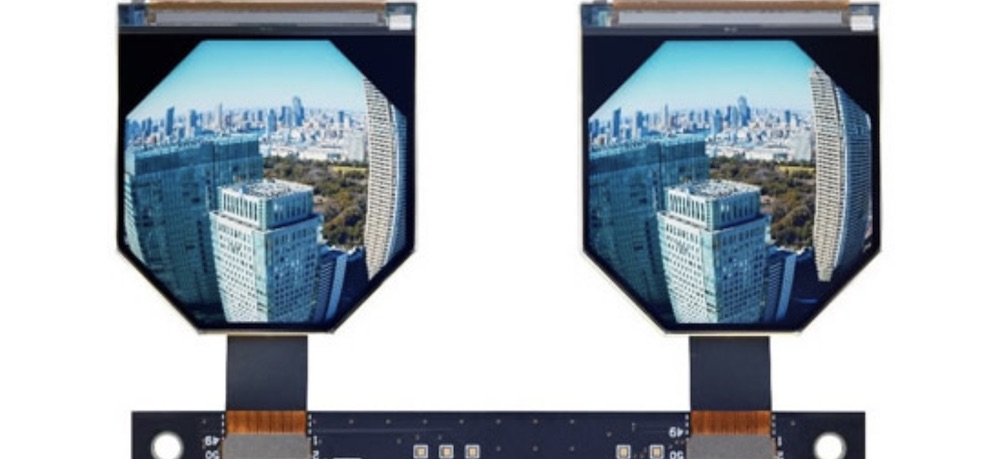 Display manufacturer Japan Display Inc. (JDI) begins mass production of displays specifically designed for VR points. Sony is a shareholder of the company. Could this be a VR display for the Playstation 2?
LCD display has a size of 2.1 inches, a resolution of 1600 by 1600 pixels and a refresh rate of 120 Hz. The pixel density is 1,058 ppi. Two of these displays installed in the VR glasses.
For comparison, the Oculus Rift's has one LCD display with a resolution of 1280 by 1440 pixels per eye and a pixel density of 538. In General higher quality, but more expensive Valve Index uses two LCD display with 1440 to 1600 pixels on the eyes.
Designed for VR glasses
The new JDI display is a low temperature polysilicon (LTPS) TFT-LCD panel, which delivers higher pixel density than the conventional LCD displays have lower power consumption and produces less heat. Displays LTPS also offer color reproduction is above average.
JDI himself emphasizes that the display has been specially designed for narrow and light VR glasses.
The fact that the display is commercially available, is an indicator for one or more customers. The company says that the display is already in use in VR glasses available in the market, and, apparently, this refers to a self-sufficient mixed-reality eyewear Lynx R-1, which also includes a display with a resolution of 1600 by 1600 pixels.
Sony as a customer?
Another possible client could be Sony, because JDI is a joint venture between Toshiba, Hitachi and Sony itself. The VR display can be used in VR Playstation 2, which, according to the latest rumor , will appear some time after the release of the Playstation 5.
The display will certainly be a significant improvement in the outdated Playstation VR one OLED display with a resolution of 960 x 1080 pixels per eye and a value of 386 PPI.
As will be set two displays, VR glasses can offer the setting IPD using a hardware controller. Old PSVR still adjust the eye relief using the software.
Source