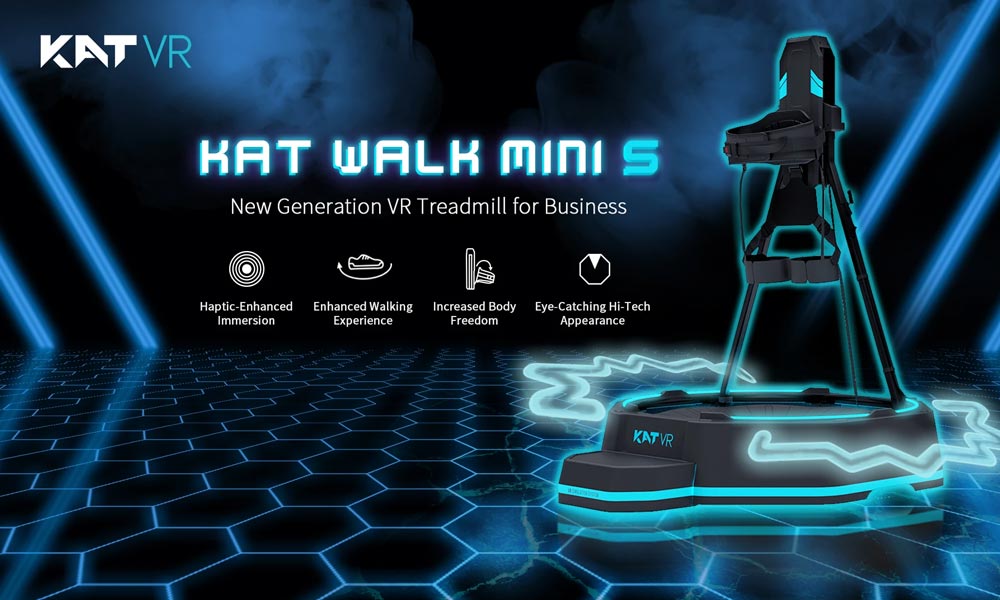 Chinese startup Kat VR introduces the Mini S, a new VR treadmill.
Kat Walk Mini S is the second generation of the mini-series: according to Kat VR, it was specially developed for the requirements of companies, for example, for training in virtual reality and for slot machines. The S version has a new tactile feedback and should also offer improved walking sensations thanks to a more ergonomic running surface.
For a tactile effect, Kat VR has built vibration modules directly into the floor of the treadmill. In this way, you can feel the game effects, such as explosions. By default, the vibration module accepts effects that are sent to regular game controllers. The strength of the vibration effect can be adjusted using the software.
The cable management in the S version has been improved so that runners on the VR treadmill can move more freely. Mechanical components should no longer interfere with movement. With the Kat Walk Mini S, fast turns, short sprints, squats or even jumps should also be possible.
The treadmill can be used with both regular shoes and special shoes for the treadmill. Treadmill shoes offer four different resistance levels for customizing your running. The following video shows the use of the previous model of the Kat Walk Mini.
Treadmill for better VR training and more arcade fun
According to Kat VR, the company's own treadmills are currently used in more than 80 business projects, for example, in training in virtual reality behavior in natural disaster scenarios or in urban planning.
Of course, the treadmill is also suitable for games: Kat Walk Mini S, however, is designed for VR arcade games. Kat VR offers software that allows one person to control and control several treadmills simultaneously.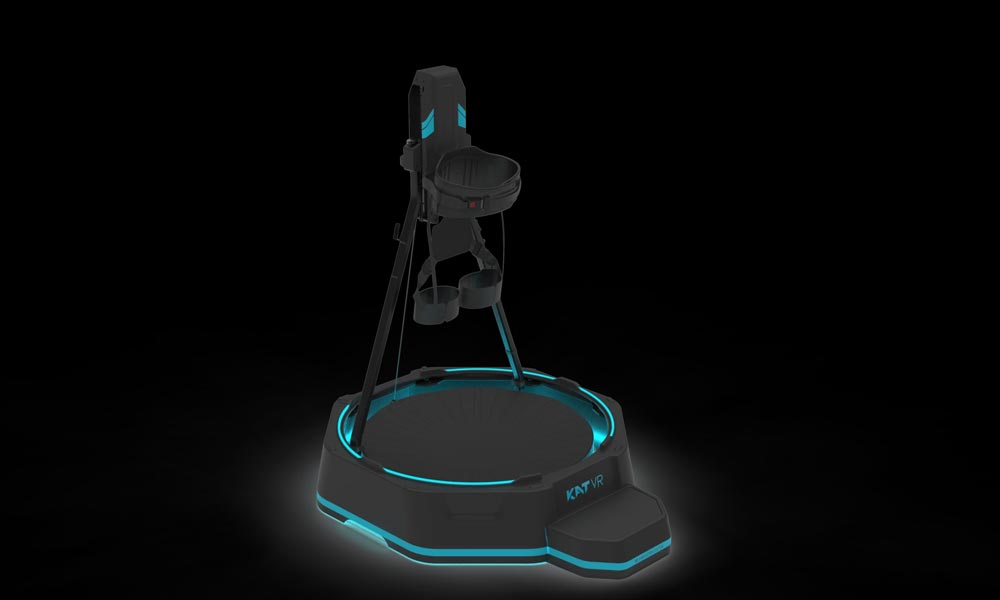 Kat VR is integrated into the Kat Walk Mini S with tactile feedback, more freedom of movement and more natural walking. | Image: Kat VR
Kat VR also promises easy installation of hardware and software in just a few steps and mouse clicks, even by non-specialized personnel. The software supports the SpringboardVR and SynthesisVR arcade platforms.
The Mini S has already gone on sale and should be delivered in July. According to Kat VR, the Kat Walk Mini S can be used by "almost everyone", taking into account the different physiques of VR users.
Kat VR does not name the price: anyone who is interested in the device can contact the company directly through the official website.
For the home, Kat Walk offers a compact VR Kat Walk C treadmill, which is compatible with PC virtual reality glasses and, via an adapter, with Playstation VR. The price is about 1400 dollars.