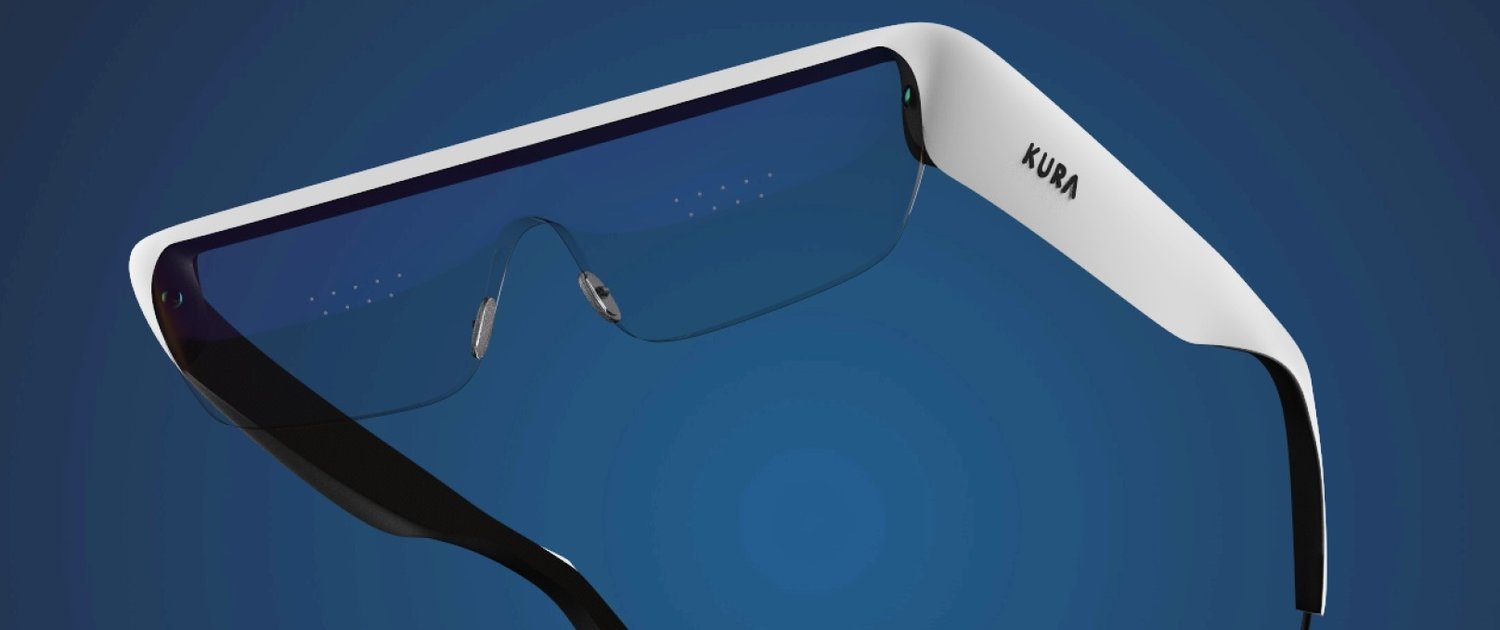 American startup Kura represents the new AR glasses that may be too good to be true.
Launched in Silicon valley in 2016, Startup Kura says that specializiruetsya on the development of AR displays and lenses the next generation.
It was founded by product designer Alexander Turin and engineer Kelly Peng. Turin has left the company in June and joined to the Meta View, the successor to the bankrupt manufacturer of AR glasses from Meta.
Kura Gallium: "AR Glasses for the masses"
Peng and her few colleagues continued to work independently, "Kura Gallium" , "AR glasses for the masses" that offer the specifications as presented at the AR points next generation.
The biggest weakness of modern AR-points — narrow field of view, but Kura solves this problem: the glasses will have a viewing angle of about 150 degrees and a resolution of up to 8K at 75 Hz. Further resolution of 6K at 100 Hz, or 4K at 144 Hz. Permission must be adjustable for each eye.
Wide field of view made possible by the new way of presentation of waveguide that Kura calls "structured geometric waveguide" .
Korean startup points LetinAR presented in February in cooperation with the Fraunhofer Institute a similar option on the display with a field of view of about 120 degrees at 4K.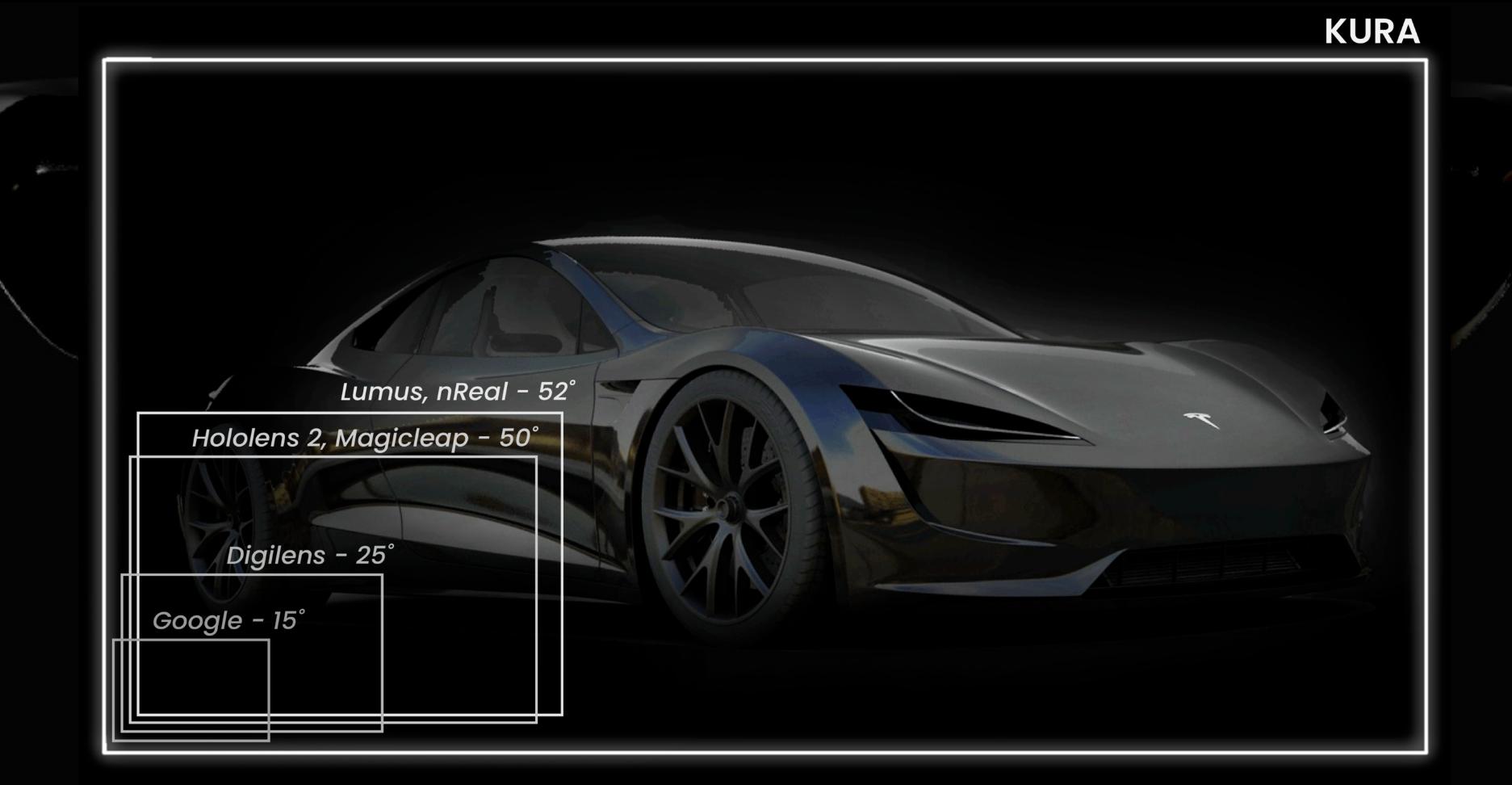 Transparency points Kura is 95 percent. However, it is anticipated that the displays will have a 4000 NIT brightness, suitable for HDR, for a distance of ten inches to show the complete depth of field thanks to built-in an eye-tracking system. It also automatically corrects the image accordingly.
The design resembles a regular pair of glasses: it is also light — the hull weighs 80 grams, a handheld computer with battery power (six hours) and CPU — 200 grams.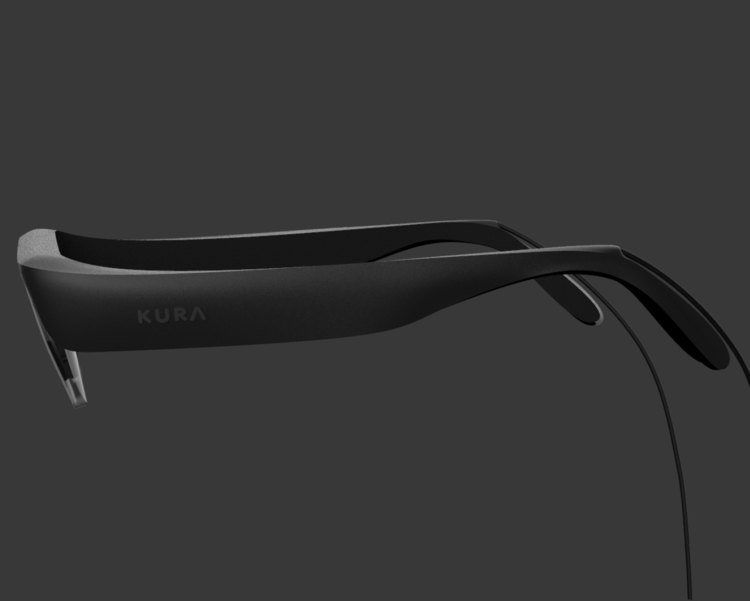 As Hololens or Magic Leap, Kura points support tracking movement in the room using the built-in cameras and sensors. Indoor controller must also provide a scan of the room.
Sounds too good to be true? Possible. In any case, the developer interface XR Noah Zerkin indicates on Twitter that the technology is worth to see in action. According to Serkina only a matter of time when Kura is bought out by a larger company.
If such a takeover will happen soon, Kura plans to sell Gallium from mid-2020. Complete kit with pocket computer is $ 1,200.
Source