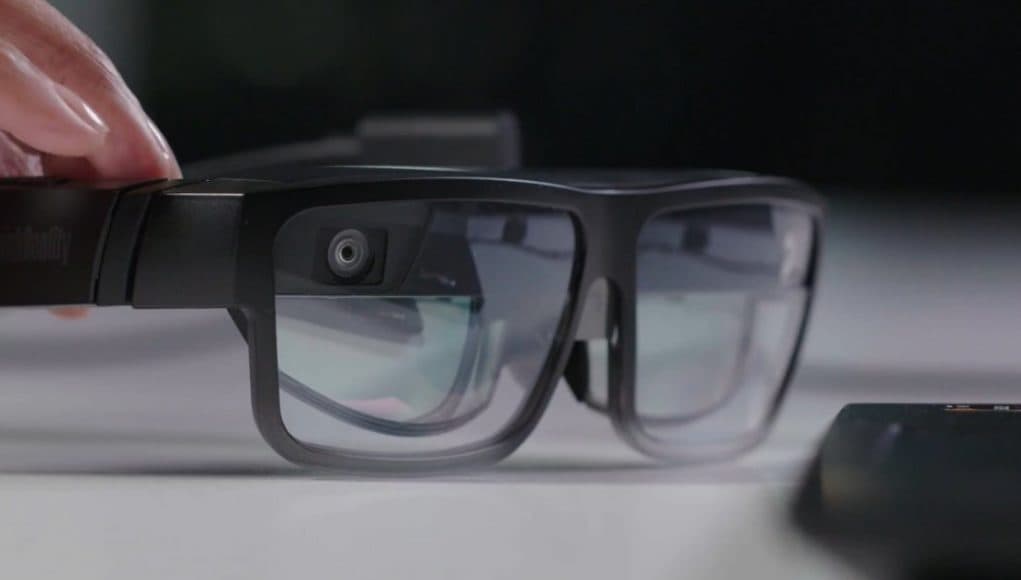 Leaked photos show new AR glasses from Lenovo. Officially, the device may be unveiled at CES 2021.
In the images, published the famous "leader leak" WalkingCat (Yes, the one who had all told the world about the Hololens 2 , Oculus Quest 2 and HP Reverb G2), shows the new AR headset icon ThinkReality from Lenovo, product line AR/VR for the enterprise.
Difficult to verify the authenticity of the photos, so it remains a mystery whether they are models, internal prototype or production-ready AR glasses. WalkingCat nothing said about this AR headset, however there are several important details that you can guess by just looking at them.
AR glasses, it seems, is tied to the left temple, which suggests that they may be a dedicated computing unit, which users can carry in your pocket. given that the class of products Lenovo ThinkReality is targeted at enterprises, it is possible that it will connect through a dedicated computing unit or even a class of mobile PCs, which the company most well-known.
Optics of the headset is located behind a glass frame. The photo is not clear whether the headset waveguides, such as the Microsoft HoloLens 2, or birdbath optics, as, for example, Nreal Light. The absence of a strong lens shading indicates waveguide optics, which is more expensive and difficult to manufacture, but usually provides the best brightness.
Direct image we get a clear understanding of the optical sensors headset; it seems that there are three main optical sensor, two on the left and right sides and one sensor on the bridge. Perhaps, the lens can see two additional sensor, but it is open to question (and unlikely).
There is also a closeup of the right sensor , which is probably intended for simultaneous localization and mapping (SLAM).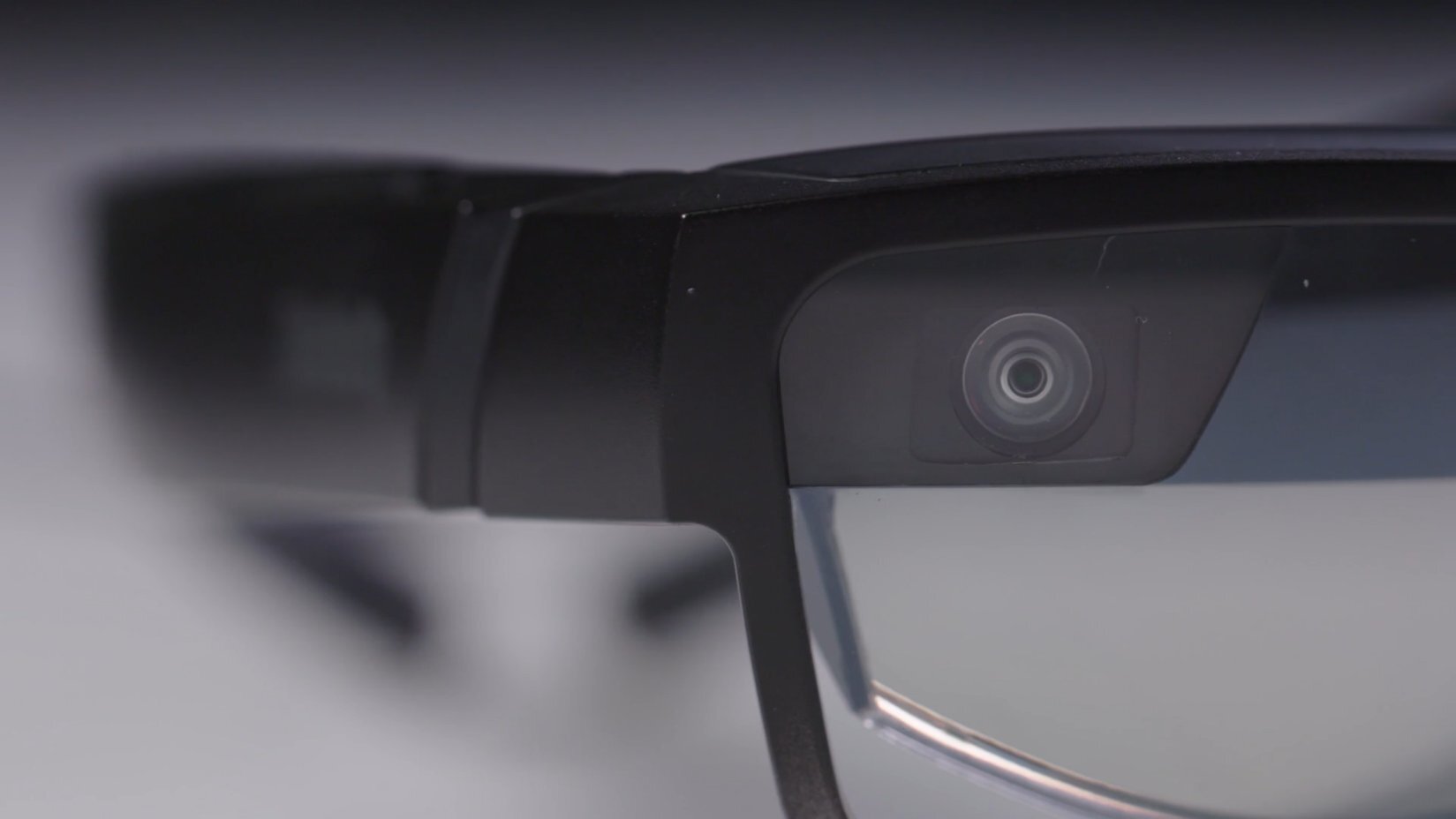 On the right handle can see something like a volume control and, possibly, textured button in the center.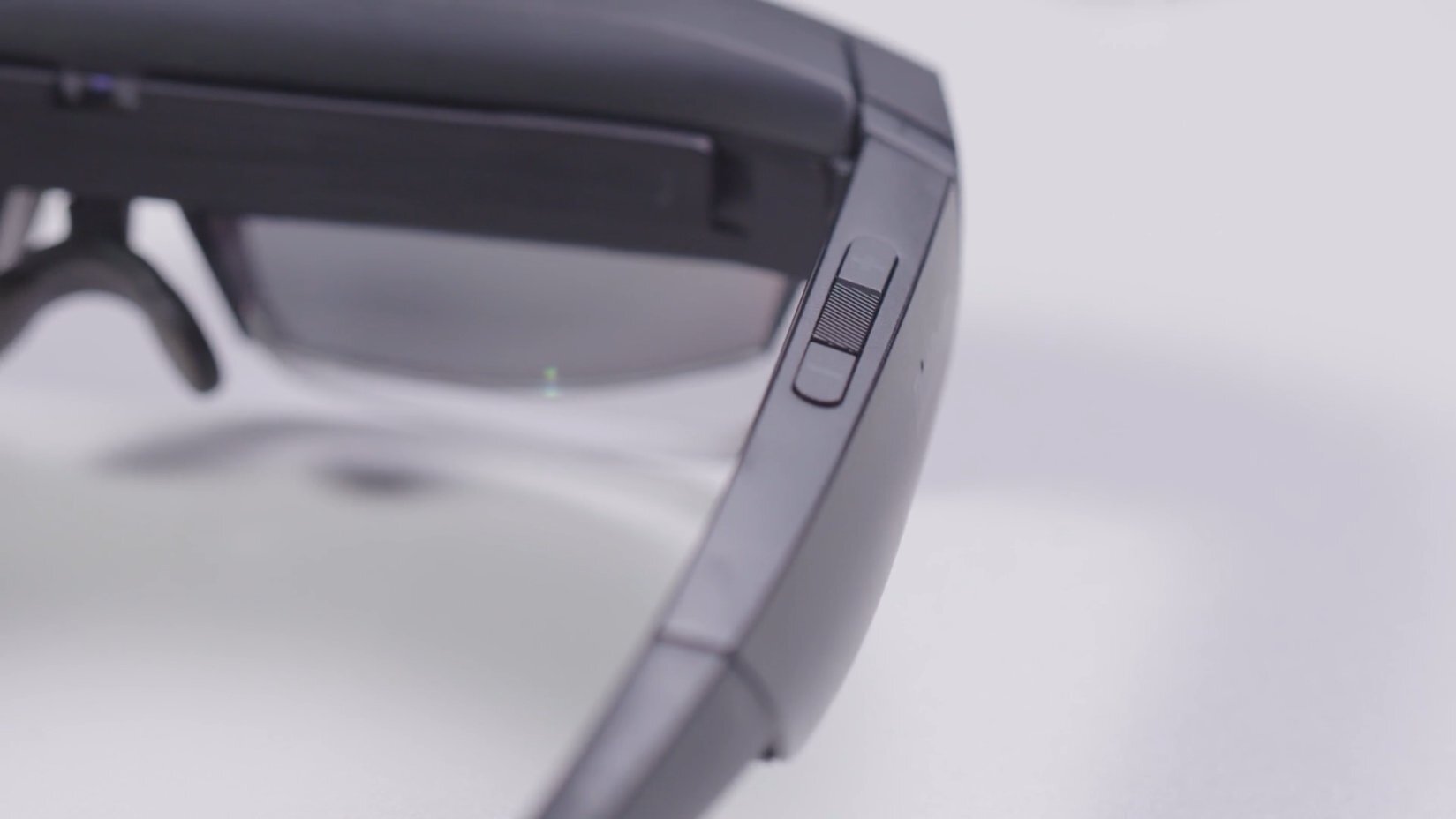 In addition to this, the unit is also very similar to a couple of prototypes Lenovo AR points that we saw in November 2019 and which was presented at the Lenovo Tech World conference in Beijing. They're not out yet in production, so it's possible that we see the final version of the following AR headset company that may even supplant corporate A6 headset, HoloLens 2 competitor.
As will soon be an exhibition CES 2021 may, Lenovo intends to show the device at the event from 6 to 9 January, albeit in digital form as a physical part in Las Vegas have been canceled in the middle of summer.