Minecraft is an amazing Sandbox game that brings the aesthetics of 2D pixels to a 3D game. You can interact with the blocks in the game but you can't see them well. Of course you can approach the block and change the angle of the camera, but that's not all. In terms of interaction, you are confined to the rules set by the game and your game system. Don't worry, as there is one way to get a real immersion in Minecraft, and that is by using Virtual Reality. Well, using the Oculus Quest 2 in this case. In today's guide, we will show you how to get and play Minecraft in the Oculus Quest 2 and unlock true immersion for the game.
How to get and play Minecraft VR in Oculus Quest 2
There are three ways are to get Minecraft in the Oculus Quest 2, and all three is kind of convoluted, so be patient with us. The first way is by using Vivecraft, this is only available for the Java edition of Minecraft. The second way is to bring Minecraft directly to the Oculus Quest 2. Finally, the third way is not to use your system for primary resources. I'll explain all three below.
Vivecraft for the Oculus Quest 2
To use this method, you'll need a VR-ready PC, a link cable for your Oculus Quest 2, Minecraft Java Edition, and SteamVR. To find out if your PC is ready for VR, download and install SteamVR. First, download the latest version of Vivecraft. In the download process, follow the steps and allow any permission if asked. It may ask you to download a Java file, if so, do so. When you run the file.exe, a page will open, and be sure to change the RAM allocation to half the RAM of your PC.
If your PC has 8 GB of RAM, then set it to 4. Similarly, if your PC has 16GB of RAM, then put it to 8GB, and so on. After this step, install Vivecraft. If you're connecting your Oculus Quest 2 wirelessly, you'll need to use a third-party app. Virtual Desktop or ALVR is what you'll need. Virtual Desktop is a premium app, but it's very reliable, while ALVR is free, but it's a hassle to set up. You will have to buy Virtual Desktop for the Oculus Quest, otherwise it will not work if you are going to use it wirelessly.
Once you have everything set up, launch SteamVR on your Oculus Quest 2 and then Vivecraft from your Minecraft Launcher on your PC, and Minecraft should be playable. For wired technique, it's pretty much the same, the only difference is that you don't need Virtual Desktop or ALVR, just the link cable and you're ready to go.
Official Method for Bedrock Edition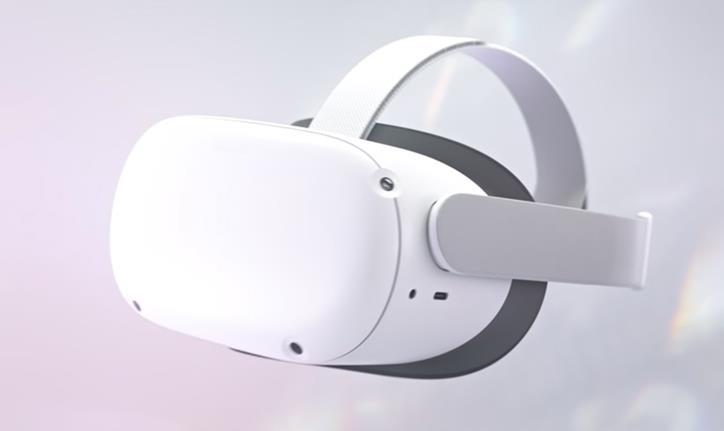 To use this method, you'll need a VR-ready PC, a link cable for your Oculus Quest 2, and Minecraft Bedrock Edition from the Microsoft Store. The first step is to download Oculus and Minecraft software from the Microsoft Store. Now, with the link cable, connect your Oculus Quest 2 to your PC. Once this is done, you can go to the Oculus Home and from the Library run Minecraft. This is how you can play the Bedrock Edition of Minecraft in Oculus Quest 2.
How to get Minecraft in Oculus Quest 2 without PC
Yeah, you read that right. You will be able to play VR Minecraft via Oculus Quest 2 without a PC. Well, without a good PC. You can give the power of a high-end PC to your mediocre or low-end PC. As long as you have a good Internet connection. You can get it using Shadow. All you have to do is download and install Shadow on your PC and follow the required steps. Shadow is not free and you will have to pay for a monthly subscription. Applying the necessary steps above, you will be able to get Minecraft in the Oculus Quest 2 through Shadow.