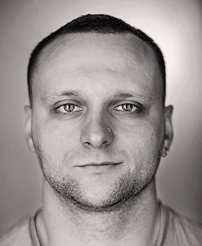 Next Friday kicks off the most extraordinary event in the sphere of Internet marketing – Digital Monkey: conference, hackathon, and party to electronic music. Three-in-one. And moderate all this digital chaos will be a cool speaker, an expert on social media and, as he says, "a loafer and a bum," Yevgeny Safonov.
Eugene – head of promotion in social media company Promodo. More than five years bezdelnik… worked in creative agencies of Kharkov and Kiev copywriter and creative Director. Participant and prize-winner of the European advertising festivals, high school teacher of advertising courses. In his spare time engaged in work.
In General. We will be fun and interesting. Read our news, learn more about the speakers http://digitalmonkey.com.ua/ru#speakers and purchase tickets at a discount – only until December 6!
Waiting for you next Friday at the Arena on the Digital Monkey.