Nvidia is estimated by market experts as a key company that will benefit from mass adoption of technologies of unmanned vehicles. Tesla is the only major company that refused to Nvidia in favor of their own. Nvidia got 370 partnerships in the automotive sector.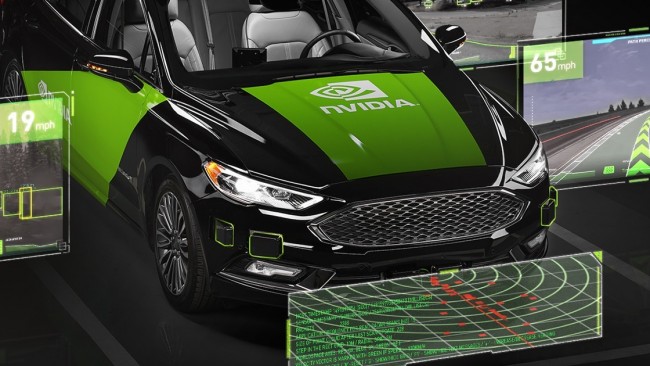 The success of Nvidia (NVDA) in the technology of unmanned vehicles based on artificial intelligence has provided the company with 370 partners in the global automotive industry.
NVIDIA has developed a comprehensive platform for Autonomous driving DRIVE AGX, which receives and analyzes huge volumes of data coming from sensors located in the vehicle, the function of perception of the environment, route planning and driver control. Processor DRIVE AGX Orin, which will appear in premium Mercedes-Benz cars and electric vehicles Nio (NIO) in 2022, provides unprecedented speed of 254 trillion operations per second (TOPS), and also has the ability to scale.
In addition to the scalability of the technology, Nvidia DRIVE AGX will receive constant updates of the software.
"NVIDIA's long-term commitment to the transport industry, as well as its innovative end-to-end platform and tools led to the creation of a large ecosystem – almost every company working on the technology of unmanned vehicles, NVIDIA uses in its computing stack," said Sam Abuelsamid principal analyst at Navigant Research.
"Orin looks a significant step forward that should help to open the next great Chapter in the history of ever improving technologies".
While Tesla (TSLA) has refused partnership with Nvidia in favour of its own technology for Autonomous driving, other manufacturers of electric vehicles followed the achievements of Nvidia products.
Experts automotive division, Nvidia are working on technologies for Autonomous driving with Volkswagen, Audi, Toyota, Hyundai, Volvo, Mercedes, as well as Chinese competitors Tesla: Nio, Li Auto and Xpeng.
Given that the automakers plan to provide the function of Autonomous driving via a subscription model (similar to Tesla), Nvidia can get the license fees for large-scale launch of the unmanned parks taxis and personal cars will give the company a major article of regular income.
Recent major miscalculation of the company Volkswagen in the software of its electric vehicles ID.3 resulted in losses and proved the fact of importance for vehicles that are updated remotely.
Although the German manufacturer has spent $50 billion to create a competitor to the Tesla, due to a software error last week, Volkswagen was forced to withdraw 50 thousand ID.3 to correct software errors technicians manually.