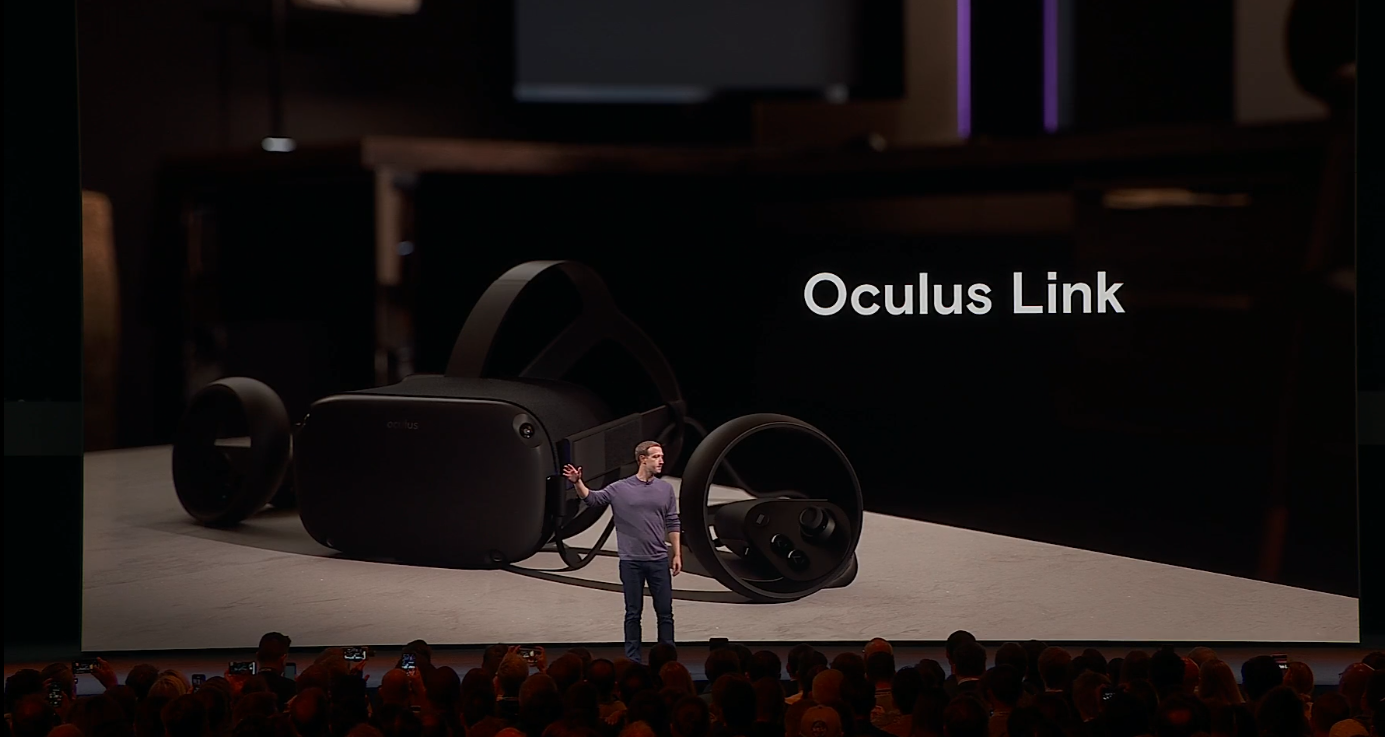 A forthcoming update Oculus Quest will allow you to play games on the Oculus Oculus Rift Quest.
CEO of Facebook mark Zuckerberg confirmed this at Oculus Connect 6. This is possible thanks to a new feature called Oculus Link, which will appear in sale in November. It will allow you to play games purchased in the store on the Oculus Quest, provided that it is connected via USB cable-C. Zuckerberg said the system works with "most USB cables-C" that exist.
This is good news not only for owners of the Oculus Quest, but also for application developers for the Rift. Quest is a stand — alone headset, that is, it has all the necessary technology to start working with the built-in virtual reality. Meanwhile, Rift is a headset attached to a PC. However, since the launch in may Quest, according to Zuckerberg, sold very well and many developers of virtual reality reported great success with the device.
Opening apps Rift for Quest expands the potential audience of developers. Of course, this means that the owners of Quest will have to purchase a high-end PC, the unreliability of which was the main advantage of the Quest. However, with this update you can play with high accuracy, for example, in Apex Construct, then disable your Quest to take it to another place and play a portable version with reduced graphics, but without the wires.
Quest and Rift's use the same controllers, so this should not be a problem from the point of view of conversion. The only real difference between the two headsets is that the Rift's have an extra Cam for a more reliable positional tracking. However, Quest runs many of the same games that Rift, absolutely comparable tracking. Except for a few applications, but it probably won't be a problem for many owners set.
Source