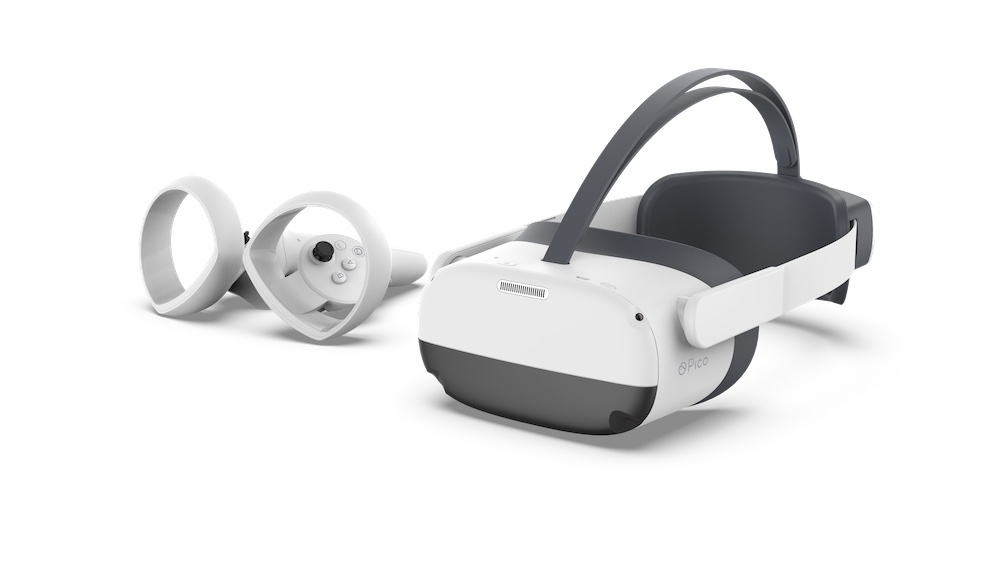 Pico Neo 3 Pro and Pico Neo 3 Pro Eye are officially announced. The VR glasses are self-contained, offer six degrees of freedom for the head and hands, and are designed for Western companies.
The devices are powered by a fast Snapdragon XR2 chip and four cameras for room tracking and a controller. The case has a 5.5-inch TFT display with a resolution of 3664 by 1920 pixels, a pixel density of 773 PPI and a refresh rate of up to 90 Hz.
The controllers have been redesigned and are now tracked optically instead of using magnetic fields. Since VR glasses have four front-facing cameras instead of two, the Guardian system has also been improved over the previous generation, which is now more reliable, flexible, and openly programmable.
In terms of ergonomics, the Pico builds on the design of its predecessors, which, thanks to the battery on the rear panel, ensures a balanced weight distribution.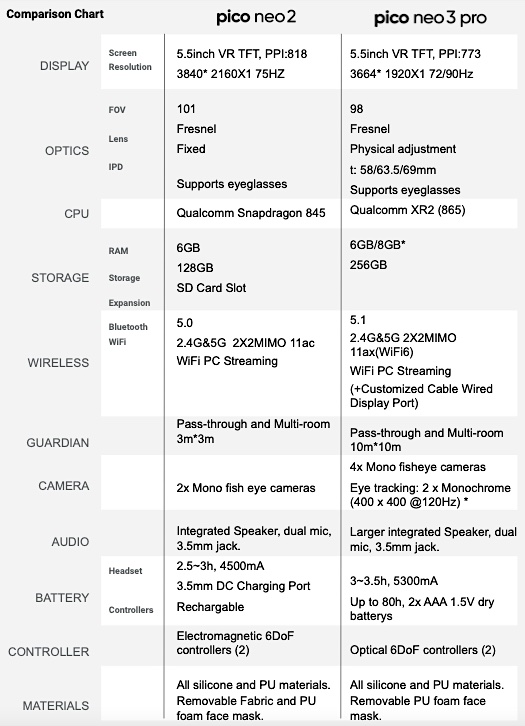 The retail version is only available in China
Unlike the standard model, the Pico Neo 3 Pro Eye features Tobii's integrated gaze tracking technology, just like the previous Pico Neo 2 Eye glasses.
Both devices can be connected to a PC using a Displayport cable to stream VR content from a PC with 4K resolution and a 90 Hz refresh rate to VR glasses. It uses the PC-VR streaming Assistant, which runs in Nvidia live mode and thus provides low-latency streaming. For wireless streaming over Wi-Fi or 5G networks, the devices support the Nvidia Cloud XR cloud solution.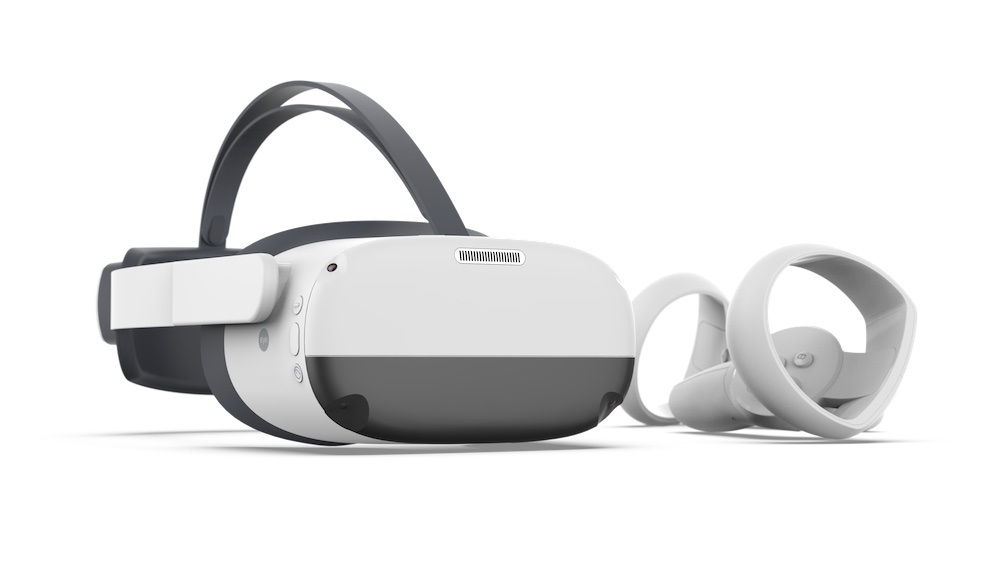 Pico customers in Europe and North America can now pre-order the devices on the official website. The Pico Neo 3 Pro costs $ 699, and the Neo 3 Pro Eye costs $ 899 . They will be delivered in Q3 2021.
From May 10, the consumer version of the Pico Neo 3 (without the "Pro") will be sold exclusively in China at a price equivalent to $ 420.