Received the first engineering sample of the microprocessor "Elbrus-16S"Ekaterina Aleksandrova | 08.10.2020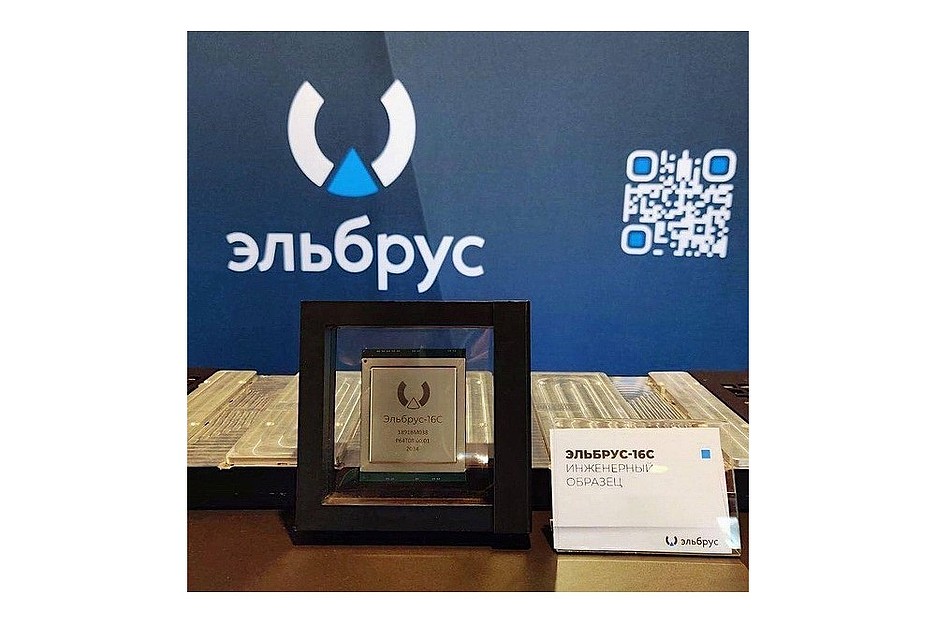 MCST the company introduced the first fully domestic processor with a 16-nanometer process technology.
"Elbrus-16S" – a promising microprocessor architecture "Elbrus" the 6th generation. JSC "MCST" leads its development with the support of the Ministry of industry and trade, with completion in 2021.
Processor "Elbrus-16S" – a system on chip (SOC), which contains 16 cores total capacity of 1.5 teraFLOPS single-precision and 750 GFlops double technote, 8 memory channels
DDR4-3200 ECC, embedded Ethernet controllers 10 and 2.5 GB/s, 32 lines PCI-Express 3.0, 4-channel SATA 3.0. It will support the Union in a multiprocessor system to 4 processors with shared
amount of RAM up to 16 TB. The total number of transistors in the processor will be 12 billion.
The developer notes that this processor should be the first in Russia on several parameters. Is processor technology 16 nm, designed in Russia and based on Russian
technology, hardware virtualization support, regular operating at a frequency of 2 GHz, with the implementation of 8 channel DDR4-3200 ECC.
The development of ICS began in 2018 in Moscow. Currently under study received an engineering sample. In particular, it has provided the download of the operating system "Elbrus
Linux".
Confirmation of readiness for serial production is expected in late 2021, the Processor will conform to the requirements of the Russian integrated circuits 2nd level in the framework of the resolution
the government of the Russian Federation from July 17, 2015 No. 719.
The CPU, the Russian it company