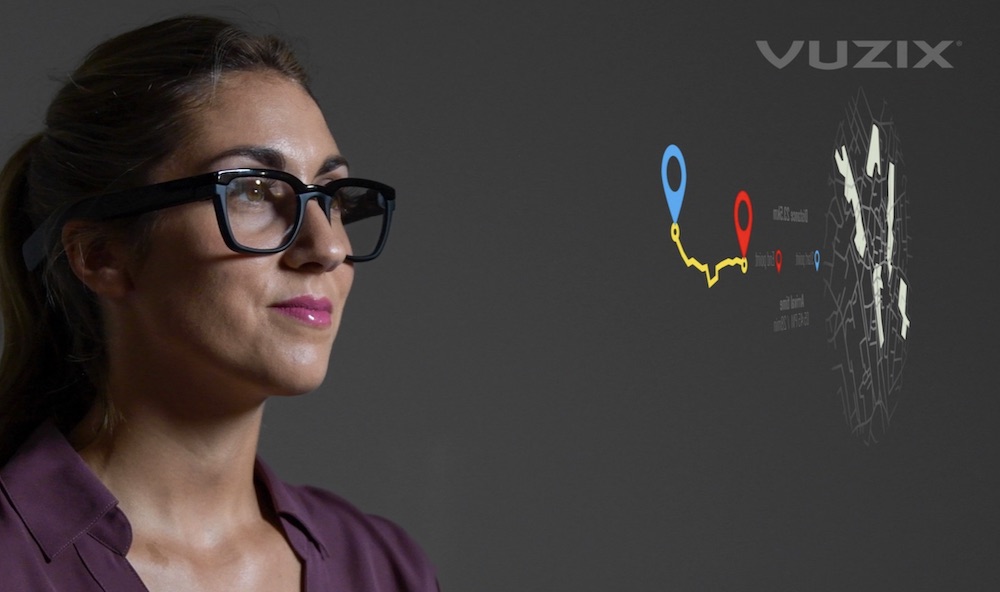 New York-based company is developing smart glasses for business for more than twenty years. The last product is the Vuzix glasses M4000, which should appear in the second half of 2020, and will be sold as an alternative to Google Glass.
In 2019, the company tried in vain to gain a foothold in the market end-user: glasses for smartphones Vuzix Blade had to stand out its price and form factor, but was unable to convince any consumer or critics. The latter is especially complained of is still fairly clumsy appearance.
New displays, new form factor
In 2021 Vuzix will start a new attempt, with improved technology and announces "the data points of the next generation" for consumers and companies. The latest version has improved performance and supports the mobile network.
Still nameless points will be based on the technology MicroLED high resolution and lenses with built-in waveguides. Dual display must have a 3D stereoscopic effect and a particularly high pixel density and support corrective lenses.
Integration in the major app stores
Tasks such as navigation, phone calls and real-time translation, we can run a built-in CPU and web. The speakers built into the arms, must send stereo sound directly to the ears of the person wearing the glasses. Points will be controlled by voice commands.
Appleinsider reports that Vuzix wants to integrate the data points on the basis of the existing Android app ecosystem and is committed to the certification "Made for iPhone".
Creating a wearable device, Vuzix will continue to focus on business customers. However, the new form factor will also make the glasses more attractive to wide range of markets, says Vuzix CEO Paul Travers.
Strong competition
Since the summer of 2019, it became known that Vuzix is working on slim and fashionable glasses data. At that time it was said that Vuzix has worked with MicroLED manufacturer Plessey.
The displays, known for its quality image and performance, is now so popular that Facebook acquired the exclusive right to the technology of Plessey in the spring of 2020. It is also reported that Apple has shown interest in the manufacturer of displays. It is unclear whether they will continue to work with the Vuzix Plessey over data points, is scheduled for 2021.
Another competitor Vuzix — the company Nreal, which this year produces wired glasses for smartphones. On the other hand, the promising manufacturer points North has been bought by Google, and its product Focals disappeared.
Source