The arrival of the Oculus Quest marked a before and after in the world of virtual reality and how to enjoy certain video games. To this day, the Oculus Quest 2 they are like a kind of console based on a virtual reality platform, yes, they do not require the use of a PC or a console to work.
The truth is that virtual reality has been among us for a long time while the vast majority of people still think that it is not taking off, but the arrival of the Oculus Quest 2 made many give it a new opportunity. And they are glasses that have undoubtedly become one of the best virtual reality systems at a very affordable price and far from the exorbitant prices of other models.
If you are one of those who have not been able to resist trying the new Oculus virtual reality glasses, then we are going to show a compilation of accessories so you can get the most out of the Oculus Quest 2, replace some of the elements that wear out the most with use or to be able to carry them comfortably and perfectly protected from one side to the other.
Accessories for the Oculus Quest 2 virtual reality glasses
Eyglo Strap
Replacement for the Oculus Quest 2 strap. Made of high quality ABS plastic, great resistance and durable. It has a memory foam pad of great softness and comfort. It has an adjustment that allows each person to adapt the measure of the strap to their head to get the best possible support. It is very easy to install and allows you to adjust the angle of the headphones up or down for greater comfort.
Face cover M AMVR
Face silicone cover for Oculus Quest 2 glasses. It is made of a sweat-proof and waterproof material. It has a special texture to drain sweat while playing and keep the cover of the glasses clean and dry. Very easy to clean with a simple damp towel, damp paper or with water. Ergonomic cover so that we can have the glasses on for many hours without any problem.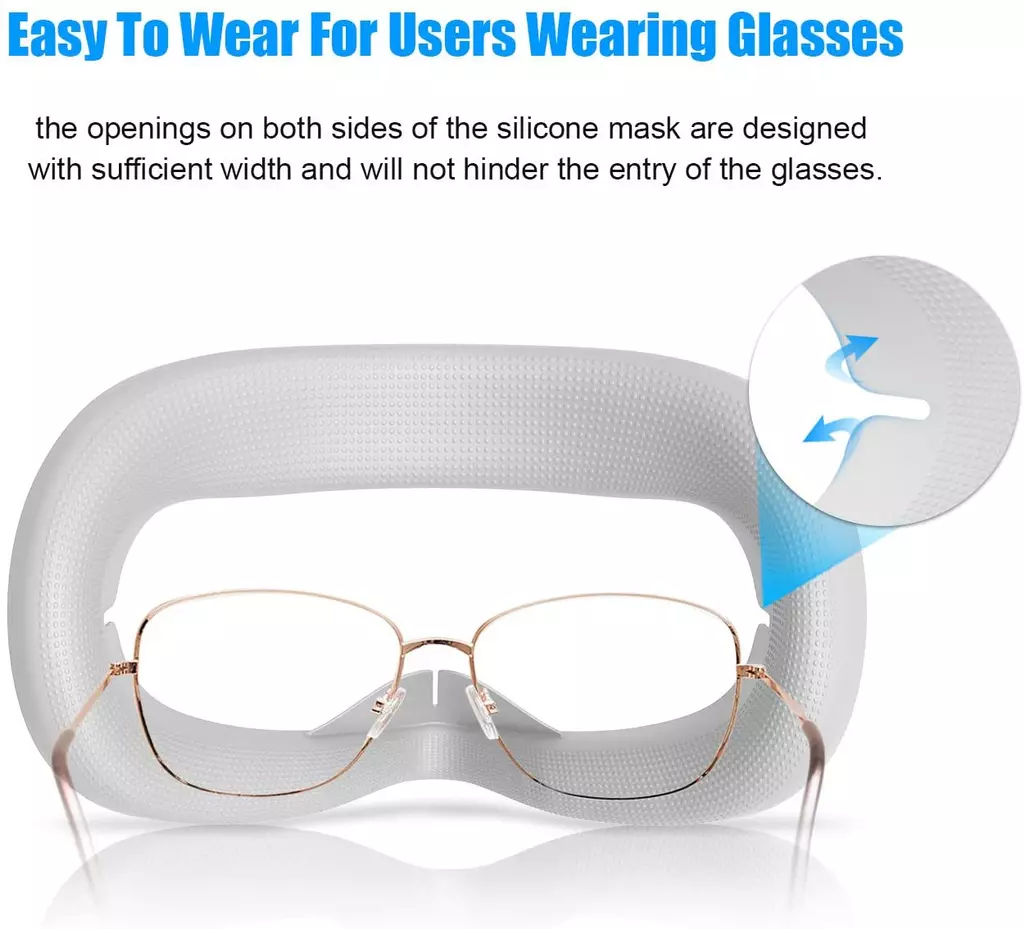 Oculus Strap
Rigid strap from the manufacturer Oculus of the highest quality to improve stability and ergonomics while playing. The flexible reinforcement adapts to the user's head to ensure maximum possible comfort. It includes an adjustment wheel on the back to adapt the size of the strap with a simple twist and that the fastening is perfect.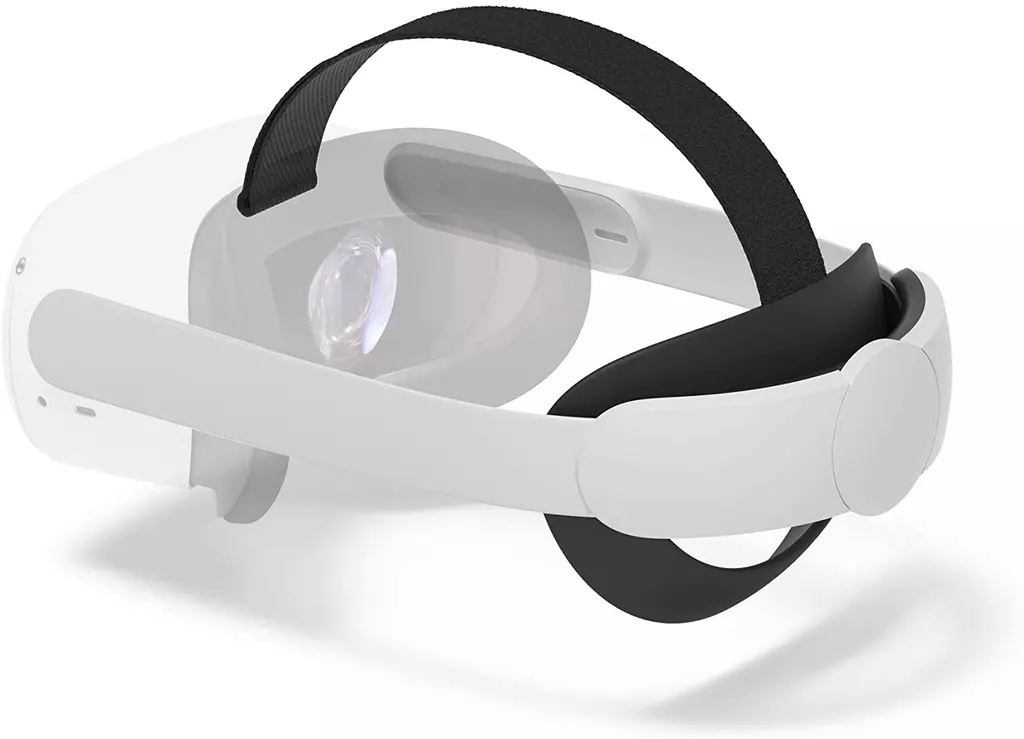 AMVR anti-scratch lens
Original design patented by AMVR. These are anti-scratch lens-type rings that serve to protect the lenses of our virtual reality glasses from any type of scratch or scratches caused by possible rubbing of the optical glasses. Therefore, if you are one of those who wear glasses, it becomes one of the indispensable accessories when using your Oculus Quest 2. This kit contains two lens protection frames and 12 silicone rings of different thicknesses so that we can choose the one that is most comfortable and best fits in each case. Very easy to install and made of silicone of great resistance and durability.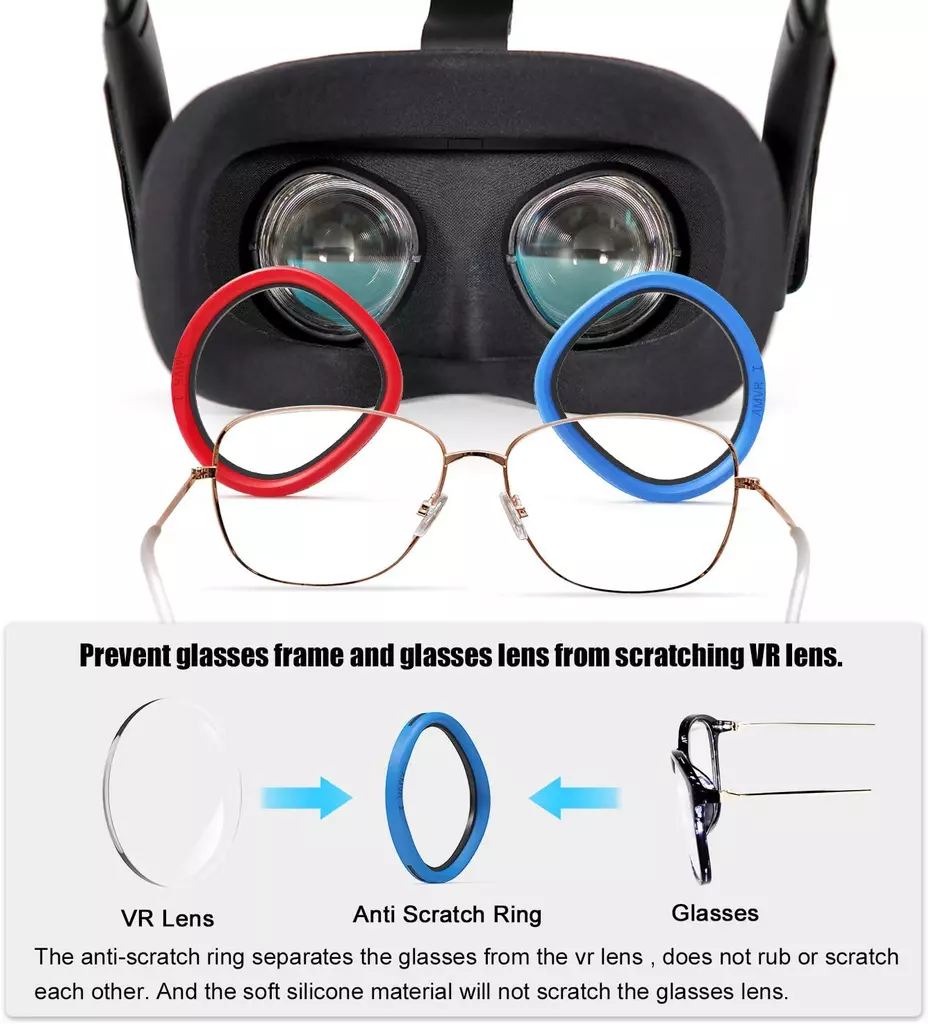 Controller Protector VR Cover
Pack of two protective covers for the Oculus Quest 2 controllers. These VR Cover protectors are made of high quality TPU, they offer great protection against any blow or fall preventing them from being scratched or even broken. Easy to remove and put on and very simple to clean, they can be washed with soap and water and then dried and put back to use.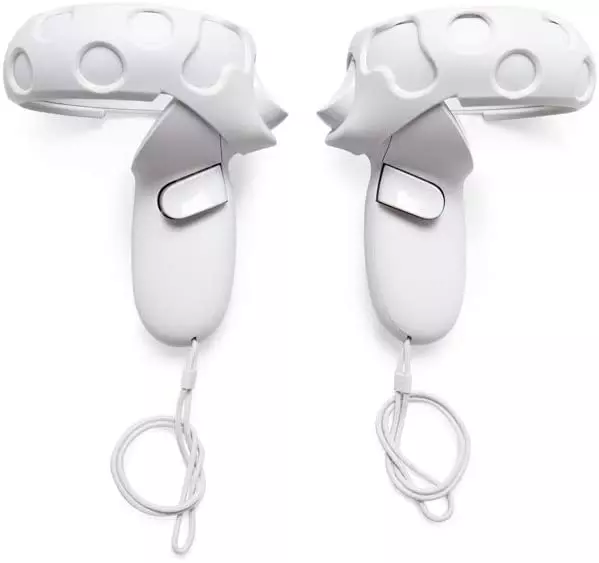 Travel or transport case Co2CREA
Case or hard shell case specially designed for the Oculus Quest 2 virtual reality glasses. This case has a resistant and lightweight design that allows you to comfortably carry the glasses and their controllers anywhere comfortably and safely. A way to take the glasses anywhere and always protected from any blow, fall or other external agents such as dust or rain.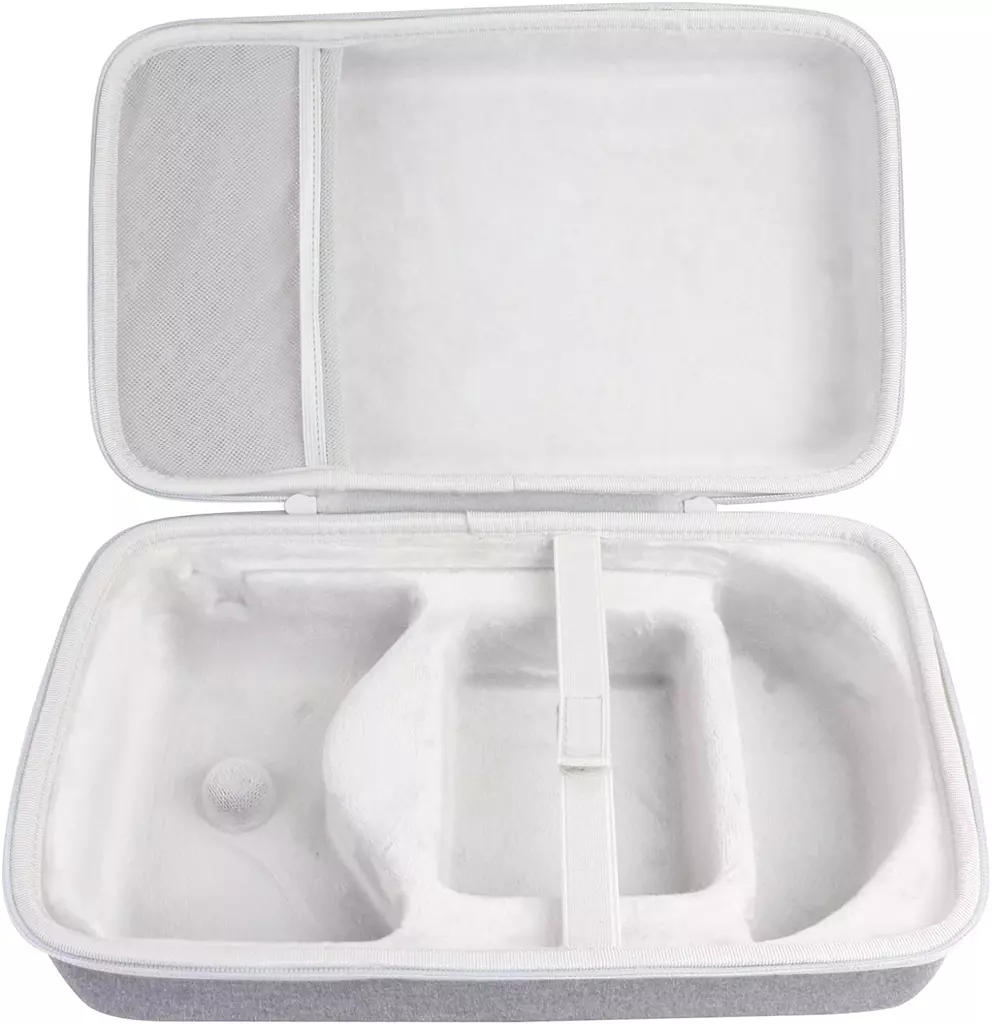 NEWZEROL support for Oculus Quest 2 glasses
Support for virtual reality glasses compatible with Oculus Quest 2 and other Oculus and HTC models. It allows to have the glasses and the controllers perfectly placed on the support to have everything properly ordered and always at hand. It has a stable base to prevent the glasses and controllers from being easily dropped. Made of high quality and strength ABS and plastic for greater durability.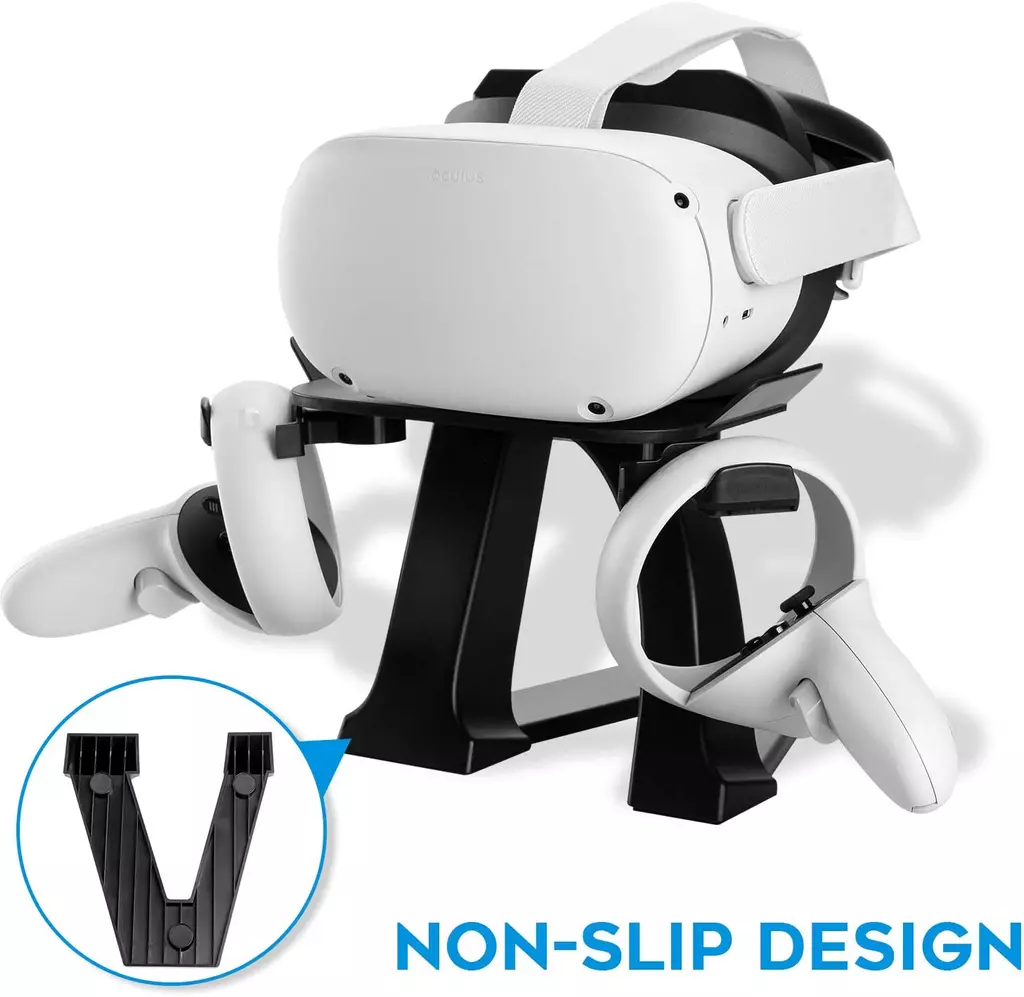 Complete set of Elygo accessories
Set of accessories for the Oculus Quest 2 composed of a face cover, case for the controllers, hand straps, thumb lever caps and a cover or protector for the lens. A complete kit to protect and take care of virtual reality glasses and thus be able to extend their useful life at a modest price. Undoubtedly a pack with several very useful accessories for the daily use of our virtual reality glasses.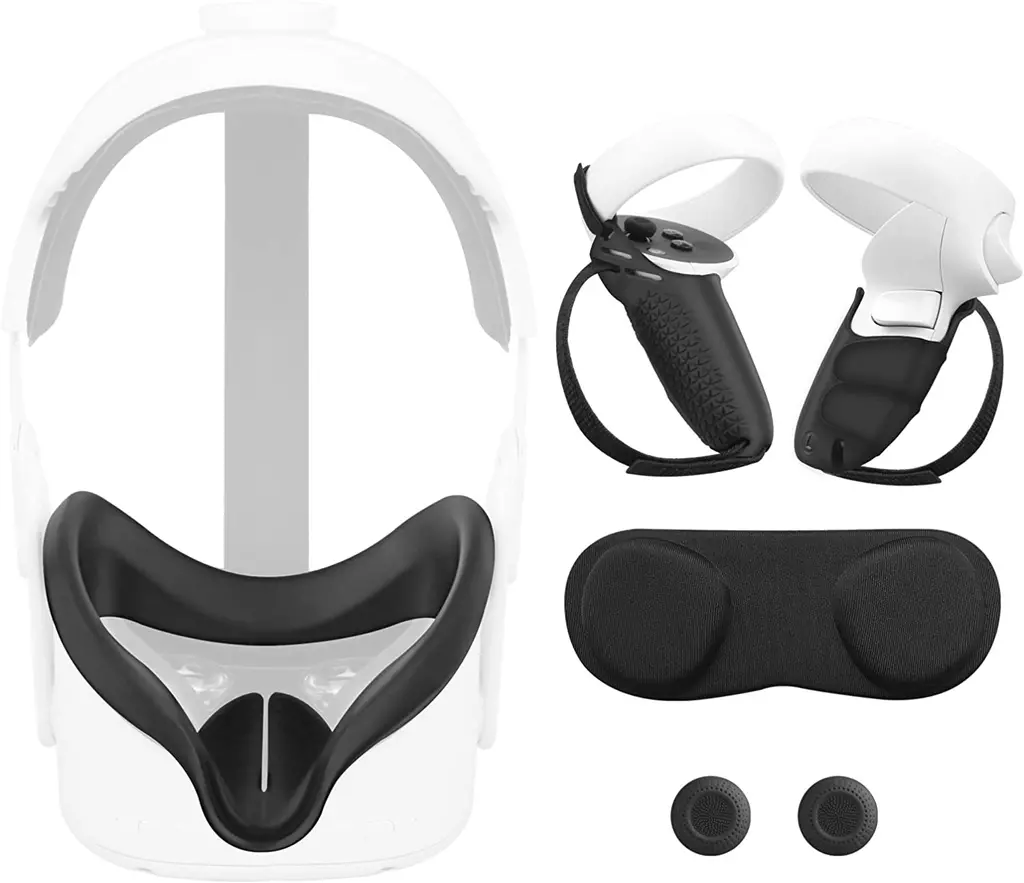 KIWI Design Earmuffs for Oculus Quest 2
Earmuffs specially designed for Oculus Quest 2 to reduce sound distortion and leakage of the same to be able to enjoy a much more immersive sound and that the gaming experience is even better. Made of very soft high-grade silicone that offers great comfort. They are very easy to take off and put on and have a perfect design to ensure a great fit. They offer great comfort and are very light, they only have a weight of 50 grams.
5 meters long data cable
Data cable for Oculus Quest 2 with a length of 5 meters that offers a data transmission speed of up to 10 Gbps. Allows you to connect the virtual reality glasses to the computer to enjoy certain games. It has a length of 5 meters to offer great freedom of movement and has a flexible and fairly light design.