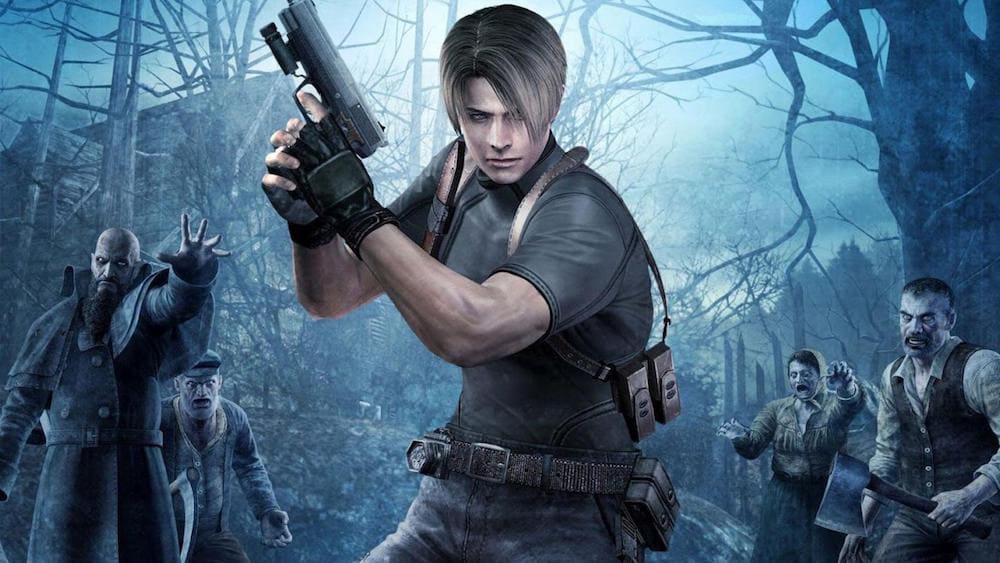 The legendary shooter horror game Resident Evil 4 will appear in the Oculus Quest 2 in the future under the name Resident Evil 4 VR.
The port was announced at the presentation of the new Resident Evil Showcase. It will be a completely new take on Resident Evil 4, in which the third person over the shoulder is transferred to the first person. You play as Leon Kennedy, who is sent to Europe to save the President's daughter in the midst of a zombie outbreak.
The announcement of Resident Evil 4 VR
The first images showed some interesting changes in the gameplay. First, players were able to use knives and guns simultaneously and realistically interact with objects in the environment, for example, to rotate the arm and typing on a typewriter. There is even a version of the classic inventory system in VR. The port was developed by company Armature.
And that's all we know at the moment. More detailed information will be included in the presentation Oculus Gaming Showcase next week, which will air on April 21. Head of content Facebook XR in Mike Verdu has announced that the digital event will be news about Resident Evil 4, including a new game scene. While no details about release dates, and the Quest 2 — the only confirmed platform.
Information about Resident Evil 4 VR really leaked a few months ago, but it's still not the kind of VR game Resident Evil, which many expected. Resident Evil 8 is out next month, and as a continuation of Resident Evil 7, PSVR support, fans were hoping that there would be some support for VR.